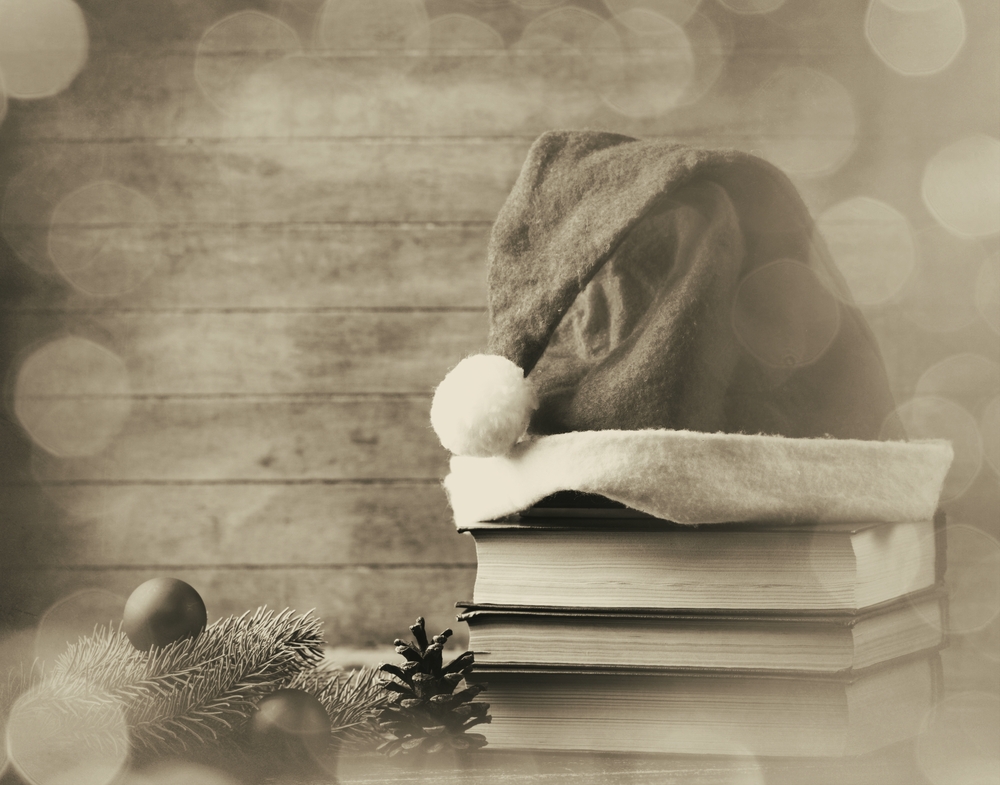 One of the best gifts you can give someone is a book that will change their lives. And do you know who really loves getting books as gifts? People who write.
I carry bits and pieces of the writing advice I've heard around in my head. Sometimes, I bring back up an image from Elizabeth Gilbert's Big Magic. At other times advice from Stephen King's On Writing rattles in my head.
In case you need shopping inspiration for the writers you know, here's a list of books I've read in 2019 that will stay with me, paired with the kinds of writers who might love them.
Note: A few were published early than 2019—they just made it to the top of my reading list this year.
For anyone looking for inspiration to write
Some Day is Not a Day In the Week by Sam Horn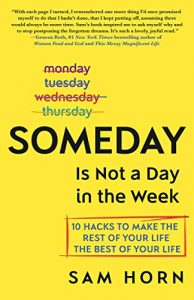 I heard Sam Horn speak at a conference this year, and saw her enthusiasm light up a room full of writers. This book channels all of that inspiration and encouragement. If you're looking for rocket fuel for doing something important in 2020, read this book.
---
For anyone struggling to find the time and attention to write
Successful writing is all about managing attention. I have three recommendations for people struggling to find the time and battling distraction.
Indistractible by Nir Eyal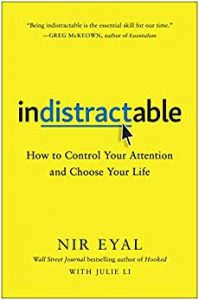 Indistractible isn't only about managing the distractions of attention-seeking technologies; it's a guide to living an intentional life in an interrupt-driven world. I loved the underlying psychological studies. Personally, I've started timeboxing my days and found a greater sense of peace in doing so. Productivity is fine, but peace is better.
Read my review of Indistractible on Medium.
Deep Work by Cal Newport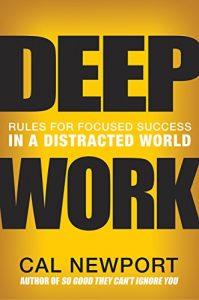 Reading this book made me focus on where and how I spend my time. Newport's general thesis is fascinating: just at the time that we have more things pulling us away from deep work, it's growing in value as a life skill. I found the theory fascinating and the advice useful. The book has given me the courage to reclaim more deep work time and "budget" my shallow work.
Reader Come Home by MaryAnn Wolf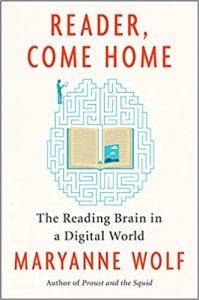 In Reader, Come Home: The Reading Brain in a Digital World, Maryanne Wolf argues that the digital world is transforming our reading brains, and not always for the better. Only by understanding these changes can we figure out how to navigate them and form a brighter future for a literate, and digital, society.
Read my review of Reader, Come Home.
---
For fiction writers
Wired for Story by Lisa Cron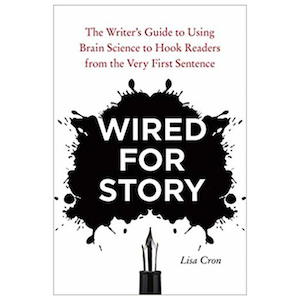 A story proves itself not on the paper but in the reader's brain. In Wired for Story: The Writer's Guide to Using Brain Science to Hook Readers from the Very First Sentence, Lisa Cron offers valuable insights and practical advice for crafting better stories. ( I hear that her book Story Genius is quite good as well.)
Read my review of Wired for Story.
---
For nonfiction writers trying to convince others
The Misinformation Age by Cailin O'Connor and James Owen Weatherall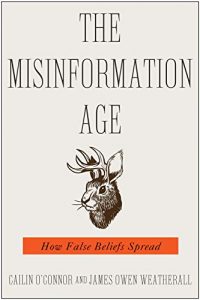 The Misinformation Age by Cailin O'Connor and James Owen Weatherall offers important insight for scientists, journalists, nonfiction writers, and anyone who wants to combat the spread of false beliefs.
Read my review of The Misinformation Age.
Writing to Persuade by Trish Hall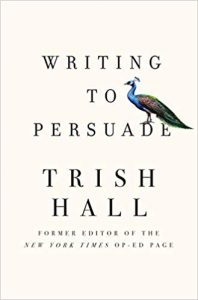 If you want to change people's opinions with your words, and particularly if you want to write an opinion piece that makes an impact, read this new book by the former editor of the New York Times Op-Ed page. Writing to Persuade by Trish Hall interweaves fun, behind-the-scenes stories about the workings of the Times opinions page with solid advice grounded in both research and experience. It's both informative and entertaining. Read my review here.
The Influential Mind by  Tali Sharot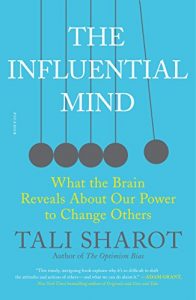 I have pages of notes from this book; it's filled with incredible research and valuable advice on how to persuade people from a cognitive science perspective. It covers topics like why evidence doesn't change beliefs, how emotions work in persuasion, and how leading with fear tends to inspire inaction rather than action. It's a terrific book.
Of course, my own Writing to Be Understood is a strong addition to this list. It came out last year, but the audiobook was released in 2019.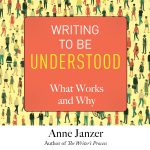 ---
For women who want to publish a book
Write On, Sisters by Brooke Warner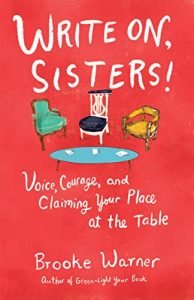 If you're a woman who wants to write a book, or if you want to support a woman on this path, pick up a copy of Write On, Sisters! Voice, Courage, and Claiming Your Place at the Table by Brooke Warner. Read my review of Write On, Sisters here.
---
For Entrepreneurial Authors
The Self-Reliant Entrepreneur by John Jantsch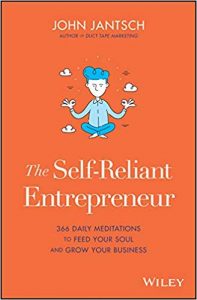 If you're an indie author, then you're truly a solopreneur. You'll find strength and wisdom in this lovely book by John Jantsch. Read my review of The Self-Reliant Entrepreneur here.
BookBub Ads Expert by David Gaughran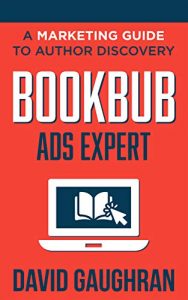 The community of authors owes a huge debt to David Gaughran for so generously sharing his wisdom and insight into BookBub advertising. BookBub ads are a valuable tool for authors, if you do them right. This book will show you how to do them right.
---
For authors who are getting discouraged and need a boost
Dear Writer, You Need to Quit by Becca Syme
Becca Syme must be one heck of a writing coach, because she's written a wise and wonderful book for writers. It's not long, but if you put its practices in place, this book may have a lasting impact. If you're flailing around on your writing career or feeling that you're not "enough" yet, read this book.
---
For writers in the workplace
Better Allies by Karen Catlin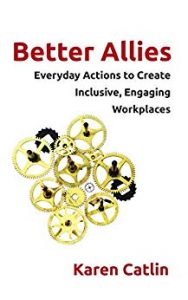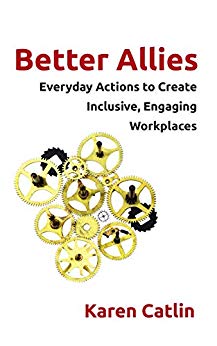 This book is the antidote to toxic corporate culture in any industry. Catlin's practical, empathetic suggestions address systemic problems, unconscious bias, and the general obliviousness that make people feel unwelcome in the workplace. Whether you want to better understand, support, or advocate for underrepresented groups, this book will help. Read it and share it.
Read my interview with Karen about inclusive language.
Talking from 9 to 5 by Deborah Tannen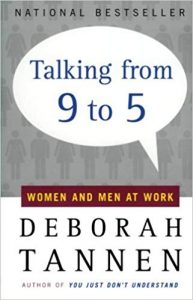 In this fascinating book, Deborah Tannen explores how mismatched conversational styles affect women and men in the workplace. I highly recommend it for writers, as well as anyone who works with other people. (That's pretty much most of us.)  Read more in my review here.
Lost in Startuplandia by E. Keller Fitzsimmons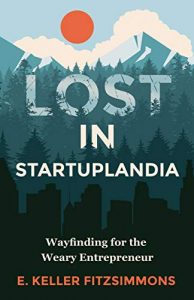 Lost in Startuplandia is a wise, honest look at navigating the harsh realities of entrepreneurship.
And of course, I'd always recommend The Workplace Writer's Process for those workplace writers on your list.
---
I hope you find inspired gifts ideas on this list!
If you want more, check out these 'gift posts' from previous years:
Books to Give the Writers in Your Life (2018)
Books for the Writers in Your Life (2017)
*This post contains Amazon affiliate links. Any money earned in affiliate sales helps support me buying and reviewing books.