For Authors: Discount Book Promotions
Check out my flash course on running discount book promotions, courtesy of the Nonfiction Author's Association.
You'll get detailed instructions and a planning worksheet to successfully run discounts for your own books.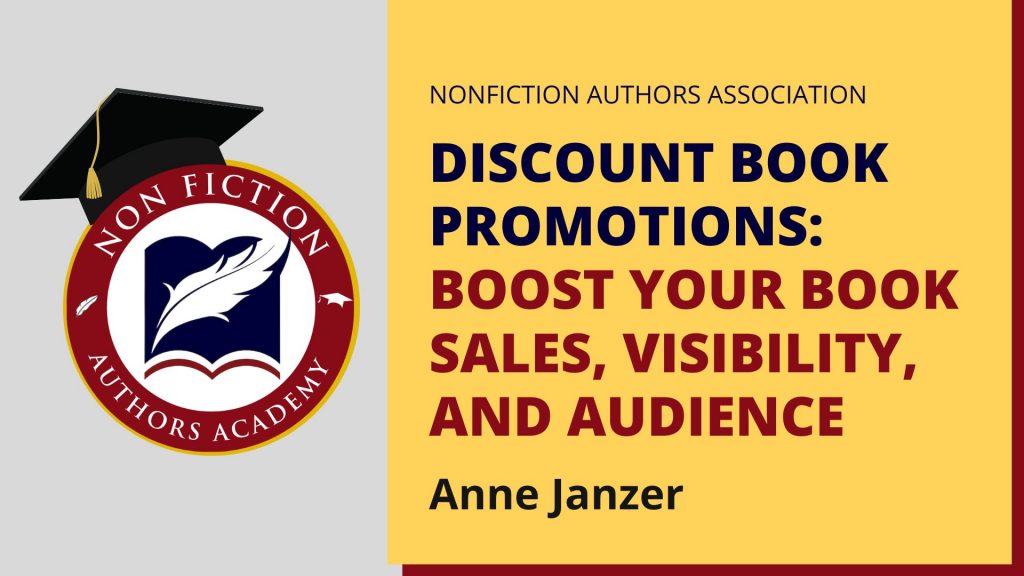 Purchase the course from the Nonfiction Author's Association.
Free Business Writing Webinar series
Erin Lebacqz and I put together this business writing webinar series at the request of WordRake. We cover four topics: brevity, simplicity, writing with authority, and giving/receiving feedback.
Watch them here (more released during 2023)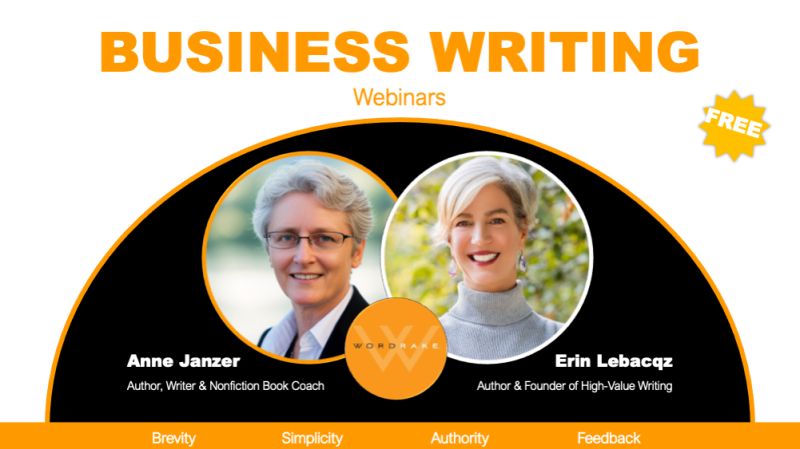 If you are interested in having Anne and Erin host a workshop for your business, contact me.