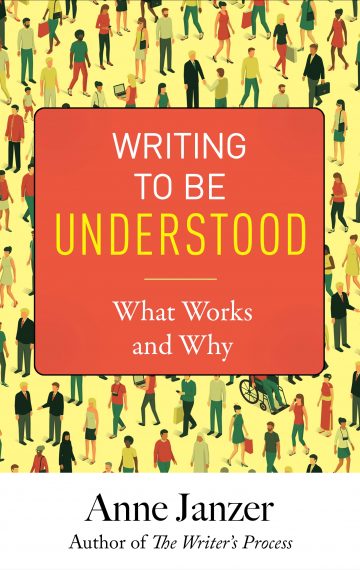 $9.99
Publisher:

Cuesta Park Consulting

Available in:

Hardback, Paperback, Kindle, ePub, audiobook

ISBN:

978-0-9996248-2-1

Published:

August 9, 2018
Find it from your favorite retailer
Order from Bookshop and support indie bookstores
Order the audiobook from the author
What Works, and Why, for Nonfiction Writers
Have you ever wondered what makes your favorite nonfiction books so compelling, understandable, or enjoyable to read? Somehow those works connect with you, as a reader. Good news: when you recognize what what's happening, you can apply those same methods to your own writing.
Writing To Be Understood is the thinking writer's guide to effective nonfiction writing techniques, such as:
Using analogies effectively to illustrate unseen concepts
Appealing to the reader's innate curiosity
Alternating between abstraction and detail in explanations
Balancing humility with credibility
For each topic, the book combines insights from cognitive science with advice from writers and expert practitioners in fields of psychology, technology, economics, medicine, policy, and more.
Whether you're an expert trying to communicate with a mainstream audience or a nonfiction writer hoping to reach more people, Writing to be Understood will help you expand the impact of your words.
Read this book today to transform your writing from blah to aha!
Writing to Be Understood is a gold medal winner in the 2019 Independent Publisher Book Awards.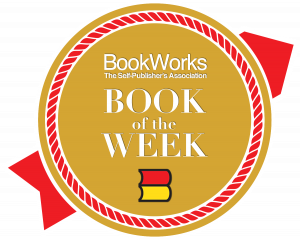 ---
Reviews
"In this straightforward, practical guide from Janzer (The Writer's Process), the 'why' of her subtitle provides her book's most intriguing aspect…[H]er belief that the world needs effective communicators of challenging and multifaceted topics provides this entry into a crowded genre with an unusually compelling reason for being."  – Publisher's Weekly
Chris Syme, of the SmartyPants Book Marketing podcast, writes "This manual for nonfiction writers will help you write better books. Simple as that."
---
Where to Buy the Book
Enjoy reading print? Find it on Amazon or Barnes and Noble, ask your local indie bookstore to order it, or order it from Bookshop.org and support indie bookstores.
Love audiobooks? It's available in lots of places: Amazon, Apple Books, Google Play, Nook Audio, and services like Scribd, Overdrive, and more.
Ebook lover? It's in soooo many places: use this Universal Link to find your favorite.
Buy it in bulk? Check out my bulk purchase options.
---
What Others Are Saying
"The world needs more writers who can communicate effectively, clearly, and empathically about complex topics like science and medicine. Read this book and become one of those writers."
Laura Lindenfeld, Ph.D., Director of the Alan Alda Center for Communicating Science at Stony Brook University
---
"In today's distracted world, it's not enough to simply write well – you have to hook the reader's interest and accelerate their comprehension. Use this book to engineer a better, more effective reading experience."
Nir Eyal, author of Hooked: How to Build Habit-Forming Products
---
"Writing to be Understood is a well-researched and highly readable guide for those of us who want to make an impact with our words. By focusing on what's happening in the reader's mind, Anne Janzer sheds new light on what the most successful journalists and nonfiction authors do."
Samantha Walravens, New York Times award-winning author of Torn and Geek Girl Rising
---
"The world of nonfiction tends to get ignored in the publishing community, despite the fact that far more nonfiction books sell every year than fiction. This is a much-needed guide for nonfiction writers who want to up their game and write better books, articles, blog posts, and other content."
Stephanie Chandler, CEO of the Nonfiction Author's Association
---
"Setting out to get to the heart of what makes a piece of text clear and memorable, she offers a masterclass in clear and expressive writing."
Tom Albrighton, author of How to Write Clearly,
from book recommendation site Shepherd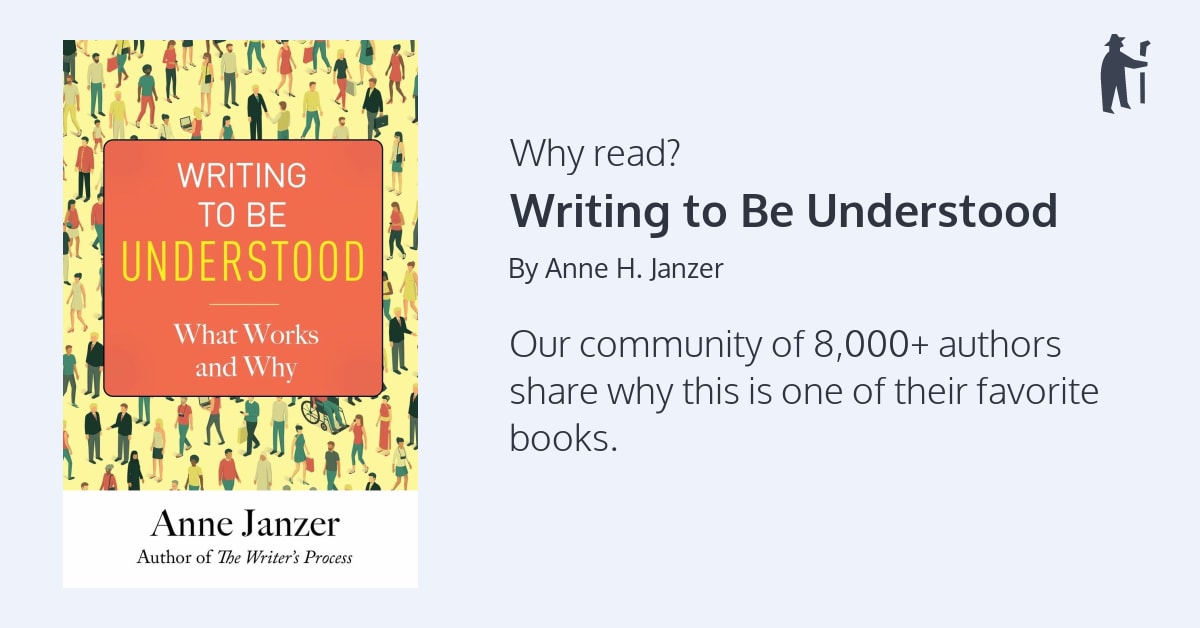 Learn More
Listen to a trailer for the audiobook:
Watch this conversation with Aidan McCullen on The Innovation Show.
Watch this Build episode, which applies the concepts of the book to the field of technology:
Listen to this Marketing Book Podcast episode, which applies the concepts to business writing and marketing:
Listen to the Not Boring Tech Writer podcast episode: Using Cognitive Science to Make Your Technical Writing More Interesting.
Listen to the Medical Writers Speak podcast interview about Writing to Be Understood.
Download a discussion guide for Writing to Be Understood.
Take a Look Inside the Book