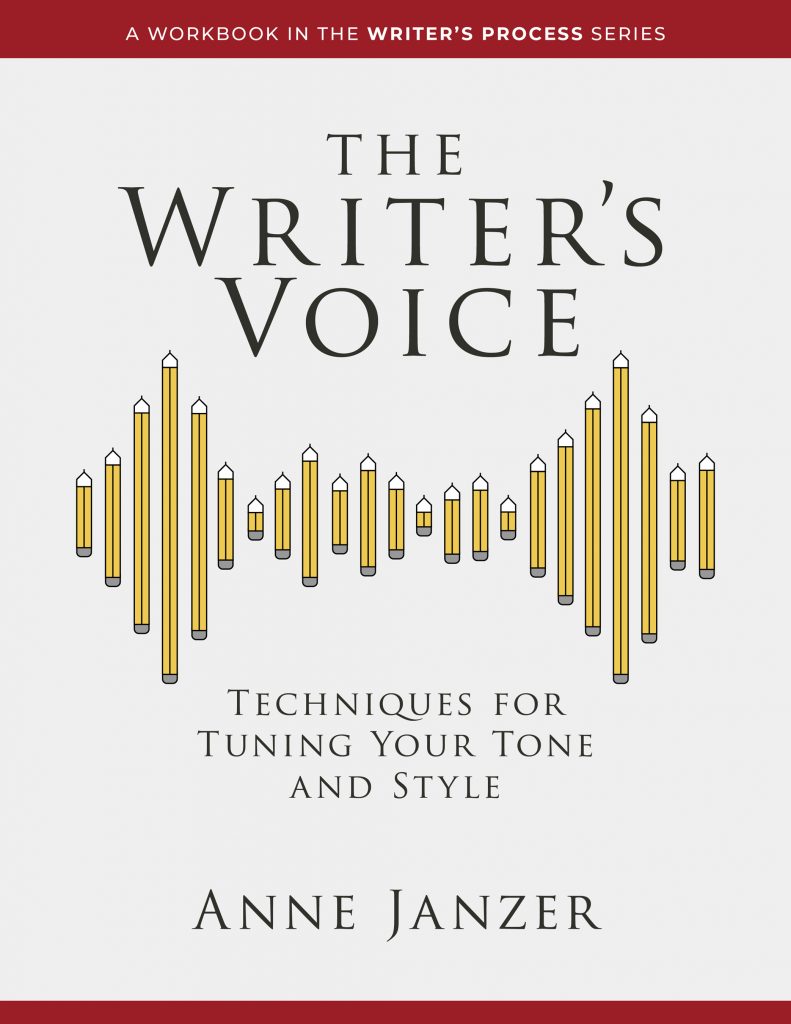 Are you ready to experiment with writing voice?
Here are a few resources, based on the book The Writer's Voice. I hope you find these helpful.
---
Fill out this form for every writing project and see if it guides your idea of voice.
---
Paragraph for Week 2 exercise
Here's the excerpt from Edgar Allan Poe's Philosophy of Composition that you will rework by swapping in shorter words:
My next thought concerned the choice of an impression, or effect, to be conveyed: and here I may as well observe that, throughout the construction, I kept steadily in view the design of rendering the work universally appreciable. I should be carried too far out of my immediate topic were I to demonstrate a point upon which I have repeatedly insisted, and which, with the poetical, stands not in the slightest need of demonstration — the point, I mean, that Beauty is the sole legitimate province of the poem. A few words, however, in elucidation of my real meaning, which some of my friends have evinced a disposition to misrepresent.
---
Paragraph for Week 5 exercise
Here's the paragraph for the "Rearrange for Effect" exercise in Week 5. Copy/paste it into your word processor if you're working online:
If you're writing about topics with a great deal of ambiguity, be prepared to encounter the already-made-up mind in your readers. The world is filled with complicated, ambiguous situations. It may take a while for the evidence to come in, or for a situation to clarify. During that transitional time, we either accept uncertainty or make provisional decisions. Some people find ambiguity inherently painful or difficult to handle, and seize on a quick decision. According to psychologist Arie Kruglanski, people exhibit different levels of a need for closure as a personality trait. Individual levels vary; you can take a quiz on Kruglanski's website to see where you land on his Need For Closure Scale. People with a strong need for closure tend to make decisions more quickly in uncertain situations. Having made a decision, they stick to it with more tenacity. And that tendency can lead them into trouble.
---
The Writing Voice Survey results
Read a summary of the survey of 255 authors about writing voice here.
---
Writing Voice Exercise Checklist
Download this form for a handy checklist of the different exercises in the book, as a reminder to revisit the ones that you enjoyed most.
---
Checklists for ongoing use
---
Further reading
Here's a list of a few of the books that inspired this one.
Further reading from The Writer's Voice.
Writing practice email list
Want to keep working on your writing? Join my writing practices email list for every-other-week writing-related updates. Sign up here.