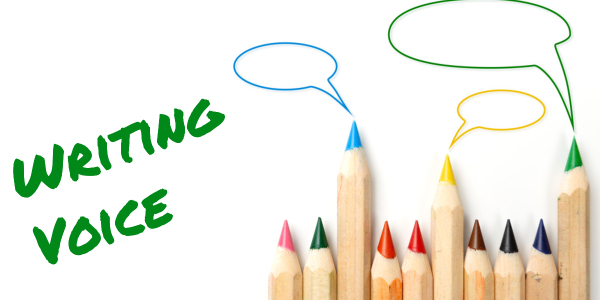 In the first quarter of 2023, over 250 writers responded to a quick survey on writing voice. For many, thinking about their writing "voice" was a novel act. Several reported that simply taking the survey made them think differently about voice.
While my audience skews toward nonfiction writers, the respondents represented a wide range of writing disciplines.
Nearly a fifth write poetry! That somehow made me feel better about the world.
Here's how this varied group of writers answered questions about how they felt about their writing voice.
Satisfaction with writing voice
Overall, most people seemed pretty content with their writing voice. On a scale of 1 to 5 (unhappy to very happy), about three quarters rated their satisfaction as a 4 or 5.
Sounds like people are pretty happy, right? Read on.
Control over writing voice
The next question asked people to think about how they took control of their writing voice.
Nearly two-thirds of the respondents either didn't think about their voice while writing (23%) or made minor changes during revision (42%)
At the other end of the spectrum, a little less than 20% said they could easily shift their voice while drafting.
That's a missed opportunity for many writers. Being able to shift voice is a real asset, and also fun.
Writing in other voices
The next question asked whether people ever wrote in a voice that was not authentically themselves. The answer was a resounding yes. Many people write in a brand voice, a professional voice, or the voices of fictional characters.
The Other category had many interesting contributions, including a few ghostwriters.
What would people change?
When asked, most of the respondents had no trouble identifying aspects of their writing voice that they might change.
The three most wished-for attributes were to be more compelling or riveting, funnier or lighter, and more fluid and relaxed.
A final question prompted people to add other ideal attributes they'd like that didn't appear on that list. Here are a few:
Warmth and empathy
A balance of snark and respectful professionalism (I love this!)
Clear, casual expertise
Compassionate and caring
How do we reconcile these responses with the answer to the second question, which reveals that most people are happy with their writing voices? Certainly, we can be happy while still seeing room for improvement.
It's also likely that before taking the survey, many people didn't even think about the possibility of changing it. Like reading the menu at a restaurant and then realizing that you're hungry, people simply hadn't paid attention to what they were missing.
Conclusions
This short survey revealed that many writers don't give much thought to their writing voice. Even the "contented" writers found attributes that they would like to express in their words.
Here's my personal take: Control over writing voice is a powerful writing skill. Having the ability to shift your writing voice lets you fit the words to the reader's needs—you can show up in the way they need to hear you.
It also expands your writing options to include fiction, ghost-writing, parody, and more.
If you're interested in this topic, stay tuned for my upcoming workbook, The Writer's Voice. If you want to be notified as soon as it's available, follow me on Amazon. (You don't have to buy on Amazon, but we can let them take care of notifications.)