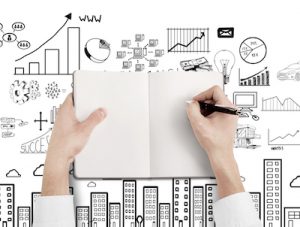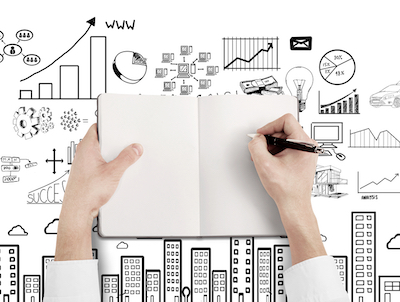 Your words represent you when you are not present.
They reinforce your expertise and authority.
They expand the reach of your ideas.
They sustain long-term relationships with customers.
Time spent improving your writing is an investment in your career.
Taking your business writing to the next level
No matter how much writing you do, you can always find ways to improve this critical business skill:
Your craft: Communicating with greater clarity and impact
Your process: Enhancing your writing productivity on the job
Your effectiveness: Creating content that has a desired impact on the reader
Here are a few ways to level up your business writing.
Read my books for advice grounded in science and practice
If you write on a team, in a group, or in the workplace, pick up The Workplace Writer's Process: A Guide to Getting the Job Done.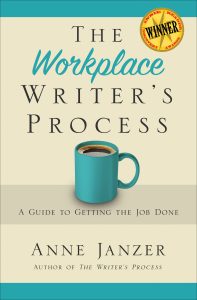 The book includes practices for planning and managing writing projects, from inception to publication. Checklists and worksheets let you customize the advice to use on the job.
If you need to explain or persuade with your nonfiction writing, read Writing to Be Understood: What Works and Why.
In addition to the underlying science and interviews with scientists and authors, you'll find detailed methods that you can apply to your own writing.
Write content that delivers value to customers
If you want to sustain ongoing relationships with your customers through content, check out Subscription Marketing: Strategies for Nurturing Customers in a World of Churn.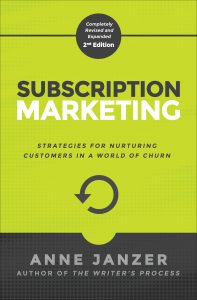 The book includes a large number of practical, creative marketing ideas that you can implement immediately to build successful relationships with customers.
Find out more about the practices of subscription marketing.
Anne Janzer shows you how to add value and nurture customers before and after the sale, driving success in today's real-time business environment."
David Meerman Scott, author of The New Rules of Sales and Marketing
Take an online course
Does your work get stuck in review and approval cycles? Take my free online course on Mastering the Review Process.
If you want to improve your writing craft through better self-editing, taking this online course Revising Your Writing.
I've learned so much about writing and disciplined creativity from Anne Janzer. Her latest course on revision breaks down the revision process into manageable steps and includes practice exercises. I'm already using the suggestions from the course to revise and improve my writing."
Renee Rubin, Renee Rubin Ross Consulting
Are you thinking of writing a book to develop your thought leadership? This course on Getting Started with Your Nonfiction Book will get you going on the right path.
I highly recommend this course for writers who want the best possible instruction from a teacher who knows their stuff."
Chris Syme, founder of CKSyme Media and co-host of the award-winning Smarty Pants Book Marketing Podcast
Sign up for individual or small group coaching
If you want more personalized advice than a book or online course can deliver, consider a short coaching engagement. I work with select business writers and marketing writers to improve their processes and results.
Learn more about my business writing coaching packages.
Sign up your whole team for a customized workshop
If you want to get everyone on the same page, let me know. I create and deliver customized business writing workshops for teams and organizations.