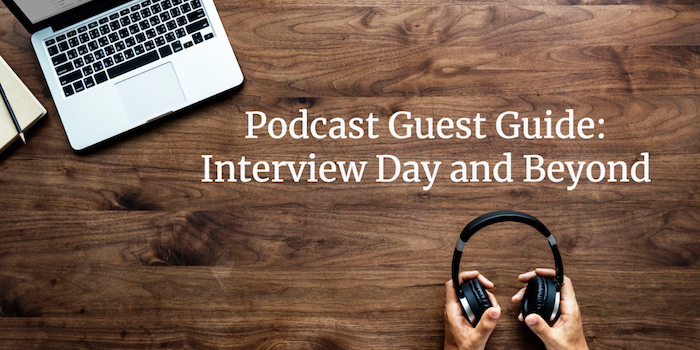 This is the third in a series of posts about being a podcast guest. Read the first one here.
The hour for your podcast interview has arrived.
If you've done your preparation work as described in the previous post in this series, then you've got a few notes together, you understand the audience, and you know what you need to do.
What happens in the next hour, and then the next few weeks, will determine how valuable this podcast is for your author platform.
Get in the Zone
You want to be both relaxed and attentive. The more conversational and real you sound, the easier it is for the listeners.
Tap your inner powers of personal communication. The most compelling podcast interviews feel like conversations. Picture the person you're speaking with. It might help you relax and find your conversational groove.
Don't worry about nerves. You might feel nervous for your first podcast interviews. It's okay. Listeners will understand. Great podcast hosts bring out the best in their guests, so trust in that process.
Protect your focus. If you're using your computer for the call, shut down other applications like email. Turn off or minimize anything that will distract you from the conversation at hand. Focus on the discussion.
My friend Karen Catlin tells me she goes into a walk-in closet during podcast interviews, both to dampen the outside sounds and minimize distractions. (Don't do that on a video interview, though.)
How to Answer the Questions
I asked Douglas Burdett about his advice for podcast guests. Douglas hosts the wonderful Marketing Book Podcast. He is one of those podcast hosts that brings out the best in his guests while serving the listeners.
Douglas takes the time to read the books ahead of time, so he can ask careful, thoughtful questions that serve his listeners. He offers this advice:
"Answer the question."
Hosts understands what their listeners want. Trust them. Listen to their questions carefully and respond as best you can.
If you don't know an answer, don't be afraid to say so. Admitting it might make you more likable.
Here's more advice on crafting your answers:
Remember the show length. Don't give a 10-minute answer to a question if the typical episode is 20 minutes. Adjust your answers to the time available.
Think about the listeners. Picture the host, but think about the audience. Who's listening? What will they want to know? Can you provide something they'd find interesting, entertaining, or actionable? Be practical.
Also, remember that you have to earn the audience's attention. Can you get them interested? Tell a story? Surprise them? You'll earn bonus points for being an interesting podcast guest.
Don't Sell
Ideally, the podcast listeners will rush out and buy your book. Oddly enough, pitching the book nonstop will have the opposite effect.
Every podcast host should mention your book and give you a chance to tell people where to reach you. But unless it's the focus of the call, avoid the temptation to harp on it. If people liked what you had to say, they may purchase your book, even if you weren't talking about it directly. People buy things from authors they like and respect.
Say Something Memorable
The host will look for bits of wisdom they can extract from the recording, repeat, or sum up at the end of the call. So, make it easy for them by creating sound bites.
In the post on preparing for the podcast, I suggested that you write down a few succinct sentences or phrases that express your key ideas. Refer to your notes and call on them, if you can do while sounding natural.
If you articulate your key messages clearly and concisely, and they may end up in tweets or show notes. Plus, you're doing the host (and the listeners) a favor.
Mention Previous Episodes
If you did your homework and listened to other episodes, you might refer to a previous guest on the podcast. This helps the podcast host and creates a connection with loyal podcast listeners.
Dealing with the Unexpected
Coughs. Doorbells. Dogs. The outside world doesn't stop when you're doing a podcast interview. So be ready to deal with distractions.
Audio problems: Sometimes the audio cuts in and out. If your call drops, dial back in right away. If you cannot hear a question, ask the interviewer to repeat it. (If they edit the recording, they can fix it this interaction.) These things happen and the world never ends.
An awkward interview: I once did a podcast interview with a host who had the flu, and for some reason didn't reschedule. It was flat as a pancake. It never aired. Sometimes you simply don't click. No one's perfect all the time.
On Publication Day/Week
Much of your most important job, as a guest, happens long after the interview itself.
First, thank the host. They've done you a solid favor by inviting you, so be gracious. You can help them by referring other guests or leaving a review on of the podcast series.
Your podcast may not air for weeks (or more) after the recording. When it does, promote it.
Let your email list know about the podcast.
Share it on your social media platforms.
Add it to your author website.
Retweet, like, and share anything the podcast host posts.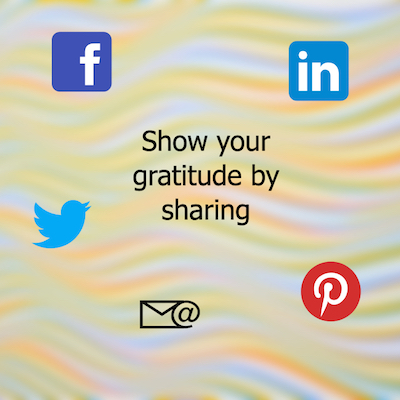 You can help the host spread the word about the podcast beyond their usual audience, just as they are exposing you and your book to a potential new circle of readers.
The Weeks and Months That Follow
Podcasts have no expiration date. People continue to contact me about episodes months, even years, after they have been published.
Keep a file with links to the interviews you've done for your book, and share them over the following weeks and months. (An automated social media scheduler like Buffer makes this simpler.)
Include the podcast link on your book's page or your website.
Wrapping Up
Being a good podcast guest requires effort before, during, and after the podcast.
You won't do it all perfectly every time. You may not have much preparation time, or perhaps you have an off day on recording. Do the best you can to be a valuable and valued guest.
If you do the work, people might invite you to return or refer you to their friends. Plus, you meet wonderful people in your conversations. Podcasters make great friends.
Related Links
An Author's Guide to Being a Good Podcast Guest Part One (why to do it and how to find and query podcast)
Preparing for the Podcast (Part Two) 
I try to practice what I preach. Check out my most recent visit to the Marketing Book Podcast.