Virtual Workshops, Talks, and Webinars
Until the time we can all gather in person again, I'm delivering talks, workshops, and group meetings virtually over zoom. Here are a few of the topics I teach:
Writing
Getting Your Brain in Gear: The Inner Game of Writing
Self-Editing Your Work
Publishing and Book Marketing
Building an Author Platform
Self-Publishing: Myths, Realities, and Opportunities
Using Discount Book Promotions to Move Books
Strengthening Reader Relationships with an Author Newsletter
Business Writing & Communication
B2B Business Storytelling
Writing About Abstract Topics Without Being Boring
Let me know if I can put together a custom workshop for your group or company.
---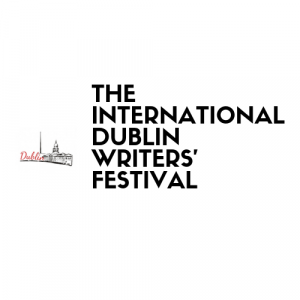 September 11-13, 2020
Virtual
International Dublin Writer's Festival
We can't be there in person, but we can gather online! I'll be giving a session on Intentional Incubation on Saturday, September 12.
---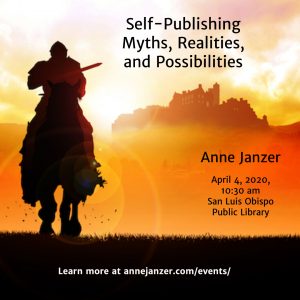 Postponed: New Date Pending
San Luis Obispo Public Library
Self-Publishing: Myths, Realities, and Possibilities
Join me for this interactive discussion about the changing publishing landscape and the numerous options now available to authors.
Event is free, but registration is required.
---
Past Events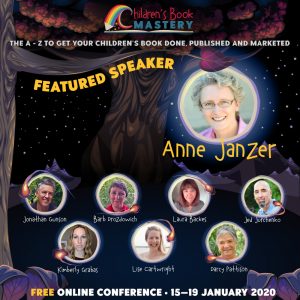 January 15-19
Online
Children's Book Mastery Summit
Join me at this online summit for children's book authors. I'll be speaking about ways to market your book.
The summit is free to attend. Register here.
---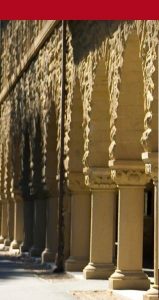 February 1, 2020, 10am -4pm,
Stanford Continuing Studies
How to Self-Publish a Book: New Paths for Entrepreneurial Writers
I'll be joining Holly Brady as she teaches this one-day workshop on publishing at Stanford University. I'll cover the marketing part of the indie publishing process.
Holly is a font of publishing wisdom, and the class typically sells out. Register on the Stanford Continuing Studies site.
---
November 12, 2019, 6:30pm
SLO NightWriters, San Luis Obispo, California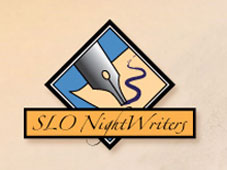 Getting Your Brain in Gear for Writing
Most of us want to do more writing but struggle to make the time, come up with fresh ideas, or finish the work we start. We may even be sidelined by the Imposter Syndrome – the nagging thought that sounds like this: "I am not really a writer."
Writing is definitely an inner game. Your brain is your most important writing tool.
In this session, Anne will share strategies for thinking about and managing your own writing process in a way that increases your output without sacrificing creativity. We'll cover ways to accelerate the writing process with creative incubation, writing the first draft more fluidly, and structuring the revision process. And, we'll talk about ways to handle those common writing problems we all run into.
---
November 7, 2019
Fall 2019 Nonfiction Writer's Conference
Location: Virtual
How to Host a Profitable Discount Promotion for Your Book
Have you ever wondered what's going on with those 99 cent books on Amazon? And, why are so many of them best sellers?
Everybody loves a sale—including your readers. Take advantage of that fact to get your books into the hands of the right readers.
Used strategically, discounts and sales can be a valuable part of your marketing plan. But it's not enough to simply drop the price and wait for the best-seller tag. In this session, we'll look at the elements of a successful discount promotion.
The three key variables for any book promotion
Free and paid tactics for promoting your book's sale
How to track your results and measure success
We'll cover real-world examples of successful nonfiction book sales. Join us to learn how to use short-term discounts to generate long-term results.
---

February 14-17, 2019
San Francisco, California
San Francisco Writer's Conference
Join me at this annual writing conference. I'll be talking about the craft (and business) of nonfiction writing; you'll find a whole host of great sessions at this conference.
---
Saturday, June 9, 2018 
Novato, California
Bay Area Independent Publisher's Association Meeting
Join me at the June Bay Area Independent Publisher's Association (BAIPA) meeting for a full day of content and insight.
Morning Session: The Author's Winning Team
I'll participate in a morning panel on building your dream team for publishing.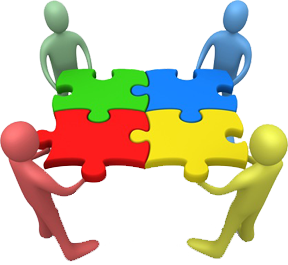 Afternoon Workshop: Sustainable Marketing for Indie Authors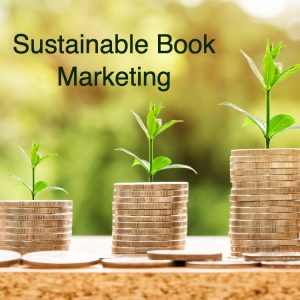 Are you overwhelmed by conflicting advice about how to market and promote your books?  Do you worry that you're not doing the right things, or that you're missing some magic formula? Or, do you spend so much time chasing book promotions and sales that there's no time left to write the next book?
In this interactive workshop, we'll look at what a sustainable book marketing strategy looks like for your specific situation. The workshop will combine insight into the indie publishing industry with a dash of cognitive science to help you identify a book marketing path that makes sense for you. You'll leave with strategies and inspiration to build your long-term success as an author.
---
May 16, 10am PT
How to Revise and Publish a New Edition of Your Book
Dial into this Nonfiction Authors Association teleseminar for a lively and informative discussion of the ins and outs of publishing a revised edition of your book. Learn more.
October 4, 2017, Women In Consulting Workshop
From Idea to Publication: Crafting Your Nonfiction Book Plan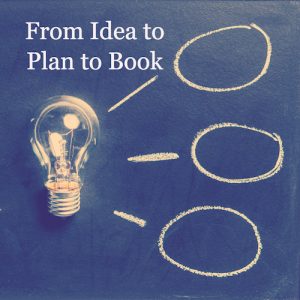 Want to demonstrate your expertise, establish thought leadership or share your thoughts with the world? Writing a book is one of the best ways to achieve these goals.
If you'd like to write a book but don't know how to make it happen, this workshop is for you. We'll talk through the entire process, from the idea to publication, including:
Finding and refining your book topic
Understanding your publication options: Traditional publishing, self-publishing, and the things in between
Creating your writing roadmap
Book marketing, or how life as an author begins before publication
You'll leave with everything you need to create your personal writing and publishing plan, including planning worksheets and checklists. You'll also get a copy of The Writer's Process, filled with advice to help you through the writing process itself.
Format: This is a half-day (four hour) workshop, with interactive discussions and exercises to clarify your strategy.
Details: Wednesday, October 5, 12:00-4:00
LinkedIn Building N, 479 N. Pastoria Ave.
Sunnyvale, CA