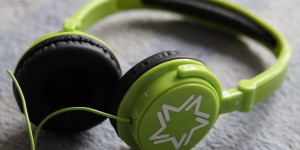 Free Audio Chapter
Join the Subscription Marketing list to listen to a chapter from the audiobook.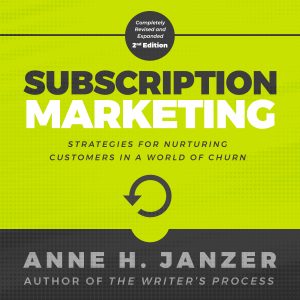 Now an Audiobook
Completely revised and expanded edition of the guide to marketing in the Subscription Economy.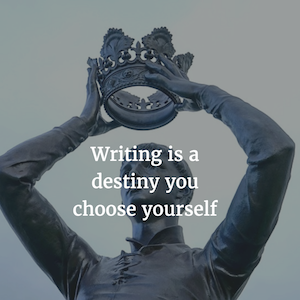 "I'm not a writer writer," said my friend. I was puzzled. She has extensive experience as a technical writer and is paid to write for a living. People value her output. But her training and background is in engineering, so she doesn't feel like she's really a writer. Here's a clue: if someone is paying you to […]
An unseasonably cold start to June got me thinking – the seasons are kind of like a subscription with unpredictable shipping dates. But according to the calendar, the ship date is June 20, so summer is upon us. This month's subscription marketing update should include something that strikes your fancy: Thoughts on free trials Research […]
Other recent posts
Buzz about the Book
Finally someone has taken the cutting edge research in cognitive science and applied it to the craft of writing."
Tim Grahl, author of
Your First 1000 Copies
If you've ever struggled with getting your ideas out of your brain and onto something others can access (and who hasn't?), Anne's book is for you."
Ann Handley, author of
Everybody Writes
Full of science-backed suggestions for solving nearly any writing problem, The Writer's Process is a worthy addition to the collections of aspiring and experienced writers alike."
IndieReader five-star review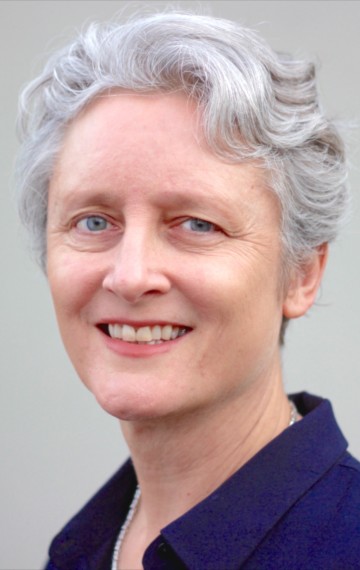 Anne Janzer is an author and writer who has worked with more than one hundred technology companies. She is author of the books The Writer's Process, Getting Your Brain in Gear and Subscription Marketing: Strategies for Nurturing Customer in a World of Churn. She enjoys working with writers to improve their processes and share their thoughts and ideas with the world. Contact Anne for interviews or speaking, queries. Want more? Read the