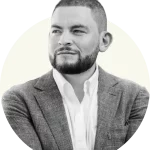 Ari Parker, author of It's Not That Complicated
Writing a book on Medicare felt daunting until Anne Janzer stepped in to coach me. With her unwavering support and practical strategies, I've created a book that I'm proud has helped countless people.
We worked together on a tight deadline. Anne kept me focused and on track to meet the ambitious timeline. Her experience and encouragement made all the difference.