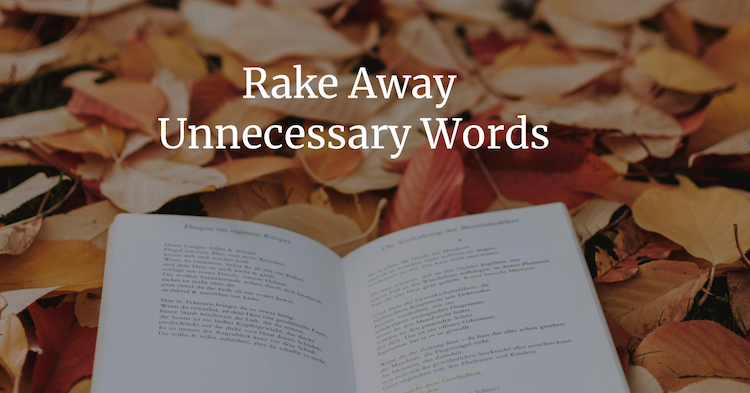 Most of us understand that great writing happens through revision. We realize that revision is important, but we're in a hurry.
As long as we think of revision as an 'extra' process outside of writing, we're tempted to skip it.
So we send out our work with imperfections, excess words, remnants of messy thought processes—small glitches that add to the reader's cognitive load.
Even if your writing doesn't have glaring errors, why pass up an opportunity to present your ideas with crystal clarity?
Why not embed careful revision into your writing process for everything?
Technology has moved us in this direction by integrating spelling and grammar checking into our writing environments. But those features can't help with subtler but critical writing issues: excess wordiness or terminology that might confuse the reader. For that, we need a nuanced editorial eye.
While nothing beats a human editor, no one wants to hire an editor for every email and memo. The right software, however, can take you far.
There are many software options on the market. I have become enamored of WordRake. It's perfect for a someone like myself, who works in Microsoft Word and who values clarity and brevity.
WordRake: Clarity and Brevity on Demand
WordRake is editing software that integrates into Microsoft Word and Outlook. It's designed for professional writers—not novelists or journalists, necessarily, but professionals who write as part of their jobs. It's perfect for the workplace writer.
WordRake isn't a grammar checker or a spell checker; you can find those features already integrated into Microsoft Word. Rather, it edits for clarity and brevity.
The company's origin story appeals to me: New York Times best-selling author Gary Kinder noticed persistent patterns when coaching his writing students, which led to the origin of this company. Several years and many patents later, the WordRake software has loyal fans in the legal profession and other industries where precision and clarity are essential.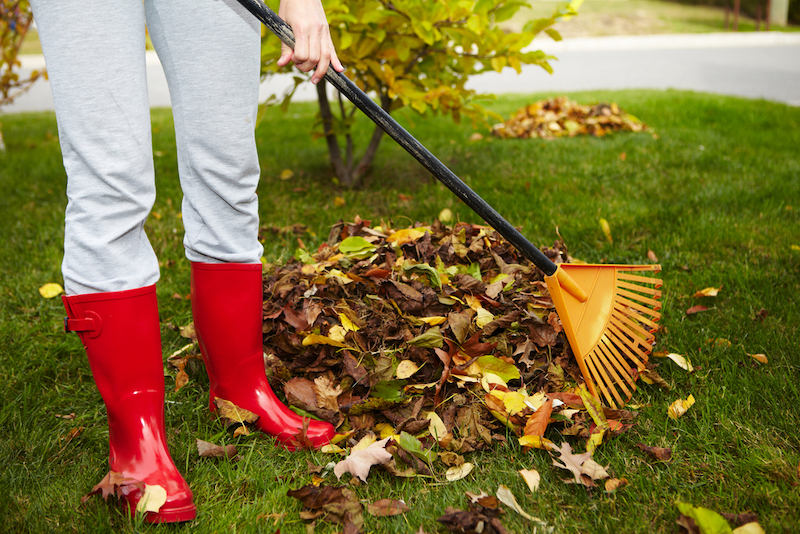 My Review of WordRake
I'm basing my review on the Word integration, but there is also a version for Outlook.
Here's how it works for us Word users:
After the software installation, a new entry appears on the top menu of your Word screen, next to the Review menu: WordRake.

Once you have drafted the document and are ready to polish it, select the WordRake menu and click the Rake icon.

Then wait a moment while the editor ponders your words.
The suggestions appear in Word's familiar track changes style. If you've ever collaborated with people using change tracking, you'll be familiar with how this works. You can either accept or reject each suggestion.
WordRake looks and feels like a native part of the Word experience.
In my experience, the suggestions are excellent. Here are a few examples from an early draft of this post:



The software catches those disposable words that clutter my first draft, for which I'm grateful!
WordRake doesn't always appreciate the subtlety of my prose when I choose a phrase for its nuance or the sound of the words. (Perhaps my readers don't either!) Even when I reject a suggested edit, I welcome the reminders to simplify.
Could I spot these issues on my own? Probably, but WordRake saves me that time and effort.  I'm not tempted to skip the WordRake pass because it only takes a moment.
The suggestions are so useful that when I draft a post in my blog's editor, I import it into Word so I can run it through WordRake.
Separate but always available
Want to know the secret to becoming a consistently better writer? Make revision a habit rather than something you do occasionally for critical content. WordRake helps you establish this habit by embedding the process into your writing environment.
Using WordRake is like having a wise editor standing by, willing to look at your work when you're ready.
Maintaining the separation of drafting and revision is important. I don't want these suggestions popping up when I'm in the flow of writing. As a writing process geek, I'm dedicated to preserving any sense of flow I achieve while writing.
Because it's integrated directly into Word, I can choose when I'm ready to polish and refine by navigating to the WordRake menu. Even if time is tight, a quick pass helps me find and clear unnecessary fill in my writing.
Just as important, Word integration adds to the security of the solution. Your words aren't stored in the cloud or added to a machine-learning data set. If you're working on proprietary or private content, WordRake is a secure choice.
My take-away
WordRake's tagline is "Seamlessly edit for clarity and brevity." It delivers on that promise, and more. By integrating into the writing environment itself,  WordRake helps you make revision a habit.
---
WordRake is available for individual and enterprise purchase.
Related posts
Two Reasons Not to Revise as You Draft
Try my online course Revising Your Writing