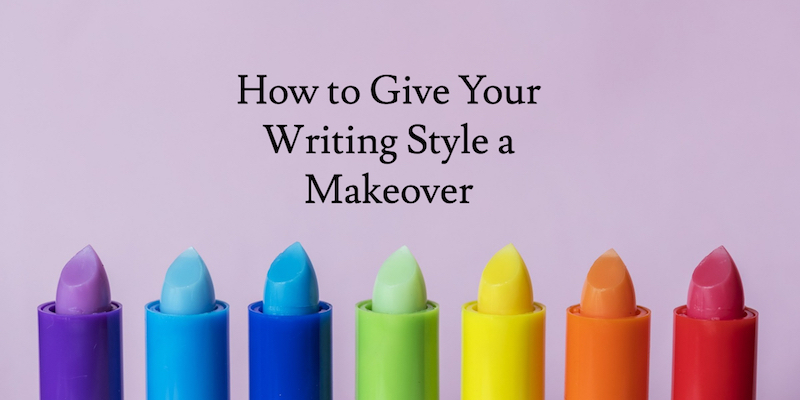 The revision process is like a beauty makeover for your writing – it turns awkward, ungainly words into elegant prose. If you're not happy with your writing, you can repair it in revision.
Like a good make-up artist, you need to understand what you're starting with and where you want to go. Do you want to make the writing livelier? Clearer? More or less formal?
Understand Your Starting Point
"We are trapped by our unconscious styles if we cannot recognize them as styles." -Francis-Noël Thomas and Mark Turner, Clear and Simple as the Truth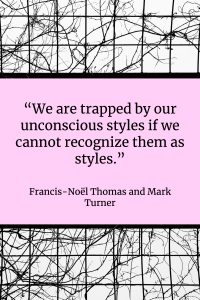 Everything you write has a style, which the reader interprets as the tone of the work. See my post on voice, tone, and style for useful working definitions of these terms.
Some writers deploy distinct styles intentionally, based on the situation. For many people, their default writing style is an unconscious combination of the way their brains work and writing techniques learned over time.
Your default writing style isn't your destiny – you can change it in revision, if you know what to look for.
The Key Ingredients of the Makeover
You can spend all day tinkering with the style of your writing, but few of us have that time. So, it helps to know which things have the biggest impact. In my opinion, minor changes to the following aspects can result in major shifts in tone:
Paragraph length: The reader forms an impression merely from the visual impact of the text. The simple act of breaking up long paragraphs into multiple smaller ones can change the perceived tone of your writing. Paragraph length is particularly relevant to online reading.
Sentence length and complexity: Long, multi-clause sentences have their place in writing. If you string too many of these together, your writing will become denser and difficult to get through. Breaking up a few long sentences can lighten the overall feel of the prose.
Use of contractions. Using contractions (don't, wasn't) instead of spelling them out saves you word count while introducing a smidge of informality.
Point of view: Do you refer to the reader in the second person (you) or in the distant third person (customers, readers, whatever). Do you speak for yourself or your business in the first person (I or we), or stay hidden behind a third-person name (the author, the business)? Typically, the third person feels more formal.
Formatting constructs: Formatting decisions like bulleted lists and subheadings change the way the reader perceives and navigates the text.
Grammatical precision: How strictly do you adhere to the grammatical conventions drummed into your head in grade school? Do you ever use a preposition to end a sentence with? And would you dream of starting a sentence with a conjunction like but or and? Taking a few, calculated liberties with the strictest grammar conventions can generate major shift in tone.
Let's see how you can put this to work in your own style makeover.
Quick Makeovers For Prose
Let's say you've written something and you want to adjust the style quickly. Experiment with the factors described above to adjust the resulting tone.
Making the writing less formal, more conversational
If your writing style tends toward the academic and you want to be more conversational, try the following:
Vary sentence length.
Keep paragraphs relatively short.
Use contractions.
Replace semicolons with dashes – like this.
Use the first- and second-person. Refer to yourself in the first-person and the reader as you. That's what you would do in conversation.
Writing for utmost clarity
When you need to be crystal clear, make the following revisions to your writing.
Use short paragraphs, with one major idea per paragraph.
Use short sentences. Don't combine multiple points in one sentence.
Translate long paragraph-based lists into bulleted lists.
Use subheads to guide the skimming reader.
Achieving an edgier tone
If you want to project a confident or edgy attitude, start with the guidelines for a conversational tone, then try the following:
Isolate important, emphatic points as one-sentence paragraphs.
Take occasional liberties with grammar. Use sentence fragments to catch attention. Like this.
Search out boring verbs and replace them with unexpected, active ones. For example, you might change "succeed" to "conquer" or "own." You get my drift.
Take a look at some of your favorite writers and see how they handle paragraph and sentence length, point of view, and others. Experiment.
---
Other Resources
For revision ideas, see my online class on Revising Your Writing.
How to Talk about Tone, Style, and Voice in Writing