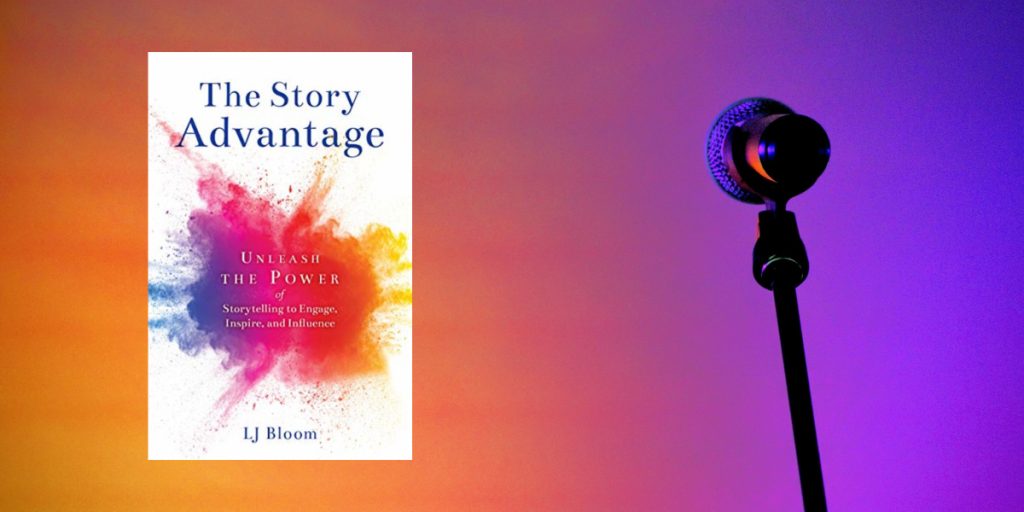 As someone who practically ran screaming from fiction writing in college, the idea of telling effective stories always seemed to belong to someone else, not me. For many years, I resisted working on my storytelling skills by clinging solidly to the idea that I was a nonfiction writer.
But I started wearing down several years ago. And after researching the cognitive impact of story for Writing to Be Understood: What Works and Why, I've changed my tune altogether. Story plays a critical role in nonfiction writing, content marketing, and even public discourse.
After all of those years of resisting, I need to strengthen my story skills. So I was delighted to encounter L.J. Bloom's new book The Story Advantage.
It's written for a business audience, including people who may not feel comfortable spinning stories, yet who really should know how to use them.
Bloom is the real deal—someone who collects and honors and delivers stories. In other words, she's the type of person who once made me feel intimidated about sharing a tale.
But she's also a huge advocate for the role of story, and she'll make you one, too. She writes:
"It is time for a storytelling that serves the greater good. Storytelling that reflects kindness and generosity. Storytelling that represents hope for a better world and a place that can nurture the next generation to higher purpose and consciousness. This is the path forward."
Writing or Telling Stories
While Bloom tells stories in person, much of the advice applies well to those of us who write.
Specifically, she suggests that you plan your stories first. No matter how you deliver them, you should:
Understand your audience.
Be clear on your intention.
Identify the outcomes you want.
Define your message.
Know the resistance.
That advice will sound familiar to all marketing copywriters. Planning is key to creating content of almost any type. And for a story, when you want to really bring your audience along with you, you must understand the audience well.
Advice Mixed With Inspiration
Each chapter opens with a simple story, illustrating the power of a story told simply and well.
The book also offers a simple, incredibly useful definition of story to encourage you to get started:
"Story is when something happens, and it is described vividly and with emotion."
That's all you need to get started.
Bloom blends advice, research and story to inform and inspire you on your path. In addition to constructing the stories, she'll help you think about how you deliver them when speaking. These are valuable skills to develop.
Reading this book has inspired me to work not only on how I write stories, but also how I tell them.
How will it inspire you?