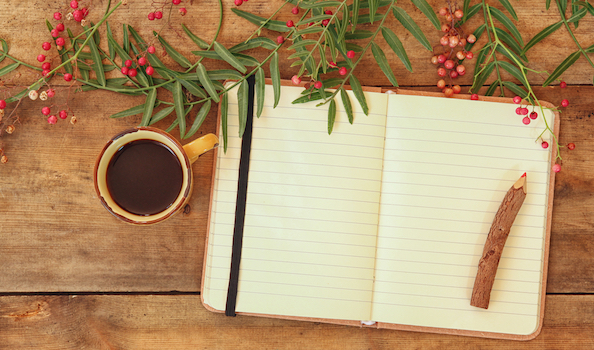 I never regret time spent writing.
It doesn't matter whether I'm scribbling in my morning pages or story journal, working on a book, or crafting these posts. I always emerge more in tune with myself or others.
Even when you're doing it for others, writing is a gift to yourself.
When you're working on a deadline or powering through a manuscript, it's easy to see writing as a chore. When that happens, you might lose sight of its magic.
So, let this post be an invitation to welcome the gifts of writing into your life.
The gift of introspection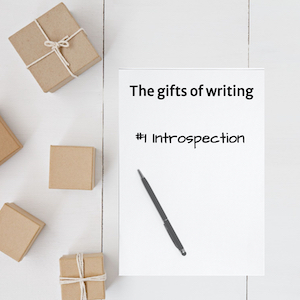 The world moves pretty quickly, particularly during the holidays.
When you pick up a journal and a pen, you take your foot off the gas for a moment. Writing gives you the chance to slow down and reflect on yourself or the world around you.
Even when I'm busy—especially when I'm busy—I take a moment with my pen and journal to find a story from the day, or to write in my morning pages journal. Almost without fail, my effort is rewarded with a moment of clarity or insight.
This gift costs nothing but a pen and paper and a few minutes of your time.
The gift of creativity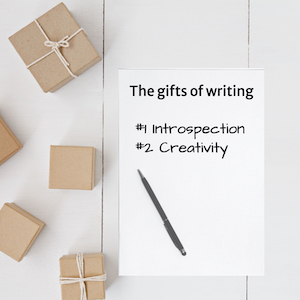 When you start a daily writing habit, good ideas arrive, trickling in slowly or rushing the doors, like guests to an exclusive pop-up restaurant.
The secret of creativity is this: it's not a passive trait. It's active. You need to be looking around, working, engaging. Writers need to be writing.
My book The Writer's Process offers the Muse and the Scribe as characterizations of the different mental processes involved in writing. The Muse (the creative one) doesn't like to appear unless she knows that she'll be welcome.
The best way to welcome the Muse to your writing is through action—show up and write. Anything.
Even if you don't feel creative, something magical happens when you write every day. You get more ideas. Instead of getting "used up" when you write them down, ideas multiply.
Having an abundance of ideas to explore is like having a bookshelf loaded with books you want to read. This is true wealth.
The gift of expanded perspective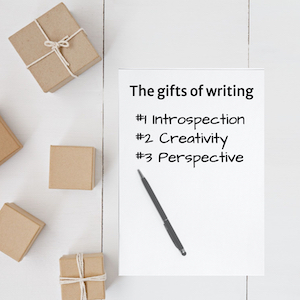 Although it seems to happen entirely inside our own heads, writing is also an exercise in understanding others. It's a gateway to empathy.
Writing is, at its core, connecting with other people's brains.
Fiction writers inhabit the minds of the characters they create.
Memoir writers explore the perspectives of the other people in their experiences.
Nonfiction writers need to understand the reader's perspectives and motivations, and then connect with them. That's a core tenet of my concept of servant authorship.
Writing gives you a chance to put yourself in someone else's place, inhabit their mind. That's cognitive empathy in action.
What gift will you give yourself?
If you always write for publication or work, consider doing something just for yourself: Morning pages, a journal.
(Read about my story journal experiment, which is still going!)
If you write for yourself but never share it, consider giving the gift of your words to someone else. Write someone a thoughtful note about their impact on your life. or put a blog post into the world.
Connecting with others through your words is a gift—to them, and to you.
You might also like: