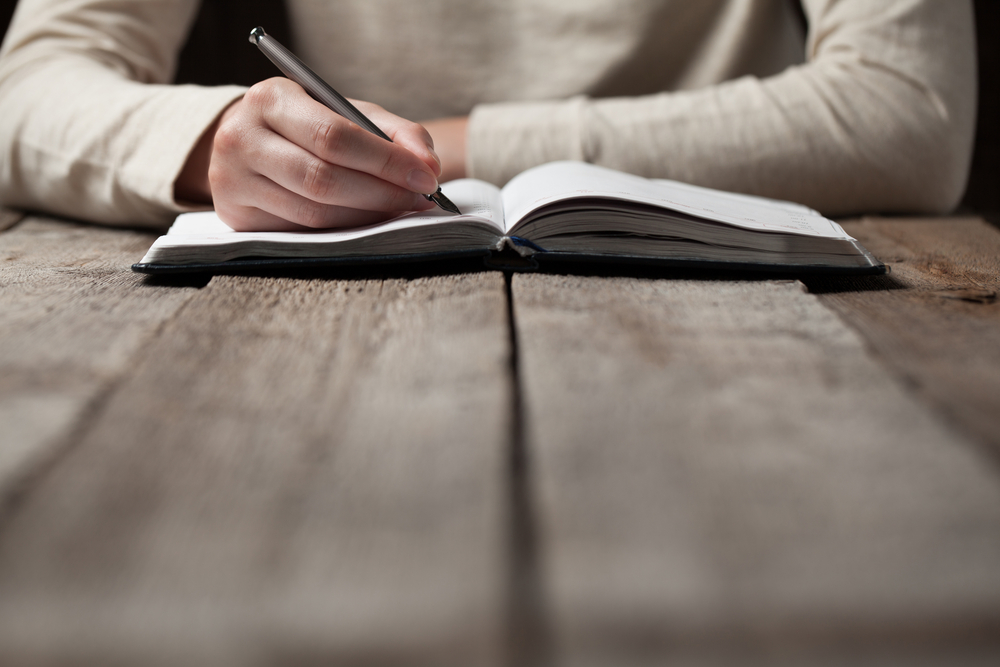 On January 1, 2021, I opened a brand new journal, picked up a favorite pen, and wrote a simple anecdote about my first Zoom New Year's Eve party the night before. 
This was the first step in a prolonged experiment: What would happen if I wrote a story or anecdote every single day for a year?
I'm on my second journal now, and not planning to stop. The task takes anywhere from 10 to 30 minutes, depending on how absorbed I become. It's a welcome daily practice.
This experiment focuses on the first, fundamental skill of storytelling—identifying the story. I have always struggled with pulling ideas for stories out of thin air, so I embarked on this journal project to see if I could improve.
Now, halfway through the year, I want to share the results with you.
The Ground Rules
My self-imposed rules for this experiment are simple:
Write one story or anecdote per day. Length doesn't matter.
No polishing or crafting. 
Write the stories by hand in a journal, so I won't be tempted to polish them or switch to writing a blog post instead of a story.
Because I'm a nonfiction geek, everything I've written so far is from my life—either recent experiences or memories. Given the dearth of real-world interactions during the pandemic, many of the anecdotes come from memory.
On those rare occasions I did not write in the journal, I added two entries the next day. (Hey, I make the rules, so I can bend them.)
The Results After Half a Year
None of the entries are masterpieces—or even ready to publish as they are.
Some entries start out strong, then go nowhere. They have no endings. (Those attempts teach me something.)
Others take a sharp turn into essay. That is also worth noting.
More than once, I've revisited a story to try telling it again. It's usually better. I may make a third, fourth, and fifth pass on a few of them going forward.
I've really enjoyed the process—especially collecting vignettes from memory and writing down family stories. Who knew that this storytelling thing was fun?
While I may not have polished and publishable content, I now have fodder for my work. Some entries may develop into published essays or stories. Some may end up in books. I also have a ready cache of anecdotes at hand to use in podcast interviews, conversations with my author clients, and blog posts.
My story cupboard is stocked, and more arrive every day.
The Cumulative Magic of Practice
The process has also led to unexpected results:
My handwriting has improved, at least when I don't rush. (And writing by hand forces me to slow down—another benefit.)
Writing the journal changes the way I interact in the world. Part of my brain is always on the lookout for these stories.
When something goes wrong, I now think, "Oh, that's excellent fodder for a story!"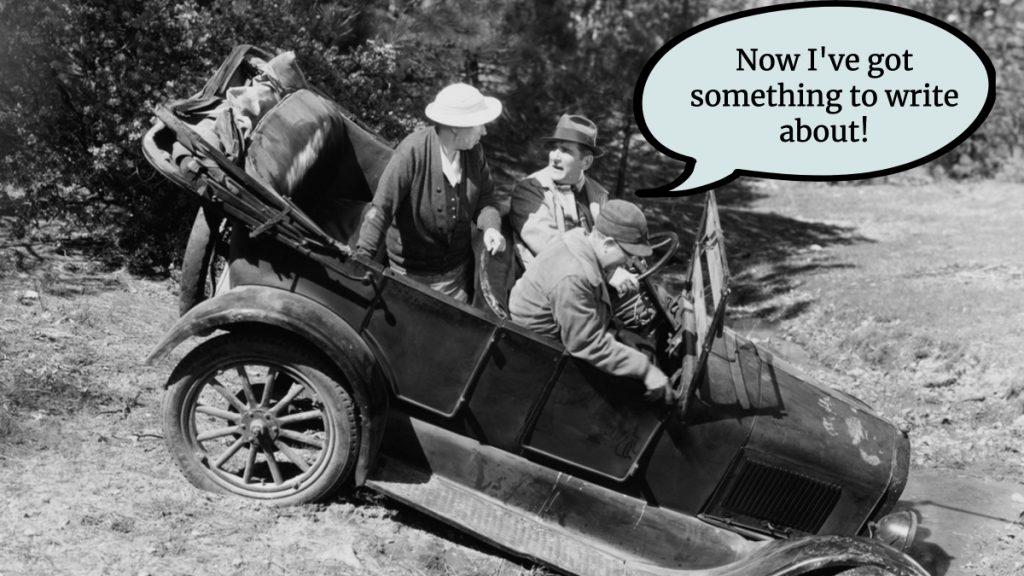 The most important benefit is this: I no longer think of myself as story-deficient. I know I can improve on these skills.
What Would You Practice for Six Months?
Is there some aspect of your writing you'd like to improve? Don't overlook the cumulative magic of practice.
Maybe you're a fiction writer and want to work on dialog. What if you took the pressure off of writing a book manuscript and started a dialog journal? Write a short, pithy conversation between two characters into a journal every day.
Perhaps you want to work on explanations, or descriptions, or essay. Pick one aspect and commit to practicing and experimenting.
This doesn't have to be a time-intensive practice. Can you find 5, 10, or 15 minutes in your day to spend with a journal? Maybe you could write before breakfast, or before you watch television at night. 
Perhaps you can't do it every day. No one is grading you. Your only commitment is to yourself.
But how would you be different, as a writer, in six months if you started practicing one skill every day now?
Related posts
Stories and Fiction, Facts and Truth
For B2B marketers, check out my B2B Storytelling Workshop