Effective marketing in the Subscription Economy requires a shift in mindset. Make the commitment to do things differently.
---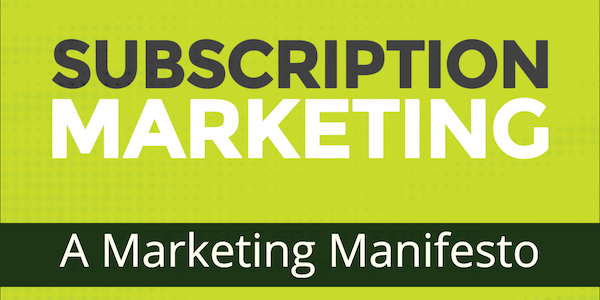 I have a subscription or membership component to my business, even if the subscription isn't part of the actual revenue model. I recognize that relationships are the most important competitive differentiator my business can have.
I'm building something for the long haul. Whenever I'm tempted to pursue short-term gains at the expense of my subscribers, I resist.
Instead of focusing only on how fast I can grow, I look at whether I'm attracting the right subscribers – the ones who get the most value from my business.
I try to add value to every interaction with subscribers—even mundane interactions like shipping notices or welcome emails.
I make it easy for subscribers to leave if and when they need to. I don't hide the Unsubscribe button, and am quick to honor their requests to leave.
I listen to existing subscribers. Although I cannot act on all of their feedback, I hear and thank them.
I spend as much time thinking about how to best serve existing customers as I do about getting new ones.
---
Download the manifesto as a PDF
For more of the ideas behind the manifesto, see the book Subscription Marketing: Strategies for Nurturing Customers in a World of Churn.

No Fields Found.