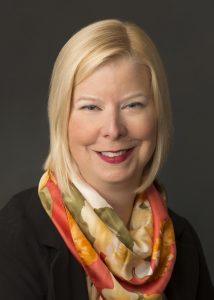 Change Agent, Author, Advocate for Female Founders
Jennifer LeBlanc is a genuine change agent, making a difference for women entrepreneurs everywhere.
Jenn and her company, ThinkResults, have won many industry accolades. She was named a Silicon Valley Woman of Influence, and has been nominated for the Anita Borg Institute Entrepreneur Award for Entrepreneurship. She's also author of the excellent book Launching for Revenue, and editor and publisher of the book Changing Tides: Powerful Strategies for Female Founders.
In addition to running an award-winning marketing agency, she's also taken up the helm of a broader movement aimed at supporting female founders. In this interview, we talked about her new endeavor, the Changing Tides movement.
Related links:
Jenn is also one of the purposeful authors featured in Get the Word Out: Write a Book That Makes a Difference—for her community-building skills!
Listen to the Interview
(We spoke in April, so there's a lot of talk about the earlier days of sheltering at home.)
Read the Transcript
Anne: Hey Jenn, thanks for joining me to talk with me as we are both in our seclusion. You and I have known each other for quite some time in the marketing realm. But the last couple years you have been working on building a movement—the Changing Tides movement. I want to chat with you about the genesis of that and how it's grown, and what that experience has been like.
On starting a movement
Anne: What inspired you to start Changing Tides as a movement?
Jenn: That's a very good question. That's a question that one of my contributors to the book Changing Tides asked me, "Is this what you're going to do from now on?" At my book launch. It's like we're having a therapy session as we're launching the book and I'm on stage. It was kind of awkward, but I love her for it. Really, the answer was, I didn't plan this, to be honest.
I didn't plan a Changing Tides book. I was already writing another book, Launching for Revenue, which you helped me to get moving. Then Changing Tides: Powerful Strategies for Female Founders became something that had to be done.
The movement happened the same way. I had such strong response from female founders. I realized through the research that there was this huge need to create (at the time) physical spaces for women to gather, and business owners to gather together and learn from each other and make their circles larger. One of the things that we learned is, if you take a female founder and a male founder, and you make everything else equivalent, that male founder will known significantly more VCs, lawyers, angels, ecosystem folks to make his business successful than she will.
Anne: Oh, that's fascinating.
Jenn: I thought "OK, we can fix that. That's easy." If we can make that a more equitable situation, where that female founder knows more VCs, more angels, more lawyers, more banks—all those people they need to make their startup successful—that's simple. We had a huge request from female founders to create what is one of the competitive advantages for them, which is community connection.
How do we create more opportunities to make funders and founders come together—that's my ultimate goal.
Secondarily, how do we create more spaces for women to gather and leverage what is traditionally our natural advantage—connecting with each other, creating community, and working together.
Being driven by the community she serves
That was really how it happened. Again, it wasn't planned. I feel like this whole Changing Tides experience is me grabbing onto the reins sometimes, and my feet are flailing back behind me, and I'm like, "Okay, okay, I'm on it!" Trying to keep up with the demand.
Anne: Such a great analogy. And being driven by the demand—that's a theme that keeps popping up as I talk to people. Maybe the tide analogy is a great one for you because you're riding the tide as it's coming in.
Jenn: Yes, there's a lot of wave and water. It's interesting, because I trained as an aquatic biologist. In many ways, it feels like I'm returning to my roots, recognizing the power and inherent strength of water, which is a feminine essence, typically. So, there are a lot of pieces to this whole Changing Tides thing for me.
Anne: It started with the book. For people who haven't seen the book yet, the book is a collection of essays by—how many women?
Jenn: Fourteen!
Anne: You wrote the introduction, which grounded the whole thing and gave voice to what you were doing. Then you invited fourteen women to it. So, it's been a community effort from the beginning. But the book is the first cornerstone (mixing water and building metaphors). It was the first step in that movement. Now you have book circles, creating those spaces and community. In the current environment, those circles are virtual instead of physical, which is the nature of everything. But you're not stopping. How are you moving forward through the situation in which everyone has to shelter in place?
Jenn: So, that's been fun the last four weeks. Really, the first virtual one was on April 17th, that was always virtual, but everything else was planned to be in person. The reason we had that one scheduled to be virtual is because we had requests from folks from all over the world, and there's no way to make that work at this point, and we'll get to every city over time. We started in San Francisco on the 6th of April. We were supposed to be at the Microsoft Reactor space in San Francisco, which they generously offered to us. It's virtual now.
I was planning to do a summer camp here on Whidbey Island, and I'm thinking that's going to get delayed to 2021, I'm not comfortable doing it here. [Clearly, it was delayed] We had an event planned for this fall at Microsoft, and they announced that they're not doing any in-person events until July 2021. We're in a conversation with them about how we make that virtual—which was funny, because we had a meeting the day before we made that announcement and had no idea it was coming. I'd said, "I think we should plan to keep working with Microsoft to do the event in the fall, but let's plan a virtual version, in case we have to." The next morning, Microsoft announces this. I'm like, "Thank goodness."
When Covid hit, I saw a lot of appropriate panic on the part of my female founders. We ad hoc said, "Let's do happy hour. Let's get everybody together. What's going on, what do you need, what are you struggling with, how can we help?" That has become a life of its own. Every Tuesday from 5 to 6:30 Tuesday five to 6:30 we meet online. We have founders from all over the world come to that meeting, and some of them are drinking milk because it's one o'clock in the morning for them.
But it's fun. Sometimes we have experts. Last night we had a financial expert come in and come and talk about the various financial programs. We have been reformulating all of our programs, some of which had a small virtual component, to everything being virtual, dealing with security dealing with trolls. We had a troll register last week. We organized our links. That behind-the-scenes work has been tremendous. My agency has been virtual for years, so I felt like we knew what we were doing, but the scale and scope of what's needed now and the level of security given what's happening, with folks being virtual, is much more than we've had to deal with before. So we're learning really fast right now.
Anne: You're demonstrating what every founder needs, which is adaptability, resiliency, scenario planning. In many ways, this is a microcosm of the startup experience, which is stuff happens, you have no idea what it's going to be. It's just all happening so fast right now.
Jenn: Exactly. That's what we talked about happy hour, because everyone is going through this together in one way or another. I tried this, we tried this link, and we read this, and changed the security settings. There's all this sharing and learning, because everyone is learning so fast right now. Whether they had, some, a lot, or no virtual in their arsenal, everyone's figuring it out really quickly right now.
Living a double life?
Anne: So let me hit on something that you hinted at, which is, this is not the only thing that you're doing. You also have a marketing agency. This this is not your full time gig, which is really interesting. You have had to lead, but also share. The community is pulling a lot of the weight as well. Your are leading a movement. It's not you. It's the movement.
Jenn: Absolutely. When we started doing the happy hours, I said," I don't have time to do this every week." (Although, now I've decided that it's the best part of my week so I'm there every week.) But I don't want to be the leader  every week.
I've got a full-time marketing agency that I need to be running that's paying the bills times essentially, because this is my passion project at this point. So I said, "I need you to step up and I need y'all to be a leader and each week, and run the happy hour." The best thing about that has been that every week I get to shine a spotlight on a different female founder, on her business. I just love like going through the changing tides movement feed and seeing all these kick-ass female founders and their businesses. Okay, this is a beautiful thing. Because the more we see them, the better it is for everyone else.
Yes, I want a steady parade of these women to be leading. We just talked about that because we need some more leaders because this has been kind of an impromptu thing. Well, now it's a thing. So I need people to sign up for the next few months. And a bunch of people put their hands up. Then we get to highlight them, highlight their business, highlight what they're doing. I get to introduce them on happy hour, and then they get to lead and talk a bit about their business. Then people get to know them and then do business with them. This is exactly what Changing Tides is about. Exactly. So, again, not planned.
So much of Changing Tides has been this "Okay, now, we're going to do that. Now we're going to create this." So now we're looking at, do we do webinars? And how do we create other places of value and other programs that are so needed right now—Especially right now?
Anne: That's great. The movement is sustaining the movement, which is what makes it a movement and not just your personal passion project. I mean, yes, it's your passionate project, but it's so much bigger than you, which is so cool.
Jenn. Right, because I really want it to be about how do we get resources into the hands of female founders? Because I honestly do believe that we can change the world if we have more women running companies, of all stripes, of all types.
If more women are running companies, we will have a very different world than we have now.
Anne: Same thing could be said for governments. But that's another subject.
Jenn: I was thinking that. Of the governments that are faring well right now, in this crisis, typically are run by women.
Asking for, and receiving, help
Anne: So how do you do it all? I have to ask you this question. How do you balance this and your marketing firm, and do it all?
Jenn: I do get that question a lot. I'm crazy. First answer.
Running ThinkResults Marketing is my full time day job and the Changing Tides movement is my evening and weekend job. I think actually having written two books in one year kind of trained me for that.
Anne: Yeah, that's a crazy thing right there.
Jenn: I'm going to go back to that time, because I think that really sort of set the stage for this. I'm continuing that pattern. This is one of the books I do want to write at some point in the future. There are a couple things.
One, I have an amazing team. You cannot do this kind of thing alone. So, I have an amazing team. I have these amazing female founders who pick up some of this work to make it easier. In Changing Tides, I have a great leadership team, including types that help with all kinds of things. Literally. We're also doing a game by the way—a board game. One of our leaders just proofed all of the comments and the questions and the cards and everything that goes into the game, so we can send it off to get a sample done.
So one created the game and the other one proofed the game. I'm "That's great. Here's the money, let's get a sample going." So I don't have to do a lot of that work. So that's key is having a fantastic team.
I think it was Michelle Obama or Melinda Gates, who said this: the critical thing is having a great home team. I have a unicorn husband, who said what do you need? When I was in a sort of a fit about Launching for Revenue, because I'd already written the book that comes after it or part of it, and I didn't realize I had to write that one first, but I didn't want to write now again, he basically took me out on the kayak. We were out in the middle of Tomales Bay.
He did the classic Neurolinguistic approach and said, "I know you don't want to write anymore. I get it again, that's fine. But if you were to write again, what would you need to make that possible?"
And because we were in the middle of the ocean on a kayak, I didn't see it coming. I said, "Well, you know, if I were going to write again, I need … and listed off seven things."
He said, "Okay, I can do that."
He set me up and I fell for it. That's critical: having someone who can step back and say, "Look, I see this as possible for you and I know you're frustrated right now. But I'm going to take all those things away so you can go and do those things." He's an amazing man. Having someone who has that level of support for you, even when you can't see it yourself, makes it so possible. I am serious.
I see with a lot of my female founders, I hear a lot of negative support from their partners. I realized that no matter how hard they try, it's going to be really hard for them to do it because it's not okay at home for them to go after those dreams.
I've talked to several therapists about this, and I've talked to several VCs and entrepreneurs about it. I think there's something there. If you don't have good home support, it's just never going to happen. It's too hard a mountain to climb. You've got to have a good team at work. But if you don't have that good home team, it's really just too hard. For me, all of those things come together. I'm very blessed.
Anne: It's such a great message and it's something that it is a consistent theme. You make an enormous amount of personal effort investment, but you don't do anything alone. You have your home team, you have your work team. For the Changing Tides book, you brought together 14 other voices. The movement itself. If we want to make change, if we want to share ideas, we can't be the only ones. We have to get help, ask for help, build community.
Jenn: That is something that I have learned. When I was younger, it was all about if I can just be better, work harder, everything's going to be okay. I got to the point where it didn't matter how hard I worked, it was never going to be enough. So I sort of hit that wall. Now I very much believe in African proverb about if you want to go fast, go alone. If you want to go far go together. I love that.
Why she's not 'competing' with other women's movements
Jenn: People said to me, "Changing Tides is doing this, but so-and-so is doing that, and it's competitive." And I'm, "No, there's no competition." I welcome them, because we need a lot more programs.
So I'm very much about growing the pie and collaborating with "competition," so that we can have more diversity of offerings for women founders.
Anne: Absolutely. The idea of approaching this with a sense of scarcity doesn't make any sense.
Jenn: There's a huge need. There's no way that Changing Tides can fill all of that. Each one of those organizations does something different. We willingly partner with folks that people might see as competitors to what we're doing. Everyone needs something different.
I had this comment from one of my mentors who I adore. He said, "There's so many women's conferences now."
I said, "Yes, there's been an awful lot of men's conferences for a long time."
Anne: No one said,"There's so many conferences where it's mostly men—it' been done!".
Jenn: He was like, "Touché." I think there's plenty of opportunity. There's lots of need, and collaborating with each other is the way that we will go far.
Anne: Amen to that. That's wonderful. I love what you're doing. I'm really interested to see where it's going. Especially because you are so driven by the community and its needs and adaptable. I'm just excited to see where you go with it.
Jenn: Me, too. Every day is a new day
It's been really fun to see what do people need? What do they really want? Where are the open spaces?
On leading through crisis
Jenn: One of the things about a crisis like this that we're in right now is that in every crisis, there is huge opportunity. The challenge is trying to figure out where that is, and moving into it. That's really where I spend a lot of my time as I'm doing my walks on the beach here: Where are the opportunities and where do I create more opportunity for others by getting into that space and creating a forum within that opportunity?
Anne: And that's, that's the mindset you need. you're focused on a more positive vision for the future to pull us into it. And times like this are reset time. So this is exactly the time to be pushing those levers, to be thinking about what we need. Because there's a lot of resetting.
Thanks, Jenn for chatting with me, taking time out of your busy time to do that. But I just love the message you have to share. I know a lot people find it very inspiring and will appreciate it.