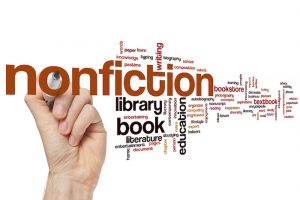 Fiction writers get all the glory, but great nonfiction writing takes just as much creativity and craft, if not more.
Nonfiction Writing in General
My best advice for nonfiction writing can be found in the book Writing to Be Understood: What Works and Why.
Read part of the chapter about connecting with people when you're confronting deeply-held beliefs: Download the excerpt.
For advice on achieving clarity in business writing, listen to this episode of The Marketing Book Podcast.

Writing About Technology
Watch this two-part video series on writing about technology, via Femgineer and Build TV:
Why Doing a Bad Job of Explaining Technical Concepts Hurts Your Credibility

3 Techniques To Improve Your Explanations And Be Understood
Listen to this episode of the Not Boring Technical Writer (love the podcast title!): Using Cognitive Science to Make Your Technical Writing More Interesting.
Writing about Science or Medicine
I had the opportunity to speak with Emma Hitt Nichols on the Medical Writers Speak podcast. Give it a listen: Medical Writers Speak.

No Fields Found.