What Hundreds of Authors Report about Their Experiences
Writing a book can feel like a solitary activity. Much of the time, you're slogging on your own, or deep in your own head. So it's fascinating to have insight into other people's experiences.
As it turns out, we have a lot in common.
Despite the differences in individuals and subject matter, common themes emerge.
We often struggle to find the time and motivation to write.
We're confused about our publishing options.
The amount of effort involved in marketing and promoting the book takes us by surprise.
Despite all that, the act of putting a book out into the world usually meets or exceeds our expectations. It's worth it.
I know this because I asked.
The Nonfiction Author Survey Results Are In…
This past summer, I asked both published and prospective nonfiction authors to complete a short survey about what motivated them to write a book and what their experiences were.
More than 400 people responded, answering questions about topics including their reason to writing, their publishing path, and whether the result met their expectations.
Unpublished authors reported where, if anywhere, they were getting stuck in the process. (Time and motivation are the biggest issues.)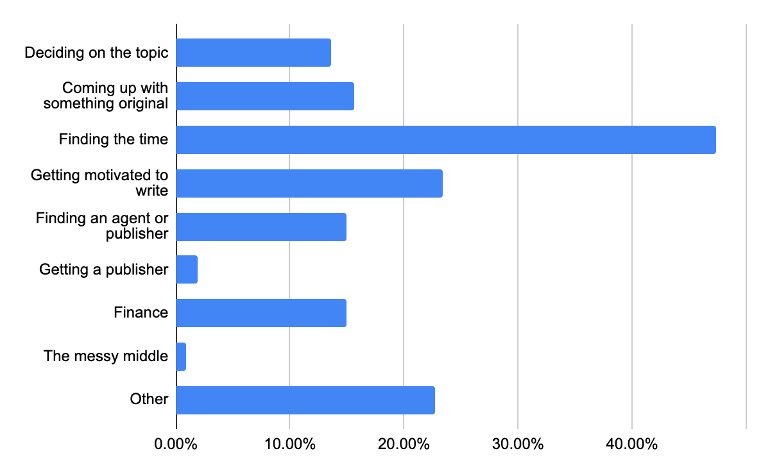 Published authors responded to a question about their biggest surprise. Here's a word cloud illustrating some of that advice: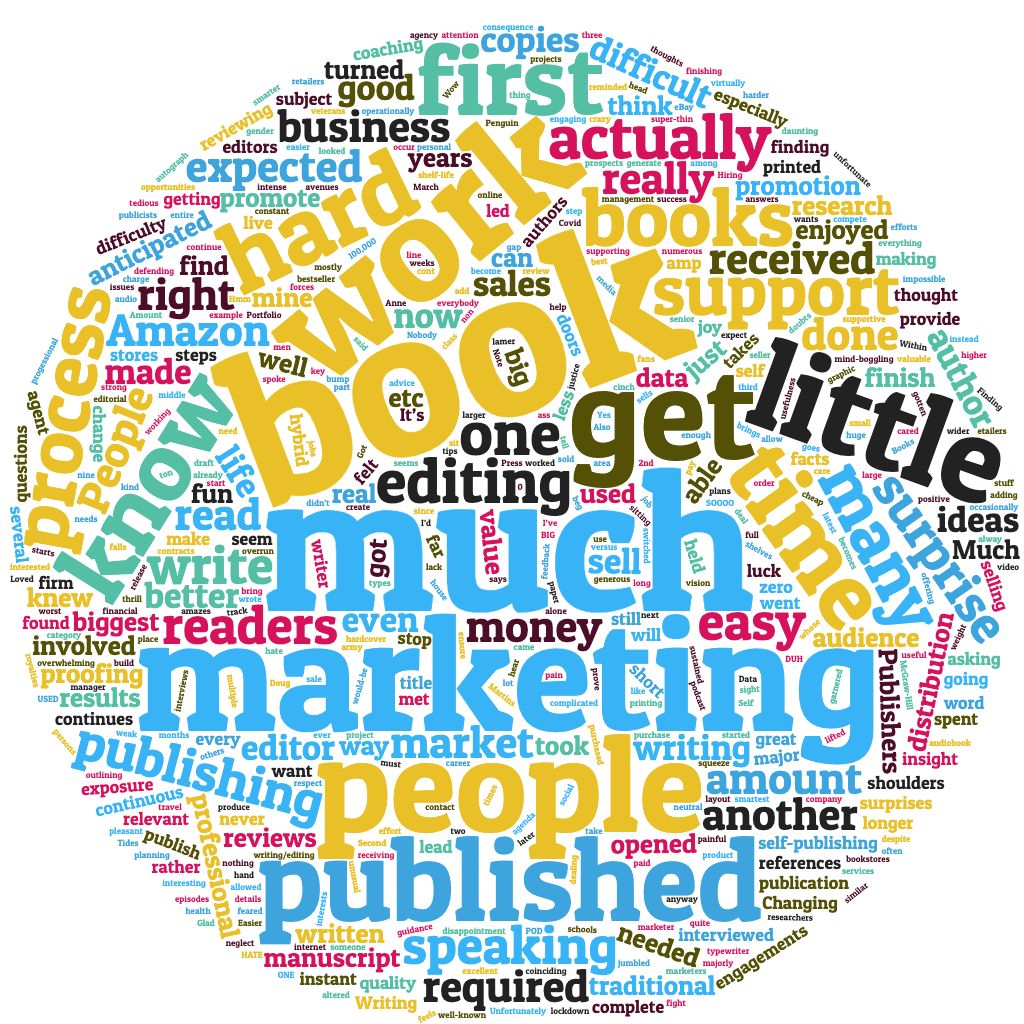 The survey has contributed to a few blogs already:
It also appears in my upcoming book Get the Word Out.
Want to Know More?
Short version: See a highlight of the results on this page. There's also a link here to download the entire report.