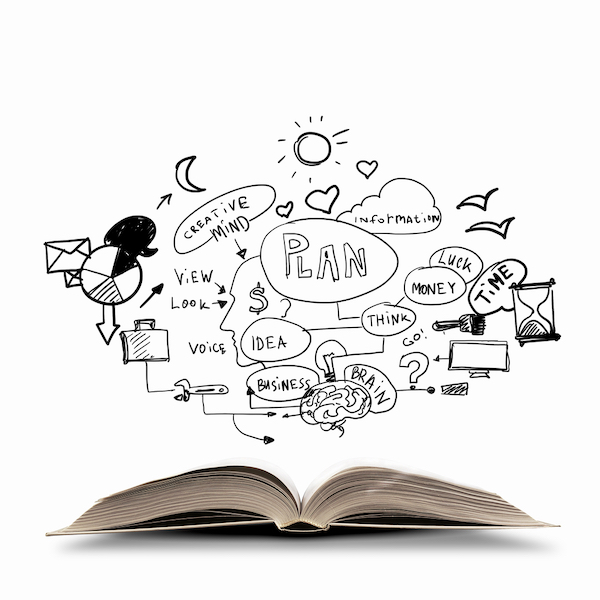 Today's guest post is by Karen Ferreira, an illustrator, owner of Get Your Book Illustrations, and the organizer of the  recent Children's Book Mastery summit. She and I had a lively conversation about book marketing strategies as part of that summit, and she has contributed a two-part series of blog posts based on that conversation.
---
As a keynote speaker at our conference, Children's Book Mastery, I interviewed Anne Janzer about the best ways for new writers to market affordably and effectively.
Anne gave such powerful insights and ways to change your fundamental outlook on promotion and marketing, I wanted her audience to benefit from it too. In this article, I share the highlights of our interview.
In the first part of our conversation, we covered the following:
Why you have more resources available to you than you thought
Ideas for low-cost ways to promote your books
One extremely powerful strategy to use as the basis for all your marketing
(Part two will contain the second half of our conversation, including Anne's top tip to help authors succeed.)
Your Real Marketing Budget
Karen: New authors often don't have a big budget or almost any budget for marketing and promotion. What are some of the best free or low-cost ways that they can promote their book?
Anne: Before we get into the actual ideas and tactics, which will vary for different authors, I want you to think differently about your budget. I want you to envision three buckets: time, money, and skills.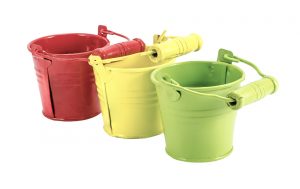 Most of us focus on the money bucket. When you're starting, this bucket may not have much in it.
But there are two other buckets. One contains your skills; and these are the things that you already know how to do or are good at doing. Think about what you have in your skills bucket right now.
The third bucket is your time—time you can invest in either marketing the book, or in building your skills so that you can market the book effectively.
Those are your three buckets. The best use of limited marketing dollars might be buying books on Kindle and learning a skill, then trying it out. That's a small investment in money, and a larger investment in time, which will build skills for the future.
Your overall budget is larger than you think, because you need to account for your skills and your time.  A lot of marketing activities don't take much money, but they take time. Contact your library to go give a talk, so you can work on your public speaking skills, for example.
No matter which bucket you're investing from, whether you're spending money or time or learning something new, try to do things that help you build your platform and capabilities.
Anne: One of my favorite, relatively low-cost marketing strategies is to give the book to the right people. Just give the book away. The cost to you is the cost of your book, plus possibly the cost of shipping. Simply give your book to someone with a handwritten letter. For a children's book author, it might be: "I know you speak to fourth graders who are going through this situation. I've written a book about it. Here's a copy, please let me know what you think."
If you do that for 5 or 10 people who are really in the target zone for your readers, and a few of them come through, you can end up moving a lot of books over time and building a valuable relationship. That book marketing strategy has nothing to do with running ad campaigns and sending emails and all of that. Every indie author can do this.
Karen: Nice, yeah, I really like that, that's actually a very different way to look at it, but it's brilliant.
Abundance Mindset and Strategic Generosity
Karen: Then you have a couple of fantastic articles about having an abundance mindset and being generous and strategic. I think you've already started touching on it now, but can you kind of just explain that overarching concept?
Anne: This is so important to me because I talk to a lot of new authors, and I know that a lot of them come from a space of wanting to get as much as they can from the sales. They'll say, "I don't want my book going into the library because someone might check it out and then not buy it," or "If they buy this other author's books, then they won't buy mine, so why would I promote that authors books?"
That's what I call a scarcity mindset: the idea that there's just a fixed number of book buyers in the world and when someone else succeeds, you lose.
It's not like that. Books and ideas spread, and the more that you get your book and your ideas out into the world, the more success you'll have. Your job in marketing your book is not to sell as many as you can and to get as much money as you can. Let's reframe that concept.
Your job in marketing your book is to get your book in the hands of exactly those people who are going to love it the most—as many of those people as possible.
I have a belief, not grounded in any science but in personal experience, that when you sell your first thousand books, good things start happening. Now, a thousand seems like a big number. So the question is, how do you get as many copies out there as soon as you can?
That's changing from the urgency of "I've got to cling on and grab every sale I can," to, "How can I make my ideas, my stories, abundant out in the world, so people will find me, they will know me and it will grow?"
That's what I'm trying to get at with the mindset of abundance versus scarcity.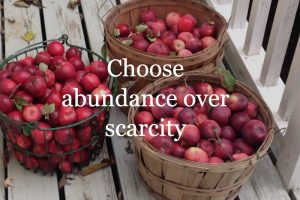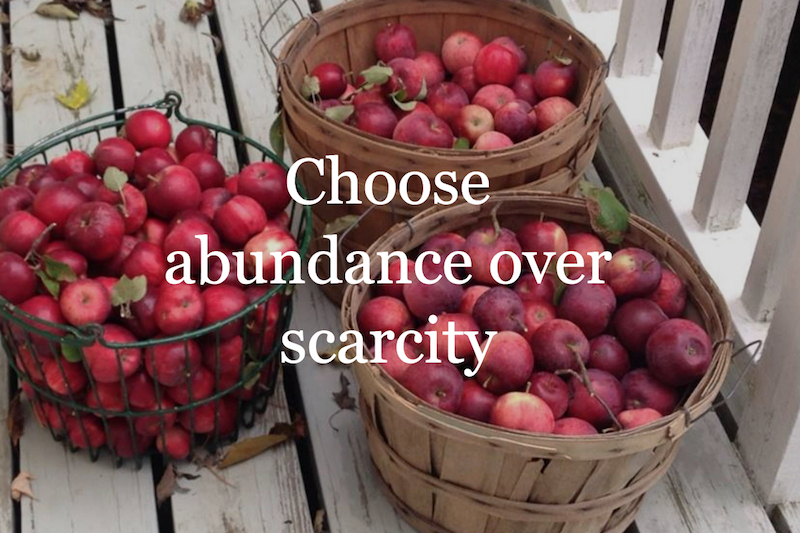 I've been on this author path for about five years now and this is where I've ended up: My happy place with book marketing, is to be generous and strategic.
Every day or every week, I think 'What can I do that is generous and strategic?' If I'm generous without any strategy, I'm going to burn out. I will spend no time on my own work, and that's not good. If I'm always strategic, it will start to feel like I'm using people. People sense when you're always taking, and after a while they will get tired of you. They don't want to always hear, "Will you buy my book?"
Be creative about finding ways to be both generous and strategic.
Free or Low-Cost Ways to Promote Your Books
Anne: Many  generous and strategic tactics don't cost a lot of money. Let's look at what some of them might be. I already gave the example of giving away a book, just to the right person. Another one, and this is one of my favorites, is reviewing other authors in your genre, in your niche.
If you're a children's book author, read other children's books and write reviews of them. You can just write reviews on Amazon or if you want to increase the strategy, write a review on your blog.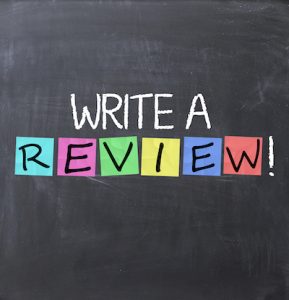 If you really want to make an impact, do this for new books. If you can't afford to buy new books all the time, there's a site called Netgalley where you can sign up to be a reviewer of books. Writing reviews is generous to the author, who could end up being a friend or a companion who helps you. It is generous to your readers, if it helps them find other books that they love.
Important safety note: Don't review a book if you don't like the book. Don't write scathing reviews!
Writing reviews is strategic as well, because now you have content that you can share across your social media platforms. If you're doing social media, you've got things that send people to your blog that's not just about your own books. You're making an offer: "Hey, here's another book you might enjoy." You're attracting and talking to the audience of people who are interested in the same kinds of books that you write. You're building relationships with those people.
Another idea is writing guest blogs on other authors' blogs or other blogs, or doing podcast interviews, which is so much fun.  Again, it's generous for the podcast or the blogger. You help share the news about what they're doing, and it's strategic because it's connecting you with possible readers or buyers of your book.
If you're just getting started, start with a smaller podcast, with fewer listeners. You get your feet, you learn what feels comfortable, and then work your way up the list.
Also, consider joining a group of other authors in your genre, in your area, and helping them. What I'm doing right now is talking to you about book marketing. I don't sell anything related to book marketing. I don't sell book marketing services, I'm not trying to sell anybody anything. I want to help other authors, genuinely. I have another group of women authors that write in my genre and we are constantly helping and supporting each other. We ask each other about cover designers or editors, and share information about book launches. All of this builds relationships and ultimately those relationships can be hugely important to your book marketing, because these people then will step up to help you on their terms, when you need it.
The corollary to 'be generous and strategic' is this: when you need it, don't be afraid to ask for help. That's the hard part. We want to just do our thing and then put the book out and be done. It's not enough.
Karen: Right. I guess you have to come to a point where you really do realize that doesn't work.
Anne: It doesn't work. Publishing a book so much bigger than one person and one book. When you approach book marketing the way that I just said, it is not scary, it is fun.
Be curious. Experiment. Ask yourself: "I wonder what would happen if I just called this business that makes something for my target readers and tell them I have this book. Maybe they want to offer it to all their customers." I mean, think outside the box. What does that cost you? Nothing, except maybe shipping a book, and the discomfort of stretching your comfort zone. If it works, it has a big impact. Be creative and fearless, at least when it comes to your time and your effort.
Karen: Nice, be creative and fearless. I think that should be a slogan on someone's wall.
(Read Part Two of this interview.)
---
Karen Ferreira is an illustrator, award-winning creative director and owner of Get Your Book Illustrations. She helps self-publishing authors get amazing, affordable illustrations.
She has spent many hours learning about self-publishing and enjoys helping others succeed in this field.