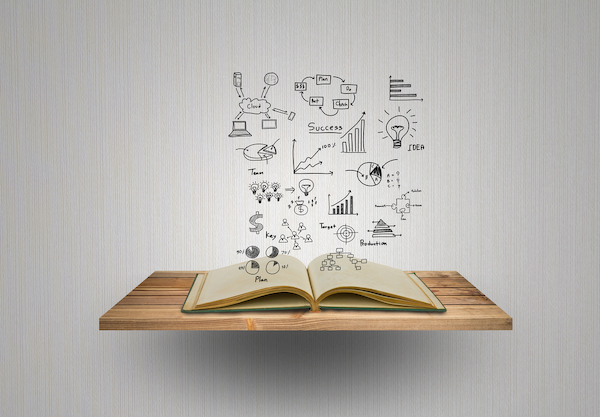 Today's guest post is by Karen Ferreira, an illustrator, owner of Get Your Book Illustrations, and the organizer of the  recent Children's Book Mastery summit. This is based on the second part of a conversation she and I had about book marketing.
---
As a keynote speaker at our conference, Children's Book Mastery, I interviewed Anne Janzer about the best ways for new writers to market affordably and effectively.
In this article, I share the highlights of the second part of our interview. (Read the first half here.)  In this part, we discussed:
Using free or discounted books to boost audience and book sales
Best practices for discounting books
Getting results with BookBub Featured Deals and ads
At the end I asked Anne about her top tip to help authors succeed. Make sure to read to the end so you don't miss her answer!
Part Two of the Interview
Using free or discounts to boost audience and book sales
Karen: I wanted to ask you about how an author can use free or heavily discounted books. You already spoke about using free books to give sales a boost. How does it actually boost your audience to give the book away?
Anne: You can offer your book for free to specific individuals, but giving it away  free to the world at large hasn't made as much sense for me. Free promotions may make sense if you have a series. You can give away the first book in a series and get readers for the rest.
I've done a lot of heavily discounted promotions, offering the book for 99 cents. If you see a $10 Kindle book, you might think about it or add it to your list. If it's 99 cents, you may think, "This sounds good enough. I'll give it a shot." See what the price point mentally does to the buyer?
I believe its more beneficial to discount a book for a limited time to 99 cents rather than having it always at the low price. If it's always 99 cents, that broadcasts: "This is a 99 cent book." When it's 99 cents for only two weeks, the discount is more motivating, and that gets book in more people's hands. Remember what I said about your first thousand readers? The sale puts you closer to that. It gets you reviews from people who love the book.
Asking for reviews
Anne: As a side note, if anyone ever reaches out to you by email and says, "I love your book,"' your first email back to them should be, "That's so nice of you to tell me. Would you mind saying that in a quick review on Amazon, because it helps readers find the book." Give them the why.
Karen: Yeah, I think a lot of authors might think, especially if you've been around for a little bit, that 'everybody knows' that reviews are important, but a lot of people have no idea how important they are.
Best practices for discounting books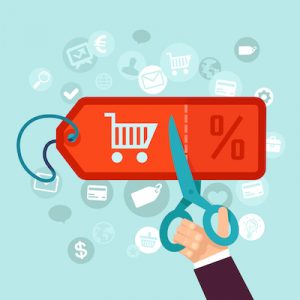 Karen: What other best practices have you found when you're using a discount to get the best results?
Anne: It's not enough to simply set the price to 99 cents. You have to send a lot of people to the sale—they won't find it just because it's on a Kindle countdown deal.
I use a few paid discount promotion sites where you can list your book and they'll promote it to people who like your genre. These are sites like Bargain Booksy (or Freebooksy for free books.) The granddaddy of these sites is BookBub, which can send a huge amount of traffic to your book sale.
If you have an email list, send them the news of the sale. If you have a friend who emails to people who are in your audience, ask them to share the news. Use social media. Try to send as many people as you possibly can to the book's page while it's on sale.
If you get sales over several days, Amazon algorithms will pay attention. If you have a one-day spike and then sales just drop off, Amazon's algorithm thinks that's a fluke and doesn't change anything. If sales stay high for several days, the algorithm notices and jumps on it, because Amazon wants to sell books.
Karen: Okay, nice and I think it's really good that you mentioned you have to aim for a few days at least, that's really, really key.
Getting results with BookBub
Karen: I want to ask you about BookBub. You mentioned a couple of other sites as well, which I think is great. And I think definitely for everybody watching to go look for sites similar to BookBub. There are quite a few, as you say, and you can get the word out for free on a lot of these sites.
But BookBub, of course, is the mother of them, I would say. I know you've used it, and what is your advice to get the best results with that?
Anne: They will charge you a category-specific fee, which can be a large fee. They're very selective about what books they take. Your book usually has to be published for a while and have some reviews before BookBub will feature it. BookBub wants to make sure that it's promoting high-quality books to its users.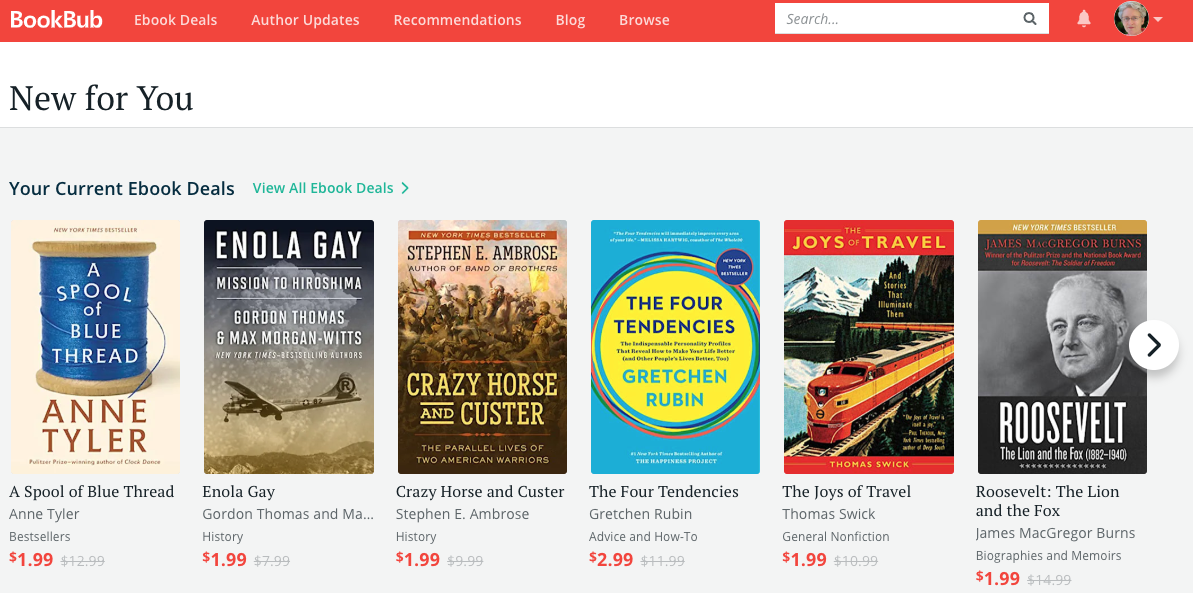 I have applied for all sorts of BookBub deals. I'm in the nonfiction world, and my books end up in the self-help category, which is not a perfect fit. I've only ever gotten international, non-US, English speaking markets. It still works for me. I'm totally great with that.
When you apply for a Featured deal, there's a small area to add your own comments. I would make whatever pitch you have for your book in the form, because until I started doing that nothing happened. Say, "My book won this award" or, "This is going to be really timely in February for your readers, because there's an event going on and people might be interested in this." Add whatever pitch you can make to help them figure out why this is a good time that they should accept your book .
I've also used BookBub Ads. When I discount the price and get an International Featured Deal, I will then run ads on BookBub. These are not as effective as a BookBub Featured Deal, but they do move books.
There is a wonderful book about, running BookBub Ads, from David Gaughran. It's a Kindle book, about five bucks. (BookBub Ads Expert.) You can build your skill set by reading the book, and do some experimentation. To run the ads you have to spend money, but it doesn't have to be huge amounts. Think of it as an investment in your skills, more than an investment in the actual advertising costs.
Karen: That's really good advice and I think it's excellent advice about putting your little 'story'—why they should accept your book. So, as you mentioned, do try to get reviews, etc. But I think it's excellent what you're saying, don't take it as an end-all, take it as a learning experience, because I know some people have had fantastic success with BookBub, but obviously, it's not guaranteed either.
Anne: Success is not guaranteed. Most people I've talked to have had at least a break-even success with BookBub. At least they've earned back, in royalties, the money that they spent on the investment. That has been my case with my BookBub feature deals, even in assorted international markets. But, learn from everything. Be curious about what's working and what doesn't. Figure out what works for you. That's the most important thing. You have to understand your royalty per book on each platform, and how much is it going to pay off. There's a little math involved, but the general idea of book marketing is that the money you invest should come back in royalties.
Karen: Thank you for that, I think that's very useful, and it definitely gives a down to earth kind of viewpoint, which I think is really good to have.
Top tip for helping authors succeed
Karen: So then, what would be your top tip for helping children's book authors succeed?
Anne: My top tip would be to indulge your creativity. You don't have to do what everyone else is doing. You're going to drive yourself insane if you just try to be like everyone else.
Be creative. Do the things that fit your skills, that you're comfortable with. Think about what's different about your book, about your audience. Where is your audience? Do you have a different, creative way of reaching out and finding them? Because that is your task–lining up your book with that audience. It's not selling as many copies, it's selling as many copies to the people who are going to love it. That's your task.
That takes creativity, and learning. It's a learning curve.
---
Karen Ferreira is an illustrator, award-winning creative director and owner of Get Your Book Illustrations. She helps self-publishing authors get amazing, affordable illustrations.
She has spent many hours learning about self-publishing and enjoys helping others succeed in this field.