I'm an indie author, and proud of it. But the learning curve has been steep!  If you're interested in this path, the resources on this page may help.
Read my occasional book marketing blog posts  here.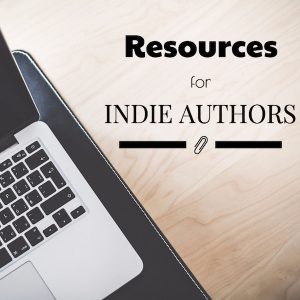 Resources for Indie Authors
Book Marketing Advice
There's so much advice out there – here are a few ideas on how to approach it:
Chris Syme publishes the Smarty Pants Book Marketing podcast – I've shown up a few times to talk about book marketing. Here are a couple of my favorite episodes: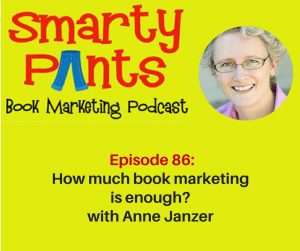 Sustainable Book Marketing: How Much Is Enough
What Pronoun's Demise Means for All Authors
The podcast is an excellent source of advice.
Jane Friedman has forgotten more about publishing than I'll never know.
You can see my own book marketing related posts on my book marketing page.
Apps and Tools For Authors
Writing and Planning in The Right Margin
The Right Margin is an online writing environment that helps writers break the work into multiple tasks, build goal-driven schedules, and stay motivated to get the work done.  Plus, they have a great Slack community (WriterHangout).
Testing Titles, Covers, Descriptions with PickFu
Not sure about a book title, or trying to decide which cover will be more effective? PickFu makes A/B testing painless and, dare I say, fun? You create the head-to-head matchups, define an audience, and sit back as the results pour in. You get detailed input from people you don't know – so they're not trying to say what they think you want to hear. And it happens so quickly, you can run a virtual tournament of book titles to come up with the final contenders. Check it out.

[Disclaimer – I am PickFu affiliate because I'm a fan and regularly refer the solution. If you use the link, I'll just run more A/B test on PickFu and create better titles! You can go the site directly if the affiliate link distresses you.]
Creating Beautiful Ebooks with Vellum
Want to create a beautiful ebook for Kindle, Nook, iBooks, Kobo, or any other ebook reader? Vellum lets you do it quickly and easily. You can write directly in the app or import a Word file, fix up the interior, choose the style you like, and export it painlessly into the right formats for countless ebook platforms.
It's a MacOS application; there's a reasonable one-time fee, and from then on, you can make as many ebooks as you want. It now also supports physical book layout; I haven't tried that yet.
Amazon Keyword Research with KDPRocket
Using KDPRocket will save you a ton of time sifting through Amazon data – really terrific if you want to use Amazon Marketing Service (AMS) ads to advertise your books.
And, don't miss Dave Chesson's free course on AMS Advertising.
Making Smarter AMS Advertising Decisions with Machete
How did I not know about machete earlier?
If you use Amazon's native advertising capabilities (Amazon Marketing Services), then you may have been frustrated with the lack of data daily data or change over time. Frustration, be gone. Machete is a Chrome extension that auto-magically adds the insight into trends and keywords that you need to become an AMS master. I'm happy to pay for anything that 1) saves me time while 2) helping me make smarter decisions. Learn more here. (This is an affiliate link – if that bugs you, visit machete-app.com directly.)
Nonfiction Author Association
The Nonfiction Author's Association is a great place to look for information and support. It offers an annual (virtual) conference, tons of good information for members, weekly webinars, and online courses and toolkits.
Social Media Scheduling with Buffer
Social media can become a time sink pretty quickly.  Instead of letting social media drive my life, I spent some time each week scheduling posts in advance. Buffer lets me do that easily, while collecting new posts to share as I encounter them.
Other Authors' Favorites
Check out this round-up post of tools for writing from other writer friends.