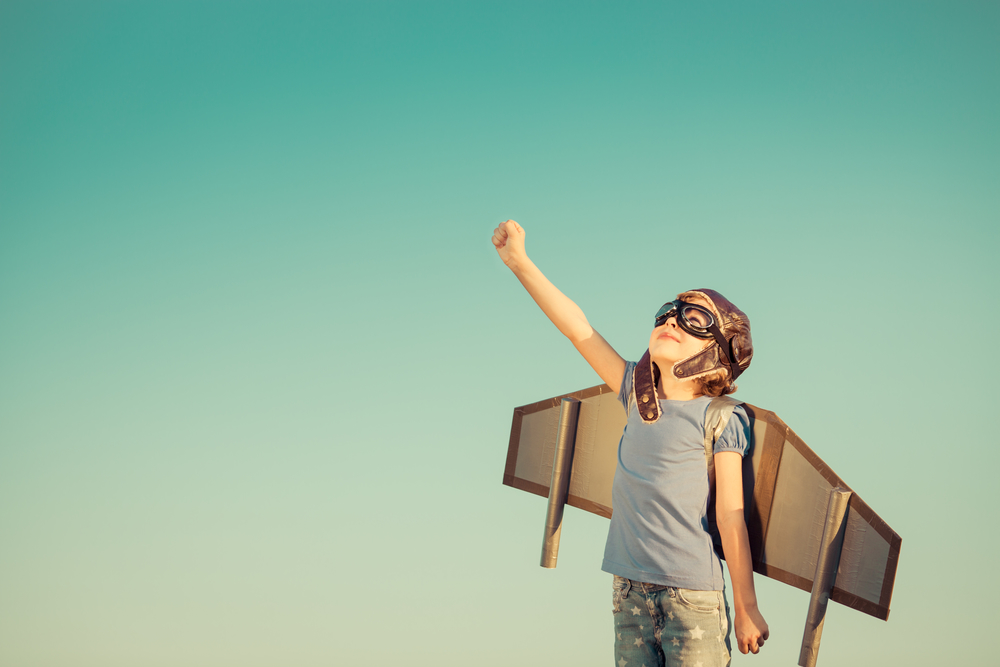 The following guest post comes from Chandler Bolt, a tireless supporter of new authors. Through his books and courses, Chandler has inspired countless writers to fulfill their dreams of writing and publishing a book.
---
Have you ever struggled with a serious loss of motivation as a writer?
I'm not talking about that slight resistance we feel until we sit down and the words eventually start to flow. I mean those times when we are so demotivated that writing anything at all is next to impossible. The times when our lack of progress takes a serious emotional toll on our wellbeing.
If you've felt this way, you know how easy it is to give up. While absolutely understandable, giving up is the wrong path to take.
The problem stems from seeing motivation as an elusive force outside of our control and influence. In actual fact, there are things we can do to boost our motivation. Even better, they are scientifically supported.
Ready to take charge and feel motivated again? Here's how.
Support Your Feelings of Self-Efficacy
In case you're unfamiliar with the idea of self-efficacy, it basically refers to the belief that you will be able to achieve something. If you think you are capable of getting your writing work done, you have self-efficacy in this area.
Writing a book is no easy task, so it's natural you might experience moments of low self-efficacy from time to time. When these occur, it's important to recognize them for what they are, and then to take action to boost your self-efficacy.
So, how can we overcome times of low self-efficacy during our writing?
We can recall our times of success.
Often, we get weighed down by the temporary struggles we face. In times like those, it can be hard to recall better days. However, it's important to try.
One of the best ways to boost self-efficacy is recalling a time you overcame a similar writing struggle.
What if it's your first book?
Seek a model. Realizing others have overcome their book writing struggles is immensely powerful. By modeling their mindsets and actions, we can increase our own efficacy.
Set Realistic Writing Goals
From the standpoint of cognitive science, our goals play a key role in the level of motivation we experience.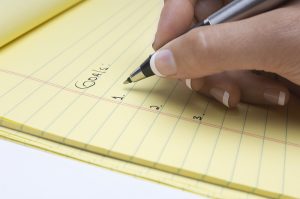 You've probably heard of the comfort zone, but have you heard of the stretch zone and the panic zone?
The writing goals you've set for yourself play a big role in which zone you end up in. Let's consider this briefly.
Comfort Zone. If you're not willing to challenge yourself as a writer, you'll probably remain in your comfort zone. You won't take risks or seek to advance in your writing endeavors.
Panic Zone. A lot of writers are in the panic zone! If you've taken on too much, you end up feeling panicked and unable to perform at a proper level.
Stretch Zone. This is the golden mean. When your writing goals are in the sweet spot, between not demanding enough and too demanding, you'll find yourself in the productive stretch zone.
One goal-setting concept to help keep you motivated and in the productive stretch zone is SMART. By ensuring your book writing goals are Specific, Measurable, Attainable, Relevant and Time-limited, you have a better chance of staying motivated.
An example of a SMART approach to goal setting would be to give yourself a word count to hit within a certain period of time that is within your capability, but is demanding enough to keep you motivated.
Make Sure You Value Your Vision of the Reward
According to Victor Vroom, a professor at the Yale School of Management and creator of the Vroom Expectancy Theory, the value we place on our expected reward plays a key role in how motivated we feel.
This might sound obvious, but it's actually an incredibly powerful idea. Stop and take a minute to consider why you are writing your book, and the reward you expect to experience.
Are you motivated by financial reward? If so, take the time to really consider how much money your book could realistically make you. Seek examples of similar books and their performance. Get excited.
Do you value learning? Think about how much knowledge you will gain by completing your book. Find other authors who are able to confirm the growth they experienced.
Showing your brain real examples of your desired reward will greatly increase your motivation.
When we're mired in the challenge of completing our book, it can be easy to lose sight of our expected reward. Focus on the reward you will experience, and further ensure it is in line with your values.
What Motivates You the Most?
Some people find certain things more motivational than others. There are also many ways to successfully apply a scientific principle to a personal activity like writing.
In the spirit of seeking role models, I'd love to get your take.
What motivates you to make progress on your book? How do you apply the ideas found here?
Please feel free to leave a comment, so we can learn and grow from one another.
---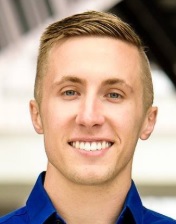 About Chandler Bolt  
Chandler Bolt is the host of the Self Publishing School podcast & the author of six bestselling books, including his most recent book, Published. He's also the founder & CEO of Self-Publishing School.