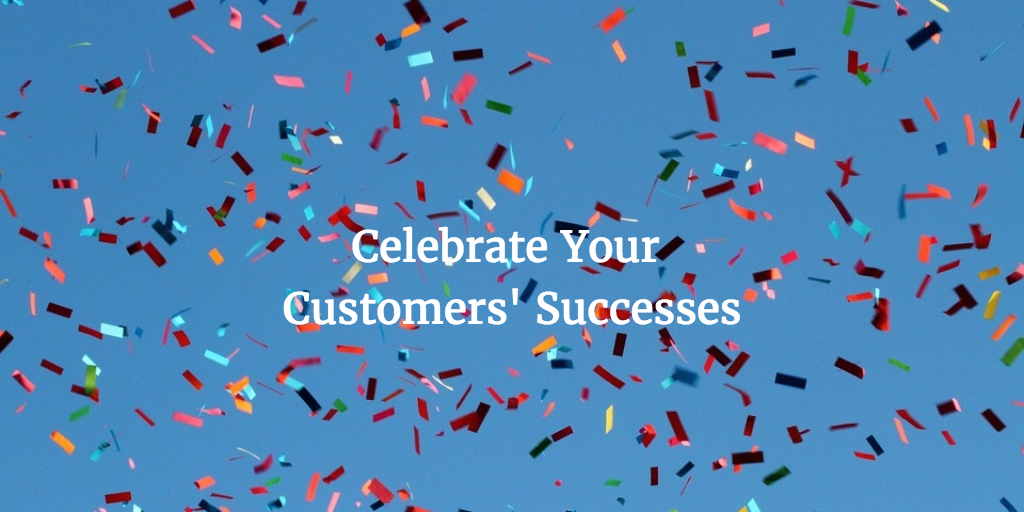 What does your business celebrate?
Most businesses find time to celebrate their own successes – as they should. Whether it's a bell that rings every time a purchase order comes in or a party following a great quarter, people find ways to acknowledge and rejoice in successes. Celebrations keep us going through the long haul.
But from a marketing perspective, you may not be looking far enough.
As your business grows, make an effort to acknowledge the achievements of your customers and subscribers, because ultimately their successes will contribute to your own.
Celebration as a Value Nurturing Strategy
Are you one of those businesses that only reach out to customers when you're selling something or expect a renewal? Then you're missing an opportunity to celebrate your customers' successes with your solution.
The more your customers achieve with your solution, the better it is for your business. When you take a moment to congratulate them, you acknowledge and reinforce your ongoing partnership.
Celebrating your customers' successes is one way to invest in your ongoing relationship. It's another approach to value nurturing – or the practice of increasing the customer's experience of value.
Celebrations, Big and Small
A celebration is a great reason to contact a loyal or continuing customer—someone who's not reporting problems and might otherwise be neglected.
You might send an email congratulating a customer on a recent achievement.
You can analyze usage data and extrapolate the success that customers as a whole are having with your solution. (Think of those Fitbit badges congratulating you on walking the length of Japan, for example.)
You might even build small celebrations into the solution itself. Anyone who has sent a marketing email with Mailchimp has experienced that virtual "high five" from the virtual chimp. While amusing, the animation also acknowledges that you've accomplished something important by sending an email with the software.
When customers experience success with your solution, applaud that success without claiming the glory.
For more value nurturing strategies, check out the second edition of Subscription Marketing: Strategies for Nurturing Value in a World of Churn.

No Fields Found.