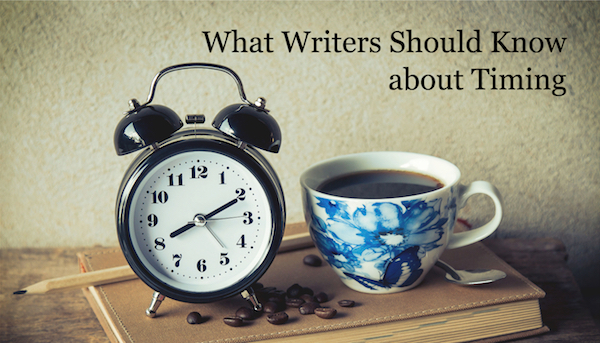 The Short Version
Daniel Pink's latest book, When: The Scientific Secrets to Perfect Timing, may help you be more productive as a writer.
This is yet another in a series of reviews of Books for Writers – books that are not, ostensibly, about writing, yet offer important insights into the practice or craft. 
The Longer Version
I always enjoy reading Daniel Pink's book, and his latest may be my favorite so far: When: The Scientific Secrets to Perfect Timing.
As is his habit, Daniel Pink turns extensive research into intelligible, enjoyable prose and actionable insights. He makes it look easy.
As a choral singer, I relish the insight into the joys of synchronizing with others. As a chocolate lover, I vow to embrace the advice about treating each piece of chocolate as my last.
But let's stay on-topic here – this review highlights a few insights that the book offers for writers about:
When to write
How to get through long projects
How to craft a satisfying ending
When to Write
One of the first thing that comes up in any discussion of writing process is timing. Successful authors tend to have their own preferred schedules, such as waking before dawn, or working through the night. Some have steady, office-like hours, working from 9 until 2, with a break for lunch, then reading in the afternoon.
(Read Sarah Stodola's book Process for a fascinating recap of famous authors' habits.)
If you adopt someone else's writing schedule, it may not work for you. Here's why:
Our body clocks are different. The person who can rise at 5am is clearly a different animal than the one who waits until 1am to start work.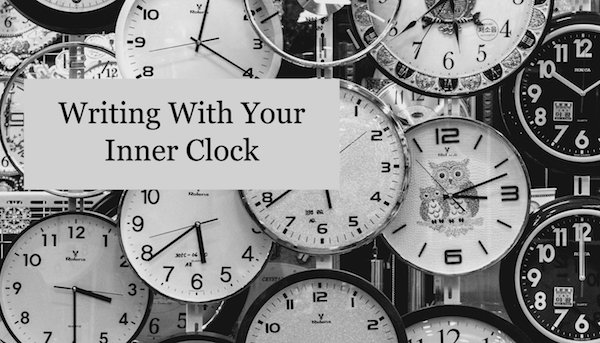 The lark and the owl metaphor turns out to be a real attribute of human biology.
Each of us has patterns (our chronotype) that influences our mental acuity, mood, and energy during the day. Pink writes, "Our cognitive abilities do not remain static over the course of a day. During the sixteen or so hours we're awake, they change-often in a regular, foreseeable manner."
For most of us (everyone except those die-hard owls), our best analytical thinking happens in the first part of the day, until about midday. But – and here's the interesting point – we may have more creative insight late in the day. (That rings true with my experience. The evenings often find me running into the office to jot down one more idea for the next day.)
Pay attention to your particular internal clock and personal experience and try to schedule your work accordingly.When you find yourself flagging, or working in suboptimal times of day, restorative breaks can make all the difference: a walk outside, a visit with someone, even a short nap.
Getting Through Long Projects
Beginnings and endings are critical, but we spend most of our lives in the places in between – the Long Middle. That's particularly true for those of us writing books.
We start off with an outline, proposal, and a sense of excitement. Near the end, as the day approaches to send the manuscript to the editor, we are energized. But many books languish somewhere in the middle – we cut corners, lose steam, and stop showing up every day. Other things take over.
The book surveys multiple studies about how we react to midpoints or push toward endings. For example, being a little behind at the halftime of a game may inspire better performance. A slight sense of panic can spur motivation.
What can writers take from this?
Create multiple interim goals, so you have many endpoints to pull you forward. Acknowledge the midpoints as they arrive. Master the middle and you can win the game.
Endings
Although I love a happy ending in general, Pink makes a strong case for the power of poignancy, adding bittersweet to the resolution, and focusing on insight rather than storybook success.
"The best endings don't leave us happy. Instead, they product something richer—a rush of unexpected insight, a fleeting moment of transcendence, the possibility that by discarding what we wanted we've gotten what we need."
And I'll leave you with his last comment about endings: "In the end, we seek meaning."
If mastering my timing can give my writing a boost, I'm all in. That's why When earns a place in my Books for Writers list.
Related Posts
Two Books to Build Your Writing Resilience: Grit and Known
The Shallows by Nicholas Carr
How We Learn by Benedict Carey