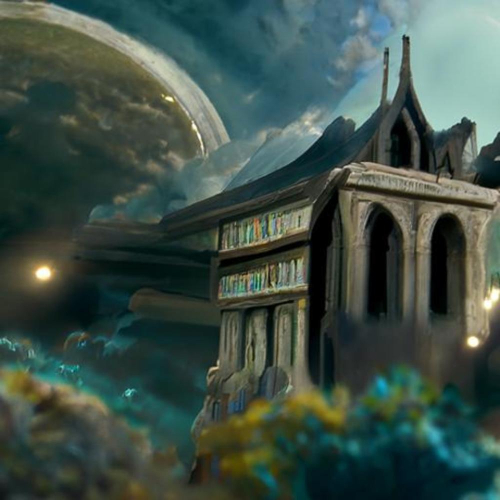 When I am about to publish a book, the voices of self-doubt whisper incessantly in my head. Have I done enough? Is it any good? Even with professional proofreading, have we found all of the glitches? Could I choose stronger verbs?
These thoughts can drive authors to distraction—even people like me that know intellectually to trust the process.
In the days before publishing Get the Word Out, similar thoughts and doubts swirled in my head. Then my library sent a notification that a book I'd requested months earlier was now available.
The book? The Gifts of Imperfection by Brene Brown.
It was precisely the book that I needed at that moment. Even the title gave me peace.
Receiving gifts from the celestial librarians
My rational mind doesn't believe in signs from the universe. But sometimes, I imagine that a celestial librarian sends me books, blog posts, and articles at the precise moment I need them.
These gifts arrive from many sources, beyond the actual library.
Off-hand recommendations by friends
A blog post or book review that rolls through my social media feeds
A review request from an author/publisher for a new book
Often, I simply pluck a book from my long-standing "to be read" stack, only to discover that it holds a key to my current situation. Had I read it several months earlier, it would not have resonated so deeply.
Time and again, the universe provides the books I need when I need them.
Does this ever happen to you? With which books? And what did you do with that book when you were done—keep it on your bookshelf? Pass it on to someone else?
If you want more support from the celestial librarians, here are a few ideas:
Make time to read—especially when life throws you curve balls.
Keep a large stack of unread books as fuel for the celestial librarians.
Stocking the celestial library for others
Here's a thought experiment for writers: Imagine a situation where someone desperately needs something that you are about to write.
What is that person's state of mind, and what is happening in their life? What are they worrying about?
Then imagine their experience the moment they find and read your book or blog post or article or poem.
What will they say? How will they feel? What will they do and how will it change them, even slightly?
Make a note of all of that. Then write.
Write the book that the celestial librarians will deliver for that person.
How does this change the experience of writing? Does it change anything stylistically? Does it get you out of your own head?
Go ahead, write something and give it to the celestial librarians to deliver.
Related content
The celestial librarian exercise is another lens on the concept of servant authorship. Learn more about that in these places:
Blog posts:
Servant Authorship: How serving the reader advances your writing
The servant authorship mindset: Why it matters
Video: My conversation with Joseph Jaffe
Book: Get the Word Out: Write a Book That Makes a Difference