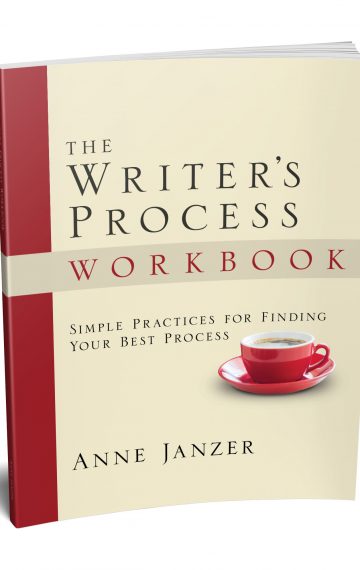 $14.95
Publisher:

Cuesta Park Consulting

Available in:

Paperback

ISBN:

978-1-952284-08-3
Buy it on Amazon
Buy it on BookShop
Buy the PDF from Cuesta Park Consulting
If you want to be a better writer, stop focusing on the words and take a good look at your process using this interactive workbook.
Writing isn't a talent, it's a process with many phases. You may be skilled at some parts and weaker at the others.
Whether you're working on a novel or writing on the job, make the most of your writing time by tuning your process to fit your unique attributes and strengths.
Based on the widely used book The Writer's Process, this workbook guides you through a deep dive into the inner game of writing, as it happens in your own head.
If you loved The Writer's Process, this workbook will help you internalize its practices with hands-on exercises, planning guides, and commitment sheets. However, the workbook also stands alone as a useful guide for writers at all stages, without the companion book.
Explore and refine your writing strengths
The Writer's Process Workbook is filled with simple exercises and self assessments for exploring your tendencies, as well as suggested practices that are easy to add to your writing life.
By the time you've finished the workbook, you'll know:
Whether you favor the Muse (creativity and inspiration) or the Scribe (discipline and analytical thought), and how that balance affects your work.
Incubation strategies for boosting your creativity
Tactics for getting the work done and finding the time to write
How to craft a process that leaves room for a state of flow
Working through this book is like getting personalized advice from a supportive and understanding writing coach. No matter where you are in your writing life, you'll find something to elevate your process or streamline your work.
Your most critical writing tool is your own brain. Spend some time with this workbook today and enjoy the benefits in all the writing you do.
For writing groups, classes, and teachers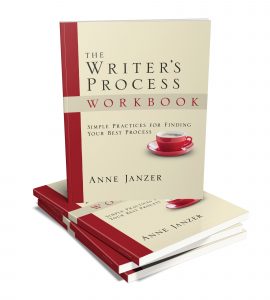 Discuss the workbook with your writer's group or share the exercises with your students.
Contact us for information on bulk purchase discounts.
Buy directly from the author (via Ingram) with this link: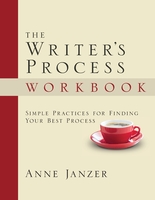 The Writer's Process Workbook
Janzer, Anne
---
What Others Are Saying
"The Writer's Process Workbook is an exceptional and essential companion for every writer's journey to success."
Chip Scanlan
Former writing program director, The Poynter Institute
Author, 33 Ways Not to Screw Up Your Journalism and Writers on Writing