Recent Book Reviews
Indie Reader review: The Write Way Around Creative Roadblocks
The Readers Favorite review: "This is one of the best books on writing that I have had the pleasure to read."
Podcasts and Interviews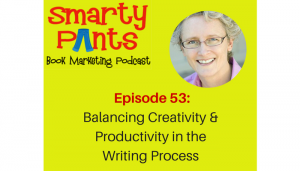 Smarty Pants Book Marketing Podcasts:
Improving your writing productivity: a podcast interview with Linda Popky on the Leverage to Market podcast.
The Brand Journalism Advantage podcast with Phoebe Chonghua
Roger C. Parker's Published and Profitable interview series, talking about the writing process
Business901 podcast, on understanding subscription marketing
Zuora's Subscribed podcast, talking about subscriptions and marketing
Helping Sells Radio, talking about the power of value nurturing
Marketing Book Podcast, talking about Subscription Marketing
Rightly Designed podcast: Is the subscription model right for your business?
Annie Jennings PR EliteWire podcast: A book coach breaks down the writing process.
Mindtouch webinar: How to Make Your Company Customer Obsessed
Blog Interviews
Like a podcast, only written – very retro.
Guest Posts
Not all of my writing ends up on this blog. Here are a few guest posts, podcasts, and interviews that might interest you.
Writing-related posts:
Marketing-related topics
Creating Your Customer Launch Plan on the Mindtouch Blog
On the Marketo blog:
On the Social Media Strategies Summit blog:
On Business2Community:
In the News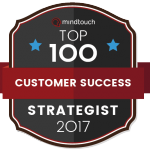 The ID Group blog: Making Email Subscription GDPR Heaven
Named a 2017 Top 100 Customer Success Strategist by MindTouch.
On CIO.com:  8 Ways to Effectively Communicate with Clients
On The Content Standard: 5 Things Ferris Bueller Can Teach Content Creators About Tracking Trends
---