Upcoming Events
May 16, 10am PT
How to Revise and Publish a New Edition of Your Book
Dial into this Nonfiction Authors Association teleseminar for a lively and informative discussion of the ins and outs of publishing a revised edition of your book. Learn more.
---
Past Events
February 10, 2018, 10am -4pm, Stanford Continuing Studies
How to Self-Publish a Book: New Paths for Entrepreneurial Writers
I'll be joining Holly Brady as she teaches this one-day workshop on publishing at Stanford University. I'll cover the marketing part of the indie publishing process.
Holly is a font of publishing wisdom, and the class typically sells out. Register on the Stanford Continuing Studies site.
October 4, 2017, Women In Consulting Workshop
From Idea to Publication: Crafting Your Nonfiction Book Plan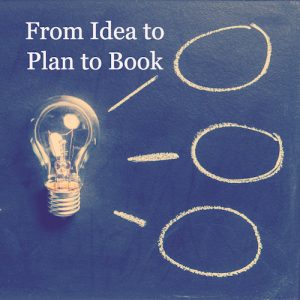 Want to demonstrate your expertise, establish thought leadership or share your thoughts with the world? Writing a book is one of the best ways to achieve these goals.
If you'd like to write a book but don't know how to make it happen, this workshop is for you. We'll talk through the entire process, from the idea to publication, including:
Finding and refining your book topic
Understanding your publication options: Traditional publishing, self-publishing, and the things in between
Creating your writing roadmap
Book marketing, or how life as an author begins before publication
You'll leave with everything you need to create your personal writing and publishing plan, including planning worksheets and checklists. You'll also get a copy of The Writer's Process, filled with advice to help you through the writing process itself.
Format: This is a half-day (four hour) workshop, with interactive discussions and exercises to clarify your strategy.
Details: Wednesday, October 5, 12:00-4:00
LinkedIn Building N, 479 N. Pastoria Ave.
Sunnyvale, CA
July 15, Stanford Continuing Education
How to Self-Publish a Book: New Paths for Entrepreneurial Writers
The wonderful Holly Brady leads this one-day workshop on independent publishing as part of the Stanford Continuing Education program. I'll join her to talk about book marketing for indie authors.
Find out more on the Stanford Continuing Education site.
Write Your Story, Heal Your Life Video Summit
Starting May 28, 2017
Are you interested in writing and publishing memoir or other stories from your life? Check out this free video series called Write Your Story, Heal Your Life, hosted by Alaura O'Dell.
I had the pleasure of participating, talking about the writing process. The series covers writing, publishing, and selling your book, and turning a book into a screenplay.
Watch the welcome video and sign up for the series here.
(Download the Write Your Story Invitation to read more about the series.)
---
May 17: Mindtouch Webinar
How To Make Your Company Customer-Obsessed
As experiences become increasingly digital and mobile, companies must holistically focus on the customer (until the point of obsession!) at every stage of the customer journey. This mentality applies to all departments but specifically calls to marketers, as they can no longer afford to turn a blind eye to what happens after the initial sale. Alongside other functions, Marketing needs to prioritize constantly delivering value and improving the customer relationship.
In this webinar, MindTouch CEO Aaron Fulkerson will interview Anne Janzer, author of Subscription Marketing: Strategies For Nurturing Customers In A World Of Churn, on:
How is the subscription model changing the role of marketing, especially in value-nurturing?
What can customer success and marketing teams learn from each other? And what's getting in the way?
How can companies embrace a customer focus at every level and function?
Register to watch the recording here.
---
San Jose Hubspot User Group
"What Happens When You Reverse Engineer Inbound Marketing and Start With Delight?"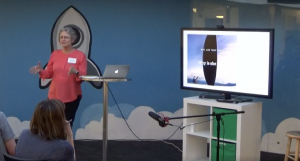 The fourth phase of the inbound methodology – Delight – is often the last thing to land on the marketing schedule. What would happen to your practices, and your revenues, if you reversed that course and started by focusing on Delight?
Wednesday May 3, 6:30-8:30
---
Mystery Thriller Week Facebook Live Session
As part of the broader Mystery Thriller Week (February 12-20), I'll be hosting a Facebook Live session. We'll talk about writing and mysteries, and perhaps the mysteries of writing.
Join me on Facebook!
---
Self-Publishing Your Book: New Paths for Entrepreneurial Writers
February 11, 2017, Stanford University
Holly Brady is leading this all-day workshop in the Stanford Continuing Education program. I'll join her to talk about book marketing. Learn more about the class or register here.
---
Nonfiction Authors Association Teleseminar: Write Your Next Book Faster
January 25, 2017, 10am PST, 1pm EST
Join this NFAA weekly teleseminar discussing productivity strategies for writers. It's free for all Nonfiction Authors Association Members
Not a member already? Find out more here.
---
Get More Writing Done in 2017:
Productivity Strategies for Writers
Tuesday, January 24, 2017, 7pm PST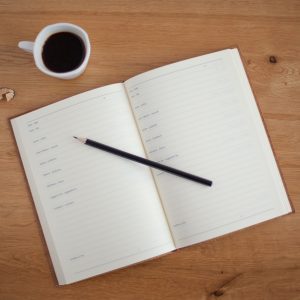 This year, I'll finally write that [fill in the blank.]
Based in the practices in the book The Writer's Process, this one-hour workshop looks at how to divide and conquer the writing process, bringing the right mental systems to each stage of the work. We'll discuss ways to increase your writing productivity, without sacrificing creativity.
You'll leave with better insight into your own writing processes and ideas for writing more fluidly and creatively.
Details: Tuesday, January 24, 2017, 7pm at the Mountain View Public Library, Mountain View, California
Find out more on the library site.
---
Book Publishing 1-2-3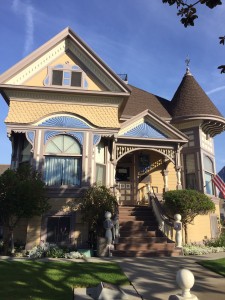 Packed with stories and practical advice, this fast-paced workshop is designed for both nonfiction and fiction writers who want to publish a book. We'll offer guidance for choosing your publishing path, connecting with agents and editors, promoting the book, and finding teammates and readers on your publishing journey.
Presented by Laurie Gibson, a professional editor who has worked with hundreds of authors and numerous publishing companies, and Anne Janzer, author of The Writer's Process: Getting Your Brain in Gear.
Details: Saturday, October 22nd, 10am, The Steinbeck House in Salinas, California. Admission is $20 at the workshop.
---