San Jose Hubspot User Group
"What Happens When You Reverse Engineer Inbound Marketing and Start With Delight?"
The fourth phase of the inbound methodology – Delight – is often the last thing to land on the marketing schedule. What would happen to your practices, and your revenues, if you reversed that course and started by focusing on Delight?
Wednesday May 3, 6:30-8:30
ServiceRocket, Palo Alto
---
Speaking and Workshops
Contact me if you're interested in setting up a talk or workshop for your company or writer's group.
Speaking and workshop subjects include:
Book marketing for authors
Marketing for subscription-based businesses
Optimizing your writing productivity
Writing in the workplace
---
Past Events
Mystery Thriller Week Facebook Live Session
February 15, 2017 at 4pm Pacific: Mystery Thriller Week
As part of the broader Mystery Thriller Week (February 12-20), I'll be hosting a Facebook Live session. We'll talk about writing and mysteries, and perhaps the mysteries of writing.
Join me on Facebook!
---
Self-Publishing Your Book: New Paths for Entrepreneurial Writers
February 11, 2017, Stanford University
Holly Brady is leading this all-day workshop in the Stanford Continuing Education program. I'll join her to talk about book marketing. Learn more about the class or register here.
---
Nonfiction Authors Association Teleseminar: Write Your Next Book Faster
January 25, 2017, 10am PST, 1pm EST
Join this NFAA weekly teleseminar discussing productivity strategies for writers. It's free for all Nonfiction Authors Association Members
Not a member already? Find out more here.
---
Get More Writing Done in 2017:
Productivity Strategies for Writers
Tuesday, January 24, 2017, 7pm PST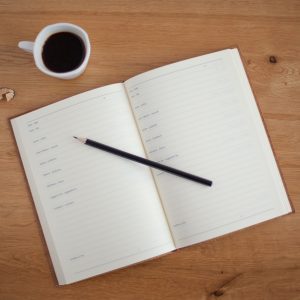 This year, I'll finally write that [fill in the blank.]
Based in the practices in the book The Writer's Process, this one-hour workshop looks at how to divide and conquer the writing process, bringing the right mental systems to each stage of the work. We'll discuss ways to increase your writing productivity, without sacrificing creativity.
You'll leave with better insight into your own writing processes and ideas for writing more fluidly and creatively.
Details: Tuesday, January 24, 2017, 7pm at the Mountain View Public Library, Mountain View, California
Find out more on the library site.
---
October 22, 2016 – Book Publishing 1-2-3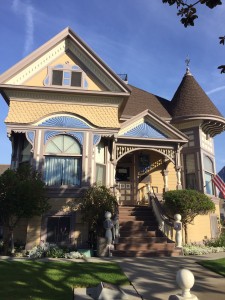 Packed with stories and practical advice, this fast-paced workshop is designed for both nonfiction and fiction writers who want to publish a book. We'll offer guidance for choosing your publishing path, connecting with agents and editors, promoting the book, and finding teammates and readers on your publishing journey.
Presented by Laurie Gibson, a professional editor who has worked with hundreds of authors and numerous publishing companies, and Anne Janzer, author of The Writer's Process: Getting Your Brain in Gear.
Details: Saturday, October 22nd, 10am, The Steinbeck House in Salinas, California. Admission is $20 at the workshop.
---