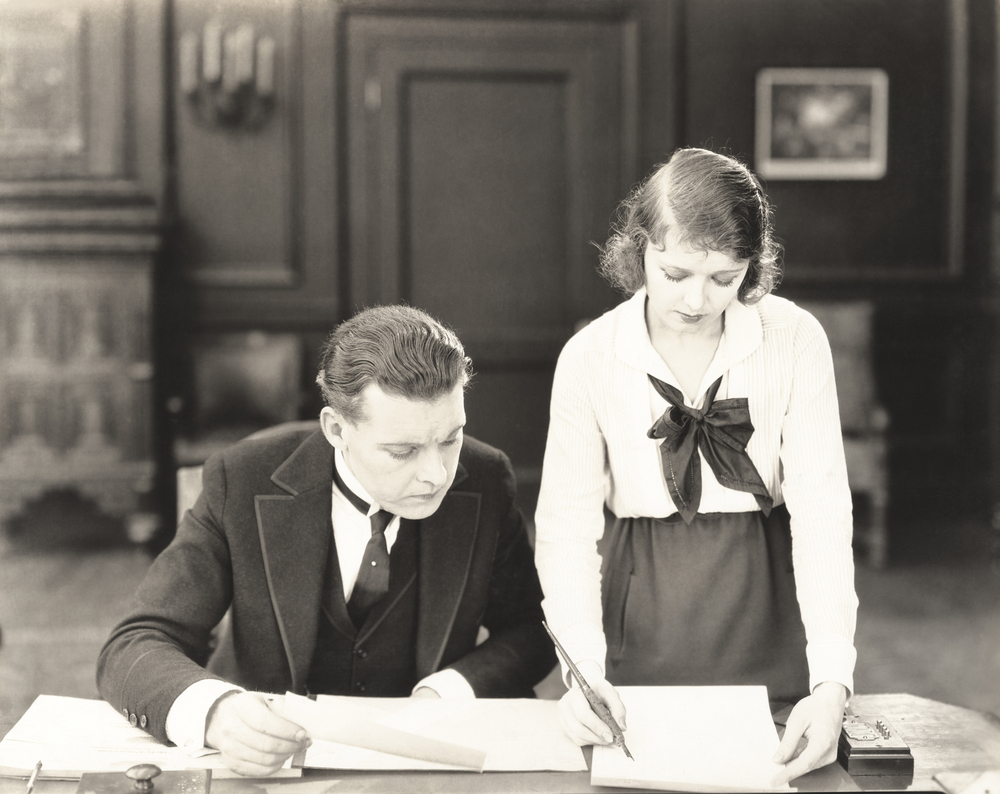 "Where's the paper towel holder? Did we find a place for it?"
I peered dubiously into the over-packed car. Steve and I were taking the final load of random things from the house we were vacating. I thought we were ready to leave.
"I haven't seen it," he said.
Back in the house, there it was, sitting on the otherwise empty kitchen counter. Loaded with a fresh roll of paper towels.
I had walked right past it thinking, "Yup, the kitchen is empty." My brain simply didn't register it.
Our brains are too helpful.
They fill in what we expect to see, even if it's not there. And sometimes they look right past things that we have already determined belong, even if they don't.
This, my friend, is why we need editors.
A professional copyeditor sees what's really on the page, not what we think should be there. They fill in our blind spots.
Critical projects need critical eyes
People sometimes ask me if they really need copyediting for their manuscript. "You've looked at it and it's pretty clean, right?"
Sure, but I walk right past paper towels holders, much less incorrect homophones (words that sounds the same as the one you want to use).
I'm not a copyeditor.
For important works like books (and legal documents), professional editing isn't a luxury—it's essential.
Missing or misplaced words or commas can have major ramifications. (See this article from the National Law Review on patents lost to punctuation.)
As writers, we know what we're trying to say in our writing, and the tone we think we're projecting. So, it's difficult for us to see what's actually on the page.
We need editors—real professionals—to protect our readers, and ourselves.
Editors come in different forms.
Developmental editors examine a manuscript's overall structure. In fiction, they'll assess plot and continuity. For nonfiction, they might consider fit to market, organization, expression of authority, and balance of research.
Line editors identify issues with the readability and flow of the sentences and paragraphs. They reduce the cognitive load for the reader.
Copyeditors look for grammar, usage, stylistic conventions, spelling issues, and more.
Proofreaders give the last look after copyediting when the piece (like a book) is in its final layout, and will spot not only grammar and usage but issues with headings and cross-references.
These are fundamentally distinct skill sets. I can do developmental and line editing for nonfiction works, but copyediting? Proofreading? Nope.
What about using software, you ask?
Software only gets you partway there
I'm a huge fan of using software to check my work before hitting Publish or Send. Grammar and spelling checkers are always active as I write. In Word, I summon WordRake to examine my writing for clarity. In other online environments, ProWriting Aid checks blog posts before I publish them.
But software cannot catch everything, such as using the right word in the wrong situation.
Nor can it detect ambiguities in tone that might disturb readers.
Despite advances in Artificial Intelligence, we need human editors.
Get the most from your editing investment
You might not need a developmental or line editor, but we all need copyediting and proofreading.
You probably don't have the time or money to hire editors for everything you write. Some projects don't merit that level of care. For blog posts or crucial emails, you might combine judicious use of editing software with letting the work sit or reading it aloud.
But I always recommend hiring a professional copyeditor and/or proofreader for your most important work—such as a book.
Here's how you can get the most from that relationship, personally and economically.
Submit the cleanest copy possible to the editor
Polish and perfect the draft, removing as many errors as you can find before sending the manuscript to the copyeditor. Why? Two reasons:
If your editor charges by the hour, you can save money by sending a clean copy. They won't have to spend as much time fixing the obvious problems that you could have caught with software.
When they're not overwhelmed with easy fixes, editors can catch harder-to-detect issues, like repetitive sentence patterns or over-use of specific words.
Learn from your feedback
Make a note of what the editor marks. Do the same kinds of comments repeat?
Professional editorial feedback is like a personalized lesson in writing craft.
Take advantage of it. Note your personal trends and try to correct them going forward. Search for them in future drafts.
For example, many people routinely confuse words: principle for principal, or its for it's. We all have these weak spots. Learning yours can save you headaches in the future.
Need help with those issues? My friend Sarah Townsend has a new book: The Little Book of Confusables: Simple Spelling and Usage Tips to Help Smart People Avoid Stupid Mistakes. Get a copy and earmark your own confusables.
Related reading