If you want to write well, start by writing simply and clearly.
Simplicity in writing is a gift for the reader. By expressing ourselves clearly and simply, we make the world better, one email, memo, report, or explanation at a time.
A Free Business Writing Webinar
My friend Erin Lebacqz and I teamed up with WordRake to make a series of business writing webinars freely available to everyone.
The Simplicity Series is now available!
Part 1 covers the "why" behind simplifying your writing—in which I describe reading as an arcade game!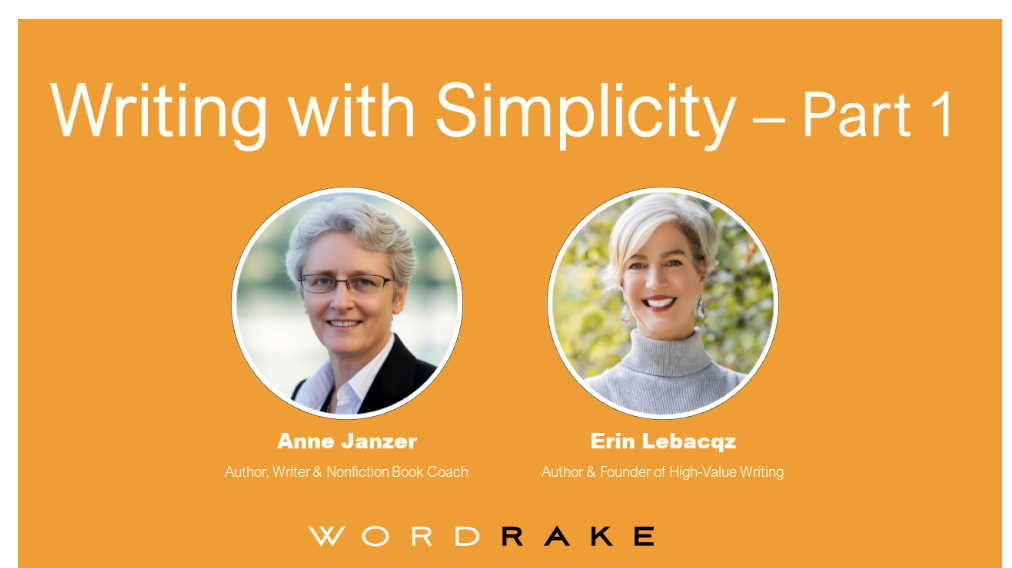 Part 2 includes simple practices to incorporate in your writing process.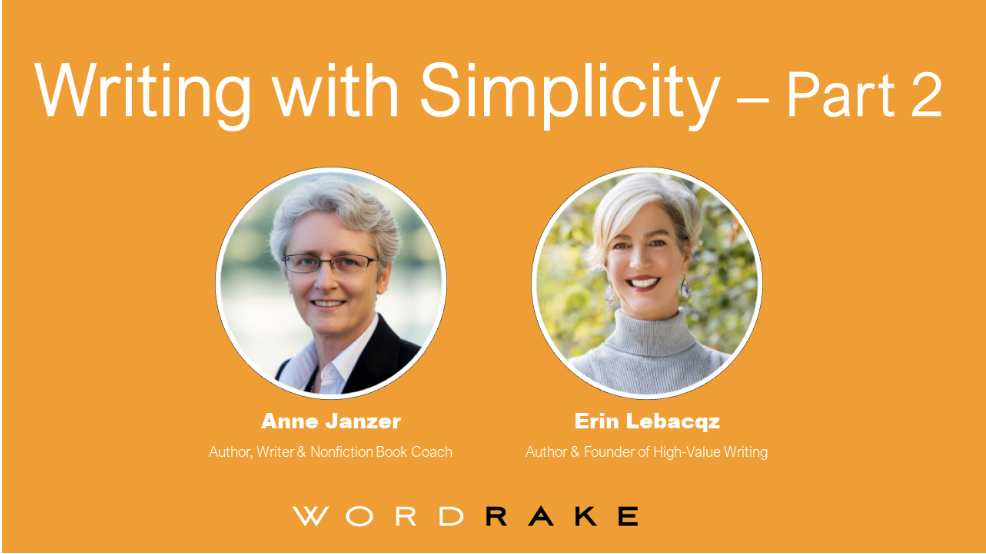 Did I mention that it's entirely free?
Watch it and see what you take from it.
And if you have a team at work, share it with them. Everyone wins!