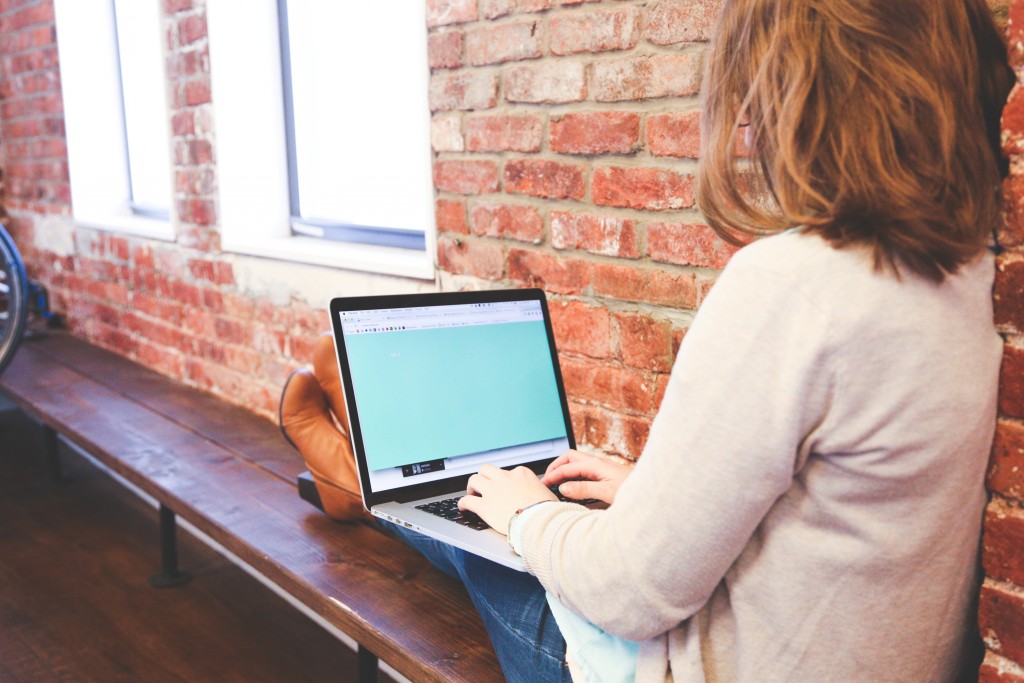 Every Sunday afternoon, a product marketing manager I know sits down at home to write the blog posts and other written projects that she couldn't complete the previous week. She steals time from her weekend because she isn't able to get compose blog posts or articles during the week, in the office.
She told me this while we were seated at a conference table in the company's headquarters, in a giant, open space filled with tables and desks, exposed brick walls, and a California-industrial chic vibe (if that's a thing). It's a typical Silicon Valley startup environment, throwing everyone together in a giant space.
Near our conference table, people sat at desks trying to work. Some spoke on phones. Others walked past as they went to or from the front door. The space wasn't particularly noisy, but I worried about keeping my voice down in our meeting. (I am blessed with a loud laugh.)
The open floorplan office can be the productive writer's worst enemy.
Writers in the Open Floorplan Workplace
How did we get to the point this point, where being "in the office" means sharing giant rooms with coworkers?
Collaboration doesn't result from simply pushing people closer together all day long. For writers (and coders) who need periods of uninterrupted focus, the open floorplan can be disruptive, damaging to both happiness and productivity.
David Burkus has written about this brilliantly in his new book Under New Management. He dedicates an entire chapter to the problems of the open office, citing research about its negative effects on employee engagement and productivity.
Although companies choose open offices to encourage collaboration and reduce costs, the downsides may outweigh the benefits. Writes Burkus:
The open floor plan is also damaging to employees' productivity, attention span, satisfaction, and creative thinking because it creates more interruptions, heightens stress, and makes employees less able to concentrate."
The open office so popular in startups imposes costs that don't appear on the balance sheet.
Advocating for the Writer in the Workplace
What we don't understand about our writing processes can hurt us.
Certain phases of the writing process require focused attention: drafting, revising, and researching.
Some people find that the buzz of conversation or background music helps them focus. Some can shut out the outside world easily. Others – maybe most of us – cannot easily turn off the interruptions of people or conversation surrounding us.
For example, the Sunday-writing product marketer needs quiet to summon focused attention for drafting. That's how her brain works. So she divides the work of writing, saving the drafting phases for her quiet Sundays at home.
She's getting her work done, but at the cost of her personal weekend time, when she might otherwise be recharging and resting.
Worse, she feels that the situation is her fault, because her manager is able to focus in the office. She considers herself to be less productive in her job.
I'd suggest that her manager, who can write productively amidst the din, is an outlier. Many writers can research or revise work in a bustling environment, but when it comes to the moment of writing, most need some degree of solitude.
Writers should understand their needs at each phase of the process, and try to find the work environments that match them.
Perhaps with a firm understanding of her writing process, this marketer could negotiate a certain of uninterrupted, quiet time each week to produce the desired number of blog posts or articles. Maybe the company could provide access to a conference room during specific times of the day, or she could work from home on a fixed schedule.
If writing is part of the job description, then the work environment needs to support the act of writing, in all of its phases.
---
Read The Writer's Process for my own take on dividing the steps of the writing process.
Download the Writing Recipe from The Writer's Process.