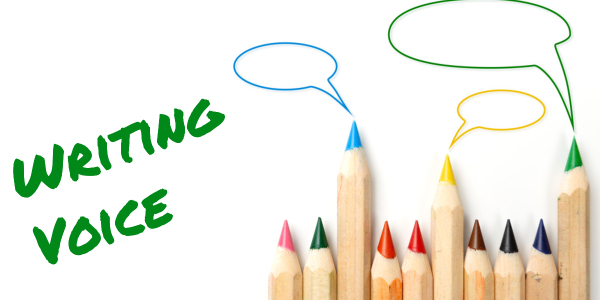 I never thought much about my writing voice until I started freelancing as a marketer in the tech industry. I spent years slipping in and out of distinct brand personas and ghost-writing for executives. This work taught me how to shape-shift my voice. Unexpectedly, I discovered it was fun.
Your writing voice is the way your words summon the impression of a human being. Readers sense someone behind nearly everything they encounter.
When we read fiction, we sense characters. We listen in our heads to a poetic voice when reading poems. We hear the sender of text messages. Even when reading marketing copy or interactive with chat bots, we cannot help creating a personality in our heads.
All writing implies a voice behind it.
How do you feel about your voice?
When I ask people about their writing voice, responses fall into three camps:
Authentic, steady writers
Intentional shifters
Instinctive adapters
The difference lies in their approach.
Authentic writers
People who don't identify as writers also don't think much about voice. When asked, they report writing exactly as they think or speak. (Or, they try to.)
If you know someone like this, you can practically hear them in their words. Even so, these writers may need to clear verbal clutter to make space for their voices. Writing is an imperfect stand-in for thought and speech.
Voice shifters
On the opposite end of the spectrum, some people carefully control how they appear in print.
For ghostwriters and marketers, changing voice is a professional asset. Fiction writers bring their characters to life by writing in their voices.
Other people seem to do it for fun. Ask authors of fan fiction or people who write parodies of well-known authors and works. Writing in a different voice can be freeing.
Instinctive adapters
Most of us shift our writing voice automatically, based on audience and format.
We might have a default voice for professional writing, another for personal emails to friends and family, and a third for that novel we're working on. The voice emerges from the way we approach the work.
Where do you fall on this spectrum?
How do you feel about your writing voice? Do you even think about it?
Paying attention pays off. If you're clear about the voice you intend, you're less likely to undercut it. With practice, you may discover the joy of shifting your voice.
I'm gathering research on how writers feel about their voice. You can help me research this overlooked writing topic.
Take this quick survey (6 questions) about how you feel about your writing voice.
I will share the results in this blog and send them if you request them.
Why voice matters, especially now
If you're not overwhelmed with news of ChatGPT yet, then you're doing an excellent job of staying off social media and blogs—congrats!
The writing community is bubbling with both excitement and anxiety about the capabilities of artificial intelligence to write for us. AI does a fairly good job of writing low-level, humdrum content that powers the world.
In a world of AI-based writing, human voice becomes a premium. There's never been a better time to understand and fine tune the voice you're projecting in your writing, because it sets you apart from the bots.
Related Content