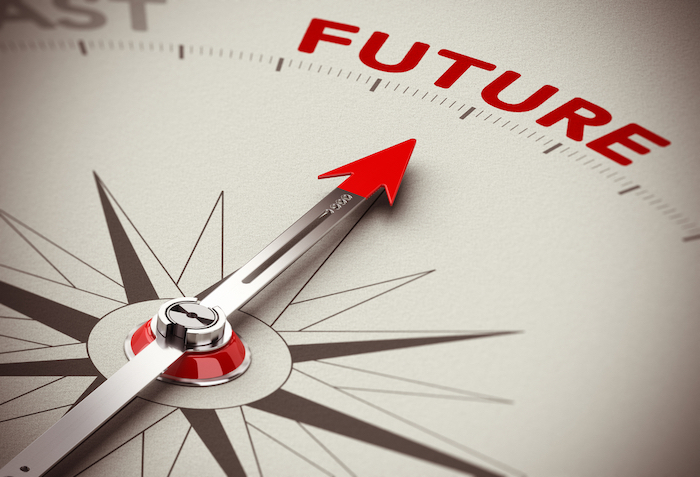 An Interview with Trista Harris
Trista Harris is a philanthropic futurist and author of Future Good. In her role as president of the Future Good consultancy, she helps nonprofit leaders envision and build a better future in their work.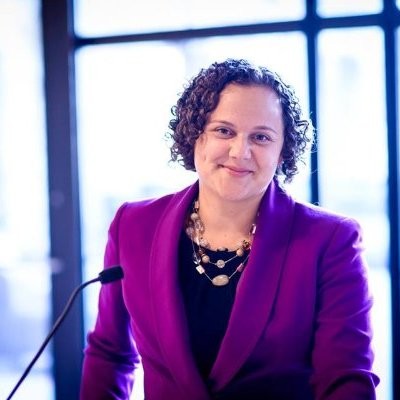 Futurism, as Trista defines it in her book, is the practice of recognizing trends and anticipating what might come next, so we can harness those trends. The discipline and practices of futurism are most commonly found in big business and the military. As Trista says, "It's normally used to figure out what color shoes you're going to want to buy next year or what country's going to hate us next."
Trista's unique contribution is acting as a bridge between the futurists and philanthropic organizations. The practices of futurism apply to individuals as well. Trista says, "I've found time after time that those same tools are so useful on the personal side as you're considering what the challenges are that you might face in the future, and what the opportunities are."
Although I intended to talk with her about how she built her platform, the conversation wandered into the broader topic that seems relevant right now: How do we use a vision of the future to guide us in the current pandemic?
Here are a few pieces of advice pulled from our conversation.
Create a vision of the future
A clear vision of a positive future gives you something to work toward. That's more important than ever when the present is so uncertain. In her work with individuals and organizations alike, Trista is finding that those people with a positive vision bounce back more easily from setbacks like the current Coronavirus hiatus.
Having a future vision also broadens your perspective from the current troubles, enough that you might spot the opportunities in what might otherwise be a dark situation. She asks her clients to consider: "How do I leverage this moment to create the most good?"
Try scenario planning
Predicting the future is a nearly impossible task—the world is simply too complex, with many unseen forces at play. That lack of certainty can paralyze us.
We can, however, plan for a fixed number of likely scenarios. You don't have to know which one will be true; the task is to think through alternate paths. As events unfold, a few of the scenarios will fall off the radar, and others may emerge. (Remember when we thought the virus could stay isolated in one or two countries, or that a shut-down might end early April?)
Scenario planning brings the uncertainty of the future into a more manageable scale, "Instead of a million possible futures, identify four possible futures and what you would do in each. As it gets clearer, you do those things. Often, I find that there are similar strategies that exist in each of those scenarios, and you need to start doing those things."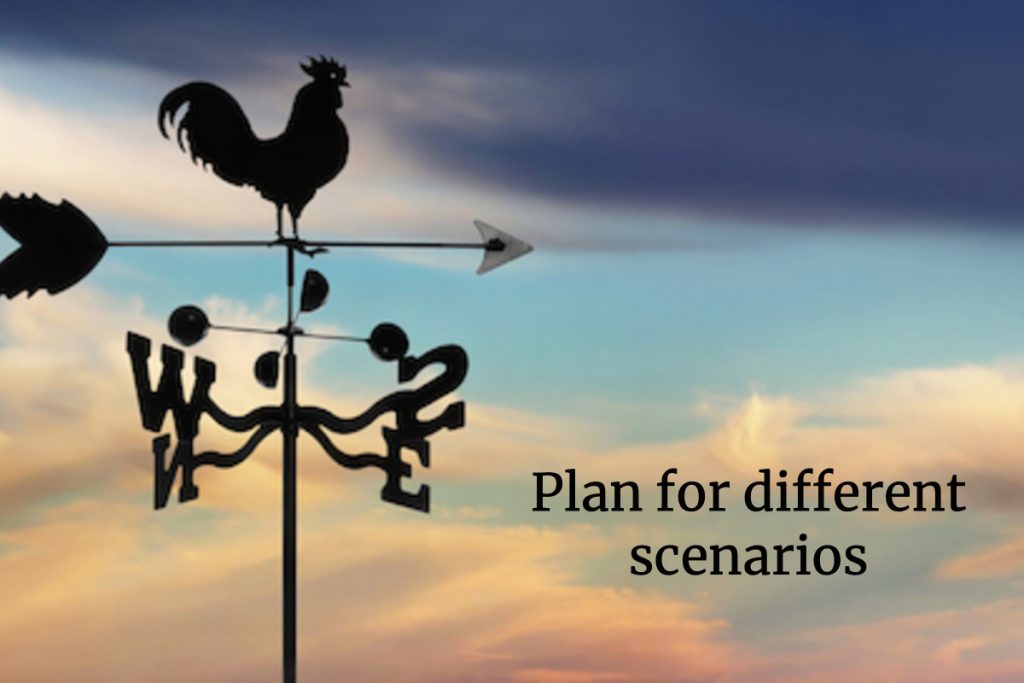 Planning also becomes a rational exercise, rather than an emotional reaction to things happening outside your control.
Tune your scenario planning skills now, in a time of crisis, because we're all going to need them going forward. Which leads me to the final bit of advice:
Imagine your legacy
To set your sights further on the future, think about the legacy you want to leave.
Trista uses the Lottery Imagination exercise with clients: What would life be like if you won the lottery? After you've done the obvious first things, what happens next? She asks, "How would you fill your time and how would you live out your purpose if you didn't have these outside constraints? That can give you a vision of the work you're doing now. It can give you clarity about what that platform is that you're trying to build."
You don't need that lottery ticket to start building the human connections to make your vision possible.
Listen to (or read the transcript of) our interview here.
Find more