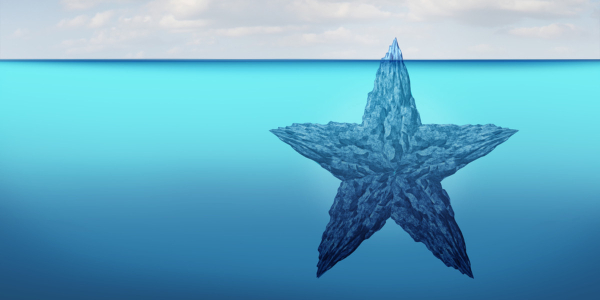 "You sure could kick high!"
That comment from my friend Freddie transported me back decades to the summer we first met at a music camp in Michigan. I'd forgotten all about my kicking ability (which I have since lost).
I showed up at that camp outclassed by everyone around me. My voice was still young. As an actress, I was better at memorizing lines than performing.
And despite years of ballet lessons and constant stretching in hopes of a perfect "turnout," I was just meh at dancing. A ballerina? No.
When I arrived at camp that first summer and auditioned for the Gilbert and Sullivan operetta, I landed a spot in the women's chorus for Ruddigore. There were scores of us. Our choreography was more marching band than dance. Most of the girls already knew each other, and I was just another face in a sea of choristers.
When they held auditions for featured dancers, I thought, "Why not?"
Lucky for me, they weren't looking for finesse and grace. The show took place in a large, semi-outdoor auditorium. You know what shows up well in a huge auditorium? High kicks.
While I had been trying to learn the skills of ballet, I had unwittingly developed the ability to kick my heels over my head.
Bingo! I earned a "featured dancer" role, with a moment of glory that ended with leaping into a lead's arms. Better yet, I formed friendships that continued the next few summers.
All that effort I put into trying to achieve a perfect turnout was misguided—and possibly damaging. I was chasing skills useful only in the world of ballet, which was not where I would land.
But being limber enough to kick my legs over my head improved my life in a meaningful way for a few golden summers.
It's hard to know which skills and abilities you cultivate will have a meaningful impact.
Maybe your important skill isn't the one everyone else is chasing.
What's your undervalued writing ability?
It's easy to read the authors we love and notice only our own deficiencies. I do that all the time.
But maybe you have the equivalent of that high kick in your writing toolbox.
What's your overlooked ability, and how can you make the most of it?
Are you a whiz with a witty turn of phrase? Consider adding humor to your distinct voice or try your hand at copywriting.
Do you explain things well, with clarity and precision? That's a rare skill—the world needs more people like you. Journalism, business writing, education, and other fields value your abilities.
Do you write quickly? Embrace social media, blogging, or copywriting.
Beware of wishing you had had more of someone else's abilities. Develop new skills, but don't overlook the ones you already have.