Are You a Sprinter or a Marathoner?
Every year, hundreds of thousands of people try their hands at writing 50,000 words of a novel in the month of November, as part of NaNoWriMo (National Novel Writing Month).
The success and popularity of NaNoWriMo is a testament to the power of the writing sprint. You can accomplish a great deal when you focus on a single writing task and work to a major deadline.
But how do you translate this success into a sustained writing life? A former NaNoWriMo participant, Amber, sent me this email:
I wrote 50,000 words for NaNoWriMo in 19 days, but I was toast for a week after I finished. I want to finish my next first draft and I know that a steady pace is key, but I have a problem being consistent. As much fun as those fits of inspiration are, the rest of the world falls away when I get to writing like that and some of my other priorities get left by the wayside.
How do I utilize that inspiration to make progress on my drafts without neglecting the rest of my responsibilities? And how do I consistently update even when I feel tapped out?
Amber makes a great point: We cannot live by sprints alone. If you want to be a writer and also remain sane or maintain a day job, you need a different approach. The demands of everyday life can drain our enthusiasm for the big writing project.
May I suggest something that works for me?
Writing as Interval Training
In exercise, interval training is the practice of doing short bursts of heavy work, alternated with longer periods of steady exertion. You might jog for two minutes and run for one, for example. Apparently, it's a great way to maintain fitness: you push yourself, but not to exhaustion.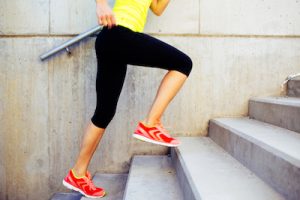 In writing, I'm a firm believer in daily practice, and a steady pace. But as a nonfiction writer, I'm not always working on a book manuscript. Often I'm researching, or incubating ideas, or blogging. I'll continue at a steady pace through outlining and early drafting.
At some point, I need to commit to intense work to finish a complete draft. I sprint.
My writing life looks like a kind of interval training: months of steady work and research, then a month-long sprint completing the first draft. Steady work, then immersion, then steady work again.
What would interval writing look like for you?
If you're struggling to find your writing pace, consider using intervals.
For example, commit to a short session on your draft every day, say 30-45 minutes, six days a week. This keeps your mind working on the book, but also lets you lead a normal life.
Then schedule concentrated bursts to make serious progress. Take one afternoon a week or weekend a month to do nothing but write. Maybe, like me, you'll have longer sprint intervals, more widely spaced.
The interval approach gives you the best of both worlds:
The steady feeding of the Muse through daily practice
The motivation and progress that comes from an imminent deadline
Have a Writing Challenge of Your Own?
This blog post originated from a writing challenge that a subscriber sent me. (Thanks, Amber!)  Have a writing challenge of your own? Send it to me by email, in the comments, or using the Contact form.