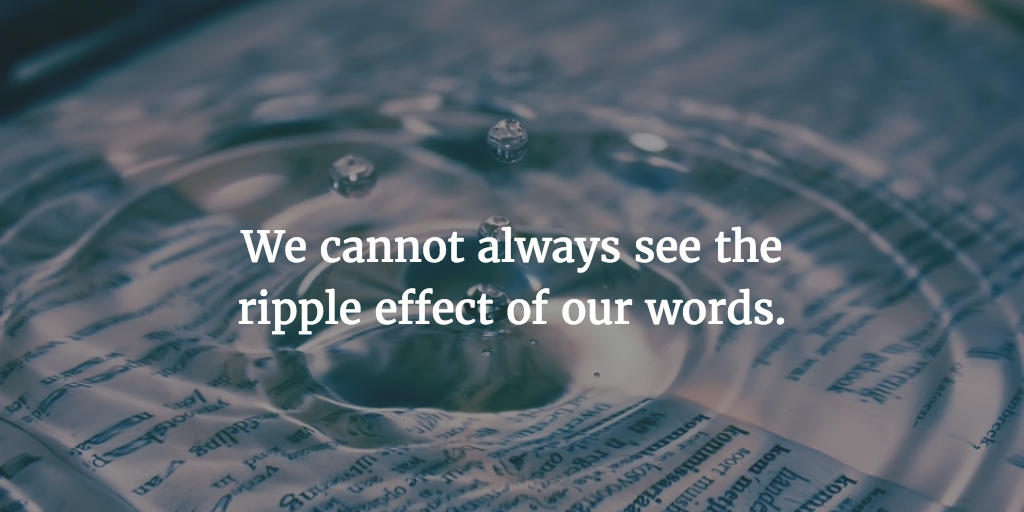 "What you see is all there is."
That is how Daniel Kahneman describes the "availability heuristic." Put simply, if we cannot think of a recent example of something, we discount its probability. If it doesn't come easily to mind, it probably doesn't happen.
With writing, sometimes what you see is nothing. Silence can dissuade us from continuing to write, honing the craft and building an audience.
Confronted with silence, we may assume that our writing has no effect at all. We look at the metrics (sales numbers, downloads, shares) and get discouraged. Without feedback, we assume that our thoughts and ideas are disappearing into the tidal flood of global information. That may well be true. Or not.
We cannot always see the impact our words have on others.
Unseen Effects vs. Metrics
Because we cannot follow our works into the world, we look to numbers and metrics to tell us what is happening. These metrics include:
Likes
Shares
Comments
Books purchased
Reviews posted
Likes and shares are great, but you and I both know that people sometimes share things that they do not actually read. Perhaps you have simply written a particularly share-worthy headline.
While you should track metrics, remember:
Metrics are the side effects of human actions. They should not be our goals.
Much that happens in the world does not appear in trackable data. People feel differently after reading what you have written. They may tell others about it, or share your work in person or through an email attachment. Perhaps they take an action "in real life" rather than in Facebook. We cannot see those actions.
When someone actually reaches out and tells you that about the impact of your words or actions, or  quotes a line from what you have written, it is startling, in a wonderful way.
Small Ripples
That post you share today might make an impact, perhaps not on thousands or hundreds of people, but on one or two. With those words, you have may have helped one person, shifted one perspective, changed one day.
That person might take action, shift another person's perspective. You cannot know the effects of your words.
I've written before about your resonant audience. Your words won't apply to everyone, but they will resonate with some. Perhaps those individuals will know how to reach others, who will reach others.
Sometimes we can see the ripples of our ideas, in an email from a stranger or a comment from a friend.
A stranger messaged me on Facebook recently, telling me that The Writer's Process sits on her desk, marked and highlighted, and has helped her as she sets forth on her own book. The day I got that message was a very good day.
Do not be fooled by silence into thinking that your words do not matter.
Make the Unseen Visible
Last week's post described writing a book as taking a leap of faith. There are many opportunities to look down, bail out, fall, and fail. The same is true for any sustained writing effort, like ongoing blogging.
That slow-motion leap of faith is sustained when we see the effects of our actions.
Have you ever reached out and told someone that their words have made an impact?
If you're like me, you don't do this as much as you could. I write and speak about authors that have been influential to me, but rarely write directly to those authors. (Daniel Kahneman, if you're reading this, thank you for Thinking Fast and Slow.)
I'm making a conscious effort to change that, and to let people know when their words have moved me. I might leave a book review, respond to an email, or send a comment on Twitter. It doesn't take a great deal of time, and it may feed the faith of the person doing the writing.
Your words and actions matter. Keep showing up.
---
Related posts:
Writing for Resonance: on finding your resonant audience
A Three Step Plan for Writing Your Book: about the leap of faith
Staying Silent or Finding Your Voice: writing about what matters