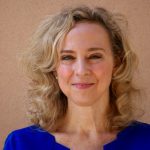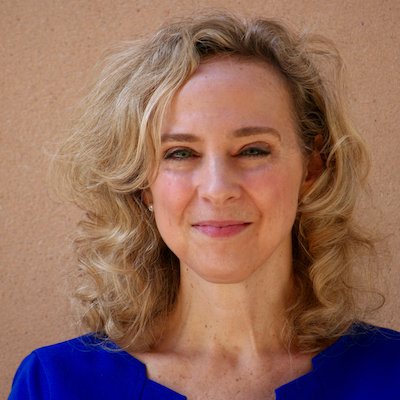 An Interview with Robbie Baxter
I first met Robbie Kellman Baxter in 2015, when her book The Membership Economy had just been published. We met at a conference when she delivered a keynote talk on membership. As I had just published Subscription Marketing, we formed an immediate kinship over our commitment to encouraging businesses to take a long-term perspective of their customer relationships.
The Membership Economy had a major impact on businesses adopting subscription and membership models. It also cemented Robbie's position as an expert in this field.
Her latest book, The Forever Transaction, is released this week. If you're in a business built on relationships (and most businesses should be), I strongly encourage you to spend part of your "staying home" time reading this book and sharing its ideas with your colleagues.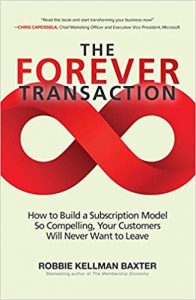 Robbie generously agreed to chat with me about the book, her writing process, and how she came to be an expert in subscriptions. Listen to the entire interview here.
Here are a few highlights of that conversation that tell the story of how her latest book, The Forever Transaction, came to be.
Her background in membership and subscriptions
I'm always fascinated with how the experts in an area earn their place. Like many of the authors and experts I've encountered, Robbie's answer to that question is nuanced. She chose her area of expertise, but it also chose her.
When she started her consulting career, Robbie wanted to own an area of expertise that was both unique and identifiable. One of her early clients, in 2001, was Netflix. She says, "I fell in love with their business model. I thought to myself, this is something that's really interesting, that nobody else seems to be looking at in a disciplined or thoughtful way. Maybe this is my thing."
At the same time, people started calling her because they learned that she had worked with Netflix and wanted to get some of that magic in their own businesses. So the market confirmed the strength of the subject area.
As she worked with clients, she analyzed the overarching principle, exploring how they applied in different settings. She says, "I was learning things that allowed me to come into a new client and predict what their problems and challenges were, and have useful ideas to help them based on my frameworks."
The story behind The Membership Economy
As her research and expertise grew, people told Robbie to write a book to support her consulting practice. So, with her characteristic diligence, she researched the process, dove into the project, and landed a book deal with McGraw-Hill.
The resulting book was much for than a one-pound business card for her consulting practice. She had a message to share with the world, and the book did so effectively.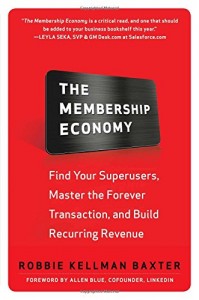 She tells me, "I wrote The Membership Economy because people didn't get what I was saying. I would say, 'You should really consider subscription pricing, you should consider a membership model. It can work for you to smooth out cash flow, improve your valuation on the public markets, be more attractive for acquisition, learn more about your customer behavior, and better predict what products they're going to need in the future, if you take this long-term mindset.' CEO after CEO would say, "Well, Robbie, it's not really relevant for my business….'"
Her key message was an important one: your success doesn't depend on the pricing model. It's all about having the mindset of treating customers as members. According to Robbie, membership "is a metaphor for helping organizations focus on the long term, which justifies the subscription process."
Membership is a metaphor for helping organizations focus on the long term."
She shared this message at a pivotal moment—in 2015, when subscriptions were just starting to transform many industries. Delivering the right book at the right moment in time changed her career. She says, "It's changed the kind of work I do, it's changed my reputation, it's changed how I get work, it's changed how I spend my days."
Why she wrote The Forever Transaction, her latest book
With the experience of the first book behind her, Robbie knew she would write another one. "Writing a book taught me a lot about how I think and how I come up with ideas. I learned that writing a book forces me to take everything I've done and make frameworks and distinctions and rules that can be helpful on an ongoing basis. Having learned that, I knew I would probably write another book."
Today, in 2020, you don't have to convince companies to consider a subscription model. Most understand the potential. But in the years since her first book was published, many non-profits and companies have turned to Robbie to help them in their struggles. "Wherever they are in the subscription maturity, there's a special set of challenges that are different from business-as-usual transactional business challenges."
And so began the next book. She says, "I wrote The Forever Transaction to help companies that were struggling. I wanted to share what I'd learned in the trenches, working with dozens if not hundreds of subscription companies. This book is more about the how than the why."
Having seen the book as it came into being, I can testify to its success. The Forever Transaction is filled with practical advice for doing the hard work of transforming a business, delivered with clarity and engaging storytelling.
You might think that launching a book into this pandemic is tough timing. Obviously, the many in-person events scheduled for the book launch have been canceled.
But in many ways, this is exactly the moment that non-profits and corporations alike need the advice in this book. Because the most resilient organizations are those with strong relationships with their customers—the ones that treat their customers as members.
---
To learn what keeps authors like Robbie up at night or to hear our thoughts on what constitutes a good business book, listen to or read the rest of the interview here.
Find The Forever Transaction on Amazon. Or, support your indie bookstore and order from BookShop.

No Fields Found.