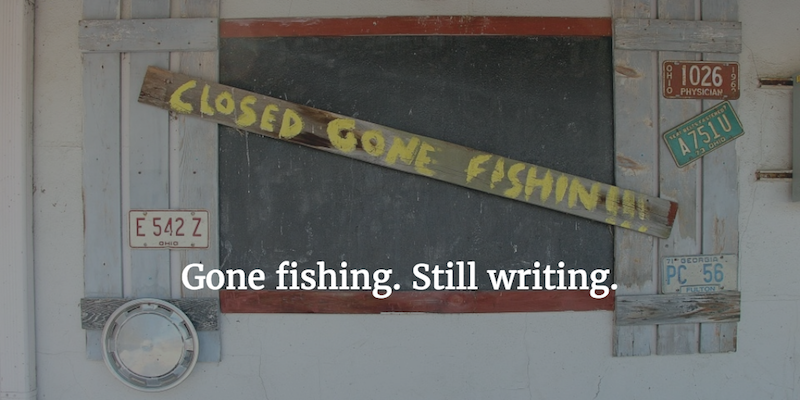 I intended to have this blog post drafted before leaving town for a short family visit, but didn't manage it. Then I planned to write it during the visit. Again, didn't happen.
So here I sit on the plane home, composing a post about the virtues of writing while traveling. The irony is of the situation isn't lost on me.
Travel really messes with writing productivity.
And yet, some of my best ideas have surfaced when I take the time to write while away from my ordinary life.
Metaphors pop into my head. Insights add color to topics I'm researching. I observe people differently when not distracted by my daily concerns. I decided on a book topic while taxiing to the gate at Midway Airport.
These insights arrived when I made the time to write regularly on the road.
The Muse Shows Up When You Leave Home
You might stop writing altogether when you leave home and office. But if you show up, pen or keyboard at the ready, you may discover that the Muse is along with you on the trip, noticing everything and waiting to tell you what it sees.
Putting aside your normal routines shifts your perspective. Freed from the ordinary list of concerns, the creative, associative parts of your brain are flooded with images and experiences. The Muse perks up with all of this fresh fodder.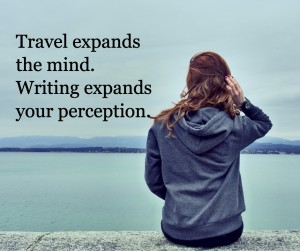 Travel expands the mind; writing expands your perception.
How do you find the time and discipline to write on vacation, without compromising the point of the trip?
If you follow a strict writing routine, rising at a special hour or working in a dedicated place, the challenge is greater.
In her wonderful book Process: The Writing Lives of Great Authors, Sarah Stodola recounts how Edith Wharton demanded that the hotel staff rearrange the furniture to accommodate her morning writing routine when traveling. Most of us cannot afford to be that picky.
In contrast, Vladimir Nabokov crawled into the back seat of his car, parked in the lot of a cheap hotel, and worked there.
Neither of those plans suit me. Surely there's a middle ground.
A "Travel-Sized" Writing Plan
Unless I'm on a tight deadline, I put aside my ordinary writing tasks during trips, to reap the benefits of taking a break. But, I try to maintain the practice of writing by finding slices of time to process down my thoughts or work on anything that strikes my fancy.
This doesn't happen at same time or place each day. Some days I don't write at all, and that's okay.
The output is almost irrelevant. What matters is the process.
Each time I sit down to write, it's like putting the welcome mat out for my Muse. When I plan to keep a journal, I notice the world around me differently, filter conversations and insights. It's always time well spent.
How Do You Balance Writing and Travel?
As the summer rolls into August, you might be planning a get-away. If so, how do you plan to fit it in with your writing? Do you try to stick to the same schedule when on the road? Lower the expectations for productivity but keep up the process? Or simply write for enjoyment?
Do you have a "travel-sized" writing plan? I'd love to hear what works for you.
Related Content
The Muse and the Scribe are described in detail in the book The Writer's Process.