Why Any Industry Can Be Disrupted by the Subscription Economy – Bitrix 24 Interview
In this interview with Bitrix24, we discussed the fundamentals of subscription marketing, and how the subscription economy is changing both industries and marketing.
Finding Your Place in the Subscription Economy – Rightly Designed Podcast
Thomas McGee of Rightly Designed has designed the covers of both of my books – I'm a huge fan. He now puts out a wonderful podcast on design and small business concerns.
I had the opportunity to join Thomas McGee on the Rightly Designed podcast to talk about finding your place in the Subscription Economy. (Episode 18).  Other episodes cover topics such as:
Logo design
Home page design
Effective book covers
Thomas has is a terrific guide through design for branding and business – add this podcast to your listening list.
My favorite part of this particular episode was Thomas describing his search through the Internet for a book on Subscription Marketing. "Hmm," he thinks, "Where have I seen something like this before?"
This screen shot is from his book cover portfolio page: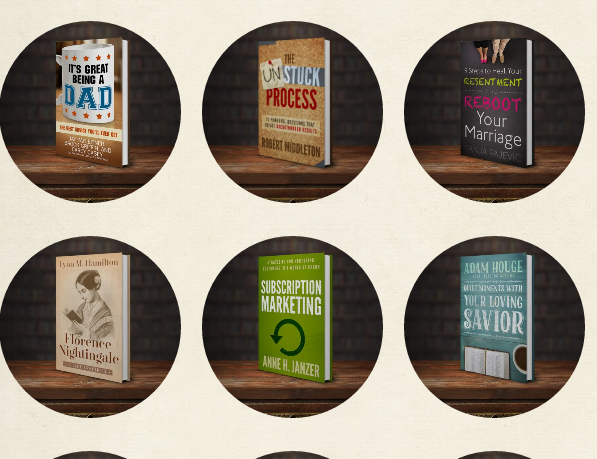 See the green one? That's the one…