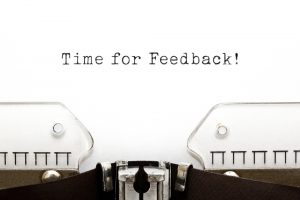 Friday May 8, 2020 – Watch the replay below
Other people can make your writing better. But the process of getting feedback is fraught with peril:
Are you asking the right people?
Do they understand what kind of feedback you need?
How open are you to hearing what reviewers say?
In this short webinar, I'll give you strategies for soliciting opinions and using them well. We'll also talk about how to handle the unsolicited comments that can derail you.
Watch the replay: