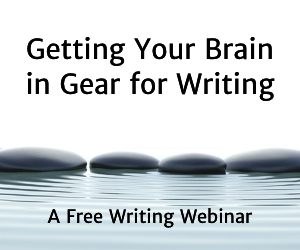 Friday April 3, 10:00 am Pacific, 1pm Eastern 
What's keeping you from writing?
For a lot of us, writing is a great way to get through this time of uncertainty, and to create something for the future.
In this interactive session, we'll explore the "inner game" of writing, using concepts described in The Writer's Process. Then we'll apply those concepts to common writing problems—including yours.
Watch the replay here (available only through April 2020).