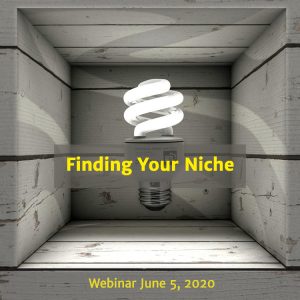 For nonfiction bloggers and authors
Everyone advises you to find and own your niche, but it's easier said than done. Perhaps"niche" isn't the right metaphor for you at all.
In this webinar, we'll look at methods for understanding and finding your own niche, whether for writing a book, blogging, speaking, or how you'll make an impact on the world.
Watch the replay