Being a guest on someone's podcast is a terrific way to build your author platform: It generates shareable content, establishes relationships with the podcast hosts, and connects you with new audiences.
In this webinar, we'll cover how to use podcasting—specifically, being a podcast guest—before you publish, at book launch, and well beyond. Find out how to make the most of this powerful platform-building strategy.
What We'll Cover
In a fast-paced 75 minutes, we'll cover everything, from start to finish:
How to find and pitch the podcasts you want be a guest on
How to be a stellar (and welcome) podcast guest and connect with the listeners
Making the most of that great content after the fact
I'll also cover changing trends in podcasting (the expanding use of video and "after podcast" gatherings in Clubhouse). I'll also introduce you to a few tools for finding podcasts and promoting the content after the fact.
Because time is limited,  we will not cover details of how to set up and run your own syndicated podcast. 
What You'll Receive
Attendees at the live class will have the opportunity to ask questions, and to enter a drawing for a free PickFu poll.
Everyone who registers will receive the recording to the webinar, along with a handout featuring three different book promotion plan templates.
Who Should Take This Class
This class is best suited for any author trying to build an audience and expand their platform, and who is comfortable talking about their topics (or willing to work on building up that comfort!)
What if I cannot attend it live?
Everyone who registers will have access to a recording for 30 days.
How do I attend?
This is a Zoom webinar, so you'll need a device on the Internet or a mobile phone. Once you register, you will get an email with instructions. If you don't get the confirmation, let me know.
(Because it's a webinar, you don't have to worry about what your hair looks like or background noise!)
You can submit questions in real time using the Q&A.
Day: Friday, June 25, 2021
Time: 11 a.m.-12:15 p.m. PT, 2 p.m.-3:15 p.m. ET
Cost: $25
If you have questions on attending a Zoom webinar, see these instructions from Zoom.
About the Instructor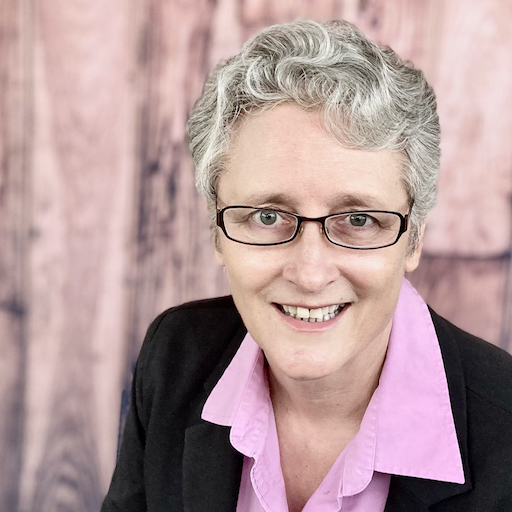 Anne Janzer is an award-winning author, nonfiction writing coach and marketing practitioner on a mission to help people make a positive impact with their writing. She supports and encourages writers, authors and marketers through her books, blog posts, online courses, webinars, and teaching.
Her writing-related books include The Writer's Process, Writing to Be Understood, and Get the Word Out: Write a Book That Makes a Difference.
What Others Say
Anne Janzer's book marketing courses are packed with solid facts and actionable items. She speaks candidly from in-the-trenches experience and research to ensure that she is sharing up-to-date information in the ever-changing landscape of independent publishing. It's real-world information you can put to use immediately.

—Carla Green, book designer and founder of Clarity Designworks
During the past decade, I've learned to be very cautious when signing up for informational webinars. In the past, I've often been disappointed by the gap between "attendance cost" and the value of the information being shared. This isn't the case with Anne's webinars. I always know that the value of the webinar will be worth many times more than the cost (in dollars or in time) of attending.

— Roger C. Parker, author of more than 40 books.