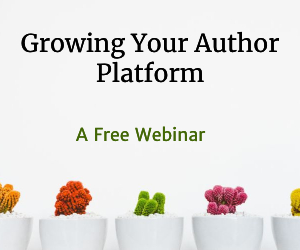 Friday April 10, 2020
(Watch the replay below.)
Whether you're already published your book or not, it's never too early to start building your author platform and book marketing.
In this webinar, I'll share my guiding strategy for building and sustaining an author platform. I'll offer suggestions that will work for you at any phase in your author journey, published or not.
If you're worried about the marketing part of being an author, this session will help.
---
Watch the replay below. Note the first 32 minutes (approximately) covers the core content, but the questions and discussion that follow were also terrific, if you have time.