My Interview with Productivity Coach Judy Dang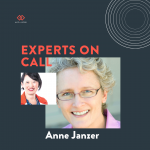 Judy Dang is a productivity coach that works with authors. She invited me to chat with her about what I was seeing with writers now, during the pandemic.
Here are a few of the key things we discussed:
Why this is a good time to work on a book (you can choose your lens)
Why you may need to readjust deadlines for the current reality
How to honor the emotional and cognitive load of uncertainty
And a take-away thought:
Your book is not about you. Really. It's about serving the reader.
Watch the video
Learn more about Judy and her services for authors: AvidAtWork.com.