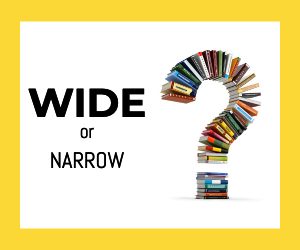 Friday, June 26, 2020
Watch the replay below
Every indie author faces an important decision about how to publish:
Should you make your book exclusive to Amazon, or should you "go wide" and find other retailers?
In this webinar, we'll look at the pros and cons of being Amazon-exclusive (and using Kindle Unlimited).
Making the decision for each format: print, ebook, and audiobook
The benefits of Kindle Unlimited (and whether they apply to your book)
Choosing the combination that makes the most sense for your book
Watch the replay.