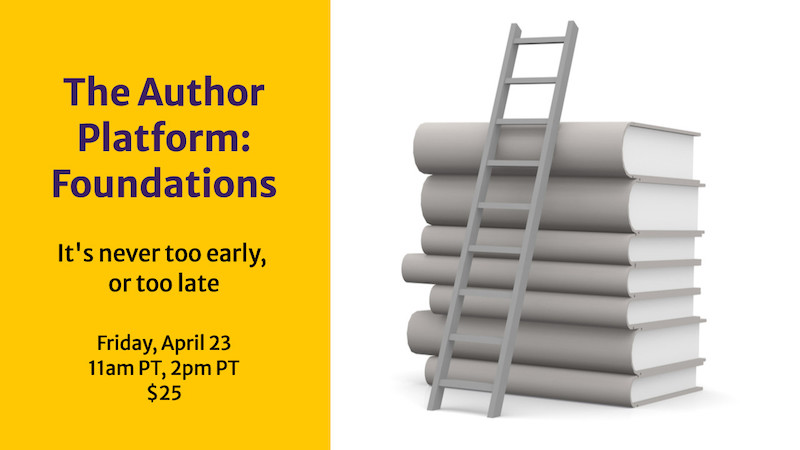 You need an author platform…
Those words strike fear in new authors, and mystify existing ones. What exactly is this platform, and how do you measure it?
Essentially, an author platform is made up of content and relationships. Your task is to create the homes or containers for content and relationships, and then start filling them. 
This webinar is about those foundations. Building an author platform takes time, but it's not rocket science.
(Later webinars in this series will cover specific platform-building, such as speaking, podcasting, email list development, and more.)
Start with the foundations.
Choose the right "containers" for the platform and relationships that will sustain your books and ideas
Start populating these containers to get your ideas out in the world.
Doing this all in a way that fits gracefully into your existing life, leaving time for writing, working, family, and more
What We'll Cover
In a fast-paced 75 minutes, we'll cover the foundational components of an author platform. We'll dive into meaty issues like:
Your author website—what do you need?
Why an email list is a great idea, even if you're not comfortable with "email marketing"
Social media—its uses and limits for authors
Easy ways to start filling those containers with content and relationships
If you're getting started as an author, you'll learn what to put in place and start building, and how to talk about your "author platform" to potential publishers.
If you've already got one or more books out but want a larger impact, we'll talk about how to build on what you have an expand your platform
What You'll Receive
Attendees at the live class will have the opportunity to ask questions, and to enter a drawing for a free PickFu poll.
Everyone who registers will receive the recording to the webinar, along with a handout featuring three different book promotion plan templates.
Who Should Take This Class
This class is ideal for authors who are just getting started, whether you're pitching a book to publishers, drafting a book, or even just planning ahead. It's also valuable for existing authors who have a book out but want to build a larger audience for that book and their future works. 
It's never too early, or too late, to build out your author platform
About the Instructor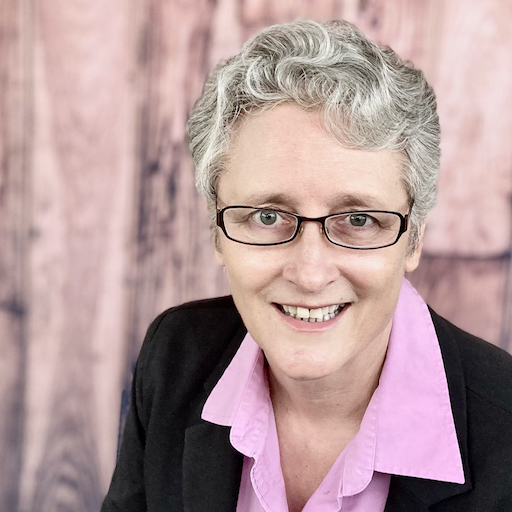 Anne Janzer is an award-winning author, nonfiction writing coach and marketing practitioner on a mission to help people make a positive impact with their writing. She supports and encourages writers, authors and marketers through her books, blog posts, online courses, webinars, and teaching.
Her writing-related books include The Writer's Process, Writing to Be Understood, and Get the Word Out: Write a Book That Makes a Difference.
What Others Say
Anne Janzer's book marketing courses are packed with solid facts and actionable items. She speaks candidly from in-the-trenches experience and research to ensure that she is sharing up-to-date information in the ever-changing landscape of independent publishing. It's real-world information you can put to use immediately.

—Carla Green, book designer and founder of Clarity Designworks
During the past decade, I've learned to be very cautious when signing up for informational webinars. In the past, I've often been disappointed by the gap between "attendance cost" and the value of the information being shared. This isn't the case with Anne's webinars. I always know that the value of the webinar will be worth many times more than the cost (in dollars or in time) of attending.

— Roger C. Parker, author of more than 40 books