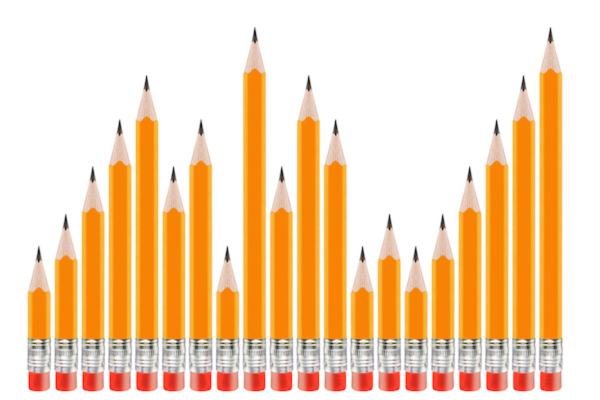 If you write long, elaborate sentences with multiple asides or interjecting clauses—and many of us do—you might experiment with a sprinkling of shorter sentences.
Short sentences give big ideas room to breathe.
When I work with nonfiction authors on their manuscripts, I frequently ask the authors to break up a few of their longer sentences into shorter ones.
The authors are smart people, explaining complex ideas. The writing mirrors their thought processes, guiding the reader through the author's reasoning.
But when too many length sentences chain together, the reader has to pick their way through the prose carefully. Adding a few short sentences clears a path for the reader's comprehension.
If you love writing long sentences, here are three reasons to break a few of them up in your work.
1. Readers will understand you more easily
If you ever see a "reading level" assigned to writing, it's probably based on the Flesch Reading Ease assessment.
This score sounds very scientific, but in fact it's a simple calculation based on two factors:
Number of words divided by sentences (or average sentence length)
Number of syllables divided by words (or average word length in syllables)
This equation tells us something important: Shortening your sentences makes your work easier to read.
Longer sentences require readers to dedicate brain cycles to navigating the sentence, rather than appreciating your ideas. The more complex your ideas, the simpler the sentence structure should be.
2. Avoid common grammar glitches
Many thorny grammatical issues only crop up in long sentences.
Problems with parallel structure in a sentence
Verbs that don't agree with their subjects (because those subjects appeared so far back that you've forgotten what they are)
Overuse of semicolons, dashes, and commas
Sure, you can fix each of those problems individually. But break that tricky sentence into two or more, and your grammar challenges disappear!
3. Your strongest ideas will pop
If you want an idea to shine, don't cram it into a sentence with a lot of other clauses. Give it its own home so the reader can savor it.
Look at the opening sentences of this post. I started with a long-winded sentence, then isolated the key idea in a short one: Short sentences give big ideas room to breathe.
Rhythm is key. If all of the sentences were short, then it wouldn't work as well.
While you write, consider the rhythm of the work in the reader's inner ear.
Caveats
Don't go overboard and chop everything down. Sentence length affects the rhythm of your writing—aim for a blend of long and short. Keep the reader engaged with a changing cadence.
Online writing needs shorter sentences overall. To make your ideas pop online, you might isolate that short sentence in its own paragraph.
A quick experiment with sentence length
Here's an exercise that a number of writers find super helpful.
Take something you've written and put one sentence on each line.
If a sentence has multiple clauses,
Make each clause its own line.
Like this.
You'll see the rhythm of your sentences with this strategy.
Give it a shot!
(This exercise is inspired by Verlyn Klinkenborg's excellent book Several Short Sentences about Writing.)
Related Reading