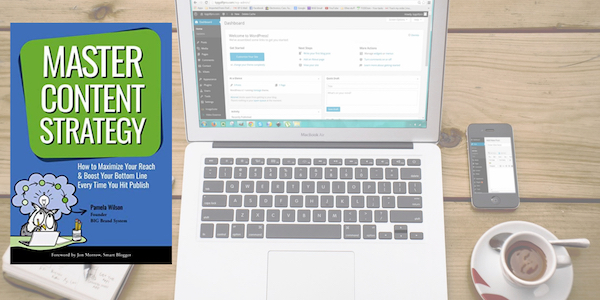 Short Version
What is content strategy, anyway? In this relevant and approachable guide, Pamela Wilson lays it all out in a practical, actionable, and fun guide. Master Content Strategy will become one of those books you refer to again and again.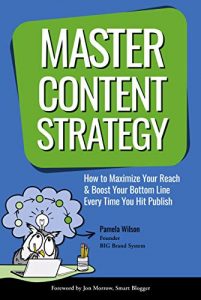 Long Version
Few people understand content marketing strategy as thoroughly as Pamela Wilson. Lucky for us, she is generous about sharing her wisdom.
Her previous book, Master Content Marketing, is a classic in its genre. (Read my review here.) Now she's written the perfect companion: Master Content Strategy: How to Maximize Your Reach and Boost Your Bottom Line Every Time You Hit Publish. If content is any part of your marketing strategy, grab this book. You will be happy you did.
Advice for Bloggers in Every Phase
Advice about content strategy is often either too deep for the novice or too bland for the expert. One size does not fit all.
Although she is expert at managing mature websites, Pamela  knows what needs to happen at every phase. The book describes a "lifecycle" approach to content strategy.
It makes so much sense! To liven up the approach, Wilson compares the stages of content maturity to a developing baby, mimicking advice for new mothers in the What to Expect When You're Expecting books.
The analogy works for me.
She has separate chapters for new websites, growing websites, and "mature" websites with over 300 or more pieces of content.
If you're just getting started creating blog posts, podcasts, videos, or other content, you'll find solid advice on finding and targeting your core audience. My favorite quote here is this on:
"If you write to the wrong person, you'll attract them."
Once your feet are under you and you've been churning out content for a while (possibly using the content crash course in the book), you'll find guidance on creating "deep dive" content and expanding your reach across different platforms.
With a mature website, your role changes: "Approach your content like a resource librarian and maintenance person."
We get so caught up creating content, we forget to maintain what we've already done.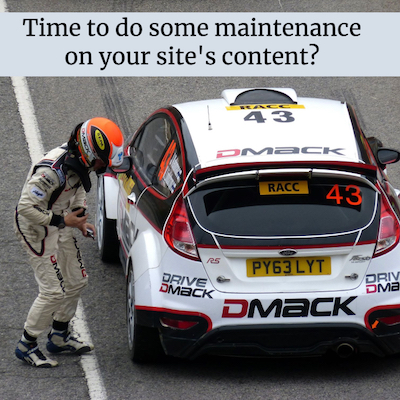 This is a guide to keep by your side for a long time. These are a few of the highlights you may return to again and again:
Images and how to deal with them on your website
Creating deep dive content
How to upgrade older published content
Updating older pieces
Repurposing content across different formats
Content amplification strategies
What I Love About This Book
Is content strategy an innately exciting topic? Not for most of us, honestly. But reading this book is a pleasure. It's both practical and inspiring, and that's a rare mix.
Masterful writers can make any topic compelling. Pamela Wilson fits that category.
Her lifecycle approach is likewise invaluable. Needs and responsibilities change as your site accrues more content, and few people address that fact.
I'm off to work on maintaining my blog and repurposing content. Go read Master Content Strategy.